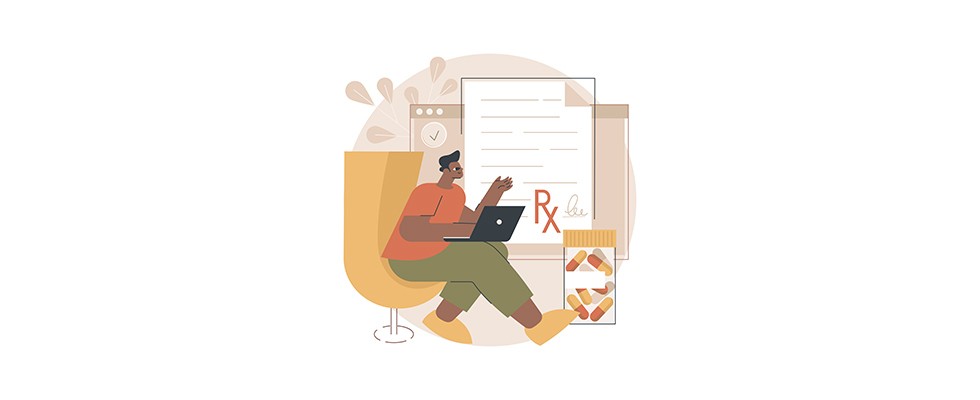 You can teach old providers new tricks
With the recent shift toward recovery and long-term care at home, homecare providers are facing staffing shortages and pressure to deliver quality care. Between overseeing the transition from acute care to the home, managing medications and durable medical equipment (DME) and coordinating with doctors and family members, homecare requires a great deal of focus on each patient. But there is something that can help streamline the process.
E-prescribing for DME supplies and services is helping health care providers maintain the focus on patients—with transparency and modern communication that's not possible with traditional fax-based processes.
At Parachute, we recently published the "Parachute Health State of DME e-Prescribing" report, which provides insight into who has adopted the practice and which DME categories are leading the way.
The Ordering Burden
Ordering DME and supplies is a critical but avoidable bottleneck. Many providers are forced to rely on outdated faxing that is almost always followed by phone follow-ups with the supplier to complete order documentation and coordinate delivery. While some electronic health records (EHRs) and homecare software offer e-fax solutions, there is still a lack of coordination with the supplier and health plan. Not only is traditional DME ordering time-consuming and inefficient, delays and lost orders can put patients at risk.
Additionally, in the post-COVID-19 shift from inpatient to in-home care, patients need more types of DME and supplies in their homes, from oxygen and mobility equipment to incontinence supplies, and often require more complex supplies such as ostomy and urology products. Recent technological advances—especially for diabetes management—require more prescriptions, coordination with more doctors, keeping up with evolving qualification criteria and having the right forms on hand for each supplier's order.
The Solution
The great news is that DME e-prescribing is a way to help alleviate the DME ordering burden and improve patient outcomes. It's here. It's being adopted across the country. Parachute alone has more than 54,000 clinical facilities across all 50 states e-prescribing on the Parachute Platform. Why?
DME e-prescribing brings together care providers and suppliers with visibility into health plan requirements for an order to deliver needed DME to the patient fast and reliably. With this transparency, order status updates and time-saving modern digital communication, DME e-prescribing is gaining adoption across all settings of care.
It's Here to Stay
While DME e-prescribing was first adopted in doctors' offices, facilities took notice and are now building it into their case management workflows. Many start with secure ordering in an online platform, and then integrate with their EHRs. A growing number of hospitals and home health agencies have made e-prescribing central to their workflows, reducing DME-related discharge delays and expediting the transition to homecare.
Some things they find are:
Improved clinician satisfaction: Case managers have all the forms to submit the required clinical documentation for a patient's order right in the platform, in an average of three minutes. With EHR integration, orders are as fast as one minute. The clinician can sign the script quickly, often in seconds.
Faster hospital bed turnover: Patients ready to be discharged no longer have to wait overnight for medical equipment delivery or setup in their home. Not only can the order be completed quickly, but the discharge team also has visibility into order status, to know when it was accepted and scheduled for delivery.
Better care coordination: Digital communication means questions can be answered right away without playing phone tag with busy clinicians or waiting on long phone holds. Follow-up visits can be scheduled with visibility and alerts for all providers tagged on an order.
Transparency Aids Transitions
As more patients are transitioning to homecare for recovery and long-term care, hospital discharge planning and coordination is becoming more of a bottleneck. The workflows in a DME e-prescribing platform guide case managers through the order quickly to create a clean and complete order every time, with no telephone follow-ups required. The equipment is delivered to the patient in the hospital or to their home and the homecare agency has visibility into discharge timing to help coordinate first home visits.
Benefits for Homecare
In the homecare setting, the provider can access a secure, HIPAA-compliant and HITRUST-certified platform online, order from their preferred supplier or find a new one and track the order through to delivery. The connectivity across sites of care
allows the entire clinical team and the patient's physician to see what's received
in the home.
How to Select a Platform
Critical to an effective DME e-prescribing solution is the network. For collaboration across care settings, a large network spanning the entire U.S., with users across care settings and with the flexibility to order online or with live integration to any EHR is essential.
The "Parachute Health State of DME e-Prescribing" report shares adoption numbers: more than 54,000 clinical facilities and 2,400 supplier locations across all 50 states. Empower your care teams with the right DME e-prescribing solution to order from any vendor and achieve optimal outcomes for patients.
What's included in order categories for DME e-prescribing?
Mobility & Ambulatory needs: Manual and power wheelchairs, walkers, rollators, canes, hip kit and accessories
Hospital Beds: Hospital bed packages and accessories, including slings
and lifts
Oxygen: Home oxygen setup, portable oxygen concentrators and accessories
CPAP & BiLevel: CPAP & BiLevel packages, accessories, pressure change service and resupply
Nebulizers: Nebulizer packages and accessories, Acapella machine, and nebulizer meds
Suction/Tracheostomy: Suction machines, tracheostomy packages
and supplies
Ventilators: Non-invasive and invasive ventilation packages
Testing & Monitoring: Home sleep and overnight oximetry tests, prothrombine time/international normalized ratio monitor and others
Diabetes: Glucose meters, continuous glucose monitors, InPen, insulin pens and syringes and insulin and supplies
Enteral: Nutritional formula and enteral packages
Orthotics: Braces, splints, pneumatic walker, and hearing aids
Wound Care: Negative pressure wound therapy and wound care supplies
Breastfeeding: Breast pumps and supplies
Incontinence: Diapers, liners and other supplies
Ostomy: Pouches, skin barriers, and accessories
Urology: Catheters, catheter holders, bags and accessories
Source: The State of DME Prescribing 2022