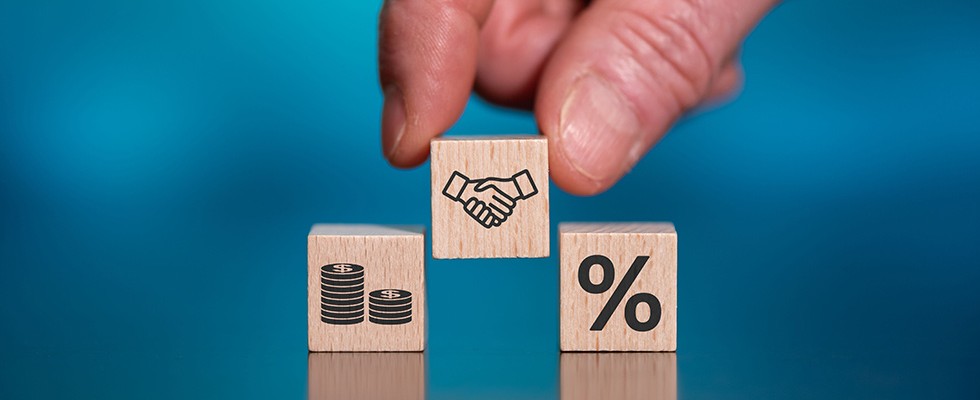 Many businesses would wait until they need financing before checking if they're qualified to receive a business loan. But with the homecare field experiencing rapid growth, it's wise to use this time to prepare your requirements if you're planning to expand anytime soon.
It's essential to have your loan application documents on hand to be prepared. The list below will guide you through the requirements needed for securing funds with backing from the Small Business Administration (SBA).
First, why get SBA loans? The SBA aims to help you have access to funds for various reasons, such as purchasing equipment or relocating to a new office space. SBA loans are the perfect financing solution if you want backing from the government. The SBA assumes much of your risk as a small business owner.
Remember, the SBA doesn't necessarily release these loans; you apply for financing from SBA-accredited lenders. Based on your qualifications, you may get backing from the organization. There are different types of SBA loans to meet your needs:
SBA 7(a) loans—The most preferred lending program that offers you up to $750,000 in funding. You can use the funds for various purposes.
SBA 504 loans—Also known as the CDC/504 loan, SBA 504 loans are ideal for companies that need long-term, fixed-rate financing. This could be for the purchase of new facilities, huge machinery or land.
SBA microloans—Intended for companies that need urgent funding. Getting this type of loan won't require a certain number of years in business to qualify. You only need to prove your creditworthiness to get up to $50,000 in quick cash.
SBA express loans—Similar to an SBA 7(a) loan but you can get approved within 36 hours. Your business must be operating for at least two years.
SBA disaster loans—Can be used to weather a storm, from calamities like a cyberattack to a global pandemic. This is provided directly by the SBA to companies that need funds to pay for equipment repairs or building renovations.
SBA Loan Requirements You Will Need to Meet
Knowing which type of SBA loan to get will come in handy when preparing your requirements. As a guide, the following provides a quick checklist of all the standard documents you will need to have on hand.
1. Credit History & Score
Your business credit score is a number that represents your creditworthiness. Lenders use it to decide whether to give you a loan. The higher your score, the more likely you will get approved for a loan. To give you an idea, here are the minimum credit scores you need to have to qualify for each type of SBA loan:
SBA 7(a) loan—650 and up
SBA express loan—600 and up for loan applications between $30,000 and $150,000. A minimum credit score of 650 is needed if you are applying for loans of more than $150,000.
SBA CDC/504 loan—680 and up, with a 10% down payment to purchase the asset
SBA microloan—620 and up, but some lenders may require a minimum credit score of 640, depending on your qualifications.
SBA disaster loan—620 and up
Note these credit scores may vary depending on the lender you're working with. They will also need to look at your other credentials—from your creditworthiness to the length of time your business has been operating.
2. Comprehensive Business Plan
Your business plan is like your road map for the future. It shows the lender how you plan to use the loan and how you will grow your business to pay it back. If you can't show a solid business plan, the lender may be hesitant to give you a loan, even if it will be backed by the SBA.
3. Desired Loan Amount
Don't guess the maximum amount of money you can get from your lender. Know exactly where you're going to use the money and how much you require to fund those needs. Remember that SBA loans are like any debt out there, so don't seek out a considerable amount of money if you have no use for it.
4. Purpose for Getting an SBA Loan
Similar to a business plan, your lenders will want to know why you need the capital in the first place. Explain the purposes for getting a loan, whether it will be used for hiring new employees or getting bulk orders from suppliers.
Knowing the purpose of your loan will ensure you're getting the right type of financing and that you're filling out all the necessary paperwork correctly. It can also help you understand your monthly payments and how long it will take you to pay off your debt.
5. Detailed Cash Flow, Including Financial Projections
Lenders need to see how much money is coming in and out of your business to make informed decisions. Your cash flow will make it clear whether you're paying your suppliers on time and maximizing your income. This will determine whether you are a good candidate for an SBA loan.
6. Collateral
While lenders consider every borrower's unique situation, most of them will ask for collateral. Collateral gives lenders some added security to ensure that you will repay your loan accordingly. It reduces the risk for lenders when loaning you money. Collaterals may be in the form of real estate assets, invoices, cash reserves, inventory or equipment.
Businesses need to have all the support they can get to pursue long-term growth— including financing. Even though you might not need capital right now, make sure you have all these requirements ready for faster application in the future.