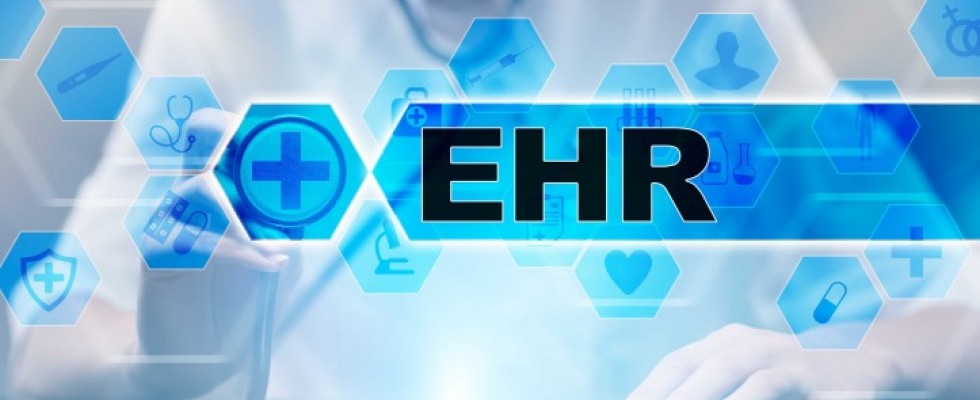 A potential technology partner should be a good match for your mission
Monday, February 5th, 2018
As the health care ecosystem continues to change, homecare providers are being asked to play larger and more strategic roles in care delivery. You need a robust electronic health record (EHR)—and much more—to capitalize on these expanding opportunities. If you are considering working with an EHR, here are five questions to ask.
1. Will it make providing services easier?
Is the EHR you're considering designed for the services you provide? If not, clinicians and administrators could spend valuable time on workarounds and double entry of information, which increases the chance of errors and adds to your costs. Be sure the technology you choose offers features that save time, such as document management and mobile functionality to take the EHR anywhere services are provided. Your next EHR should also be easily adaptable to your preferences, and the changing needs of your organization. Look for: 
Role-based workflows to create personalized views of work and information
 
Access to standardized assessments for easy implementation into workflow
 
One patient record that enables
 

Single clinical record across all programs offered by your agency
 
Single medication list
 
Collaboration between different programs
 

Support for all your lines of business, including home health, hospice, private duty homecare, pediatric homecare, community care and state Medicaid waiver programs
2. Does it have the right features to meet the challenges of evolving payment models?
Value-based and shared-risk models, such as Bundled Payments for Care Improvement (BPCI), are changing how all care providers—acute and post-acute—view integrated care. As a result, systems to share patient information and outcomes electronically are increasingly important. It's also crucial to track outcomes and measure quality from a population health perspective.
To survive and thrive in this environment requires more than an EHR. You need secure, electronic connections with other providers to exchange patient information, speed up referrals and transitions of care, and prove value. You also need analytics that simplify data aggregation and support population health management.
Be sure your next EHR includes the ability to:
Securely exchange protected health information with other providers to coordinate services.
 
Aggregate data and report on outcomes and quality in specific areas of performance, such as populations served, consumer satisfaction and timeliness of service.
 
Share data and results for population management with health information exchanges (HIEs), health systems and other community care providers through an interoperability platform.
Beyond those listed above, there are two additional ROI-driving benefits derived from embracing shared information:
Time savings: No more tedious data entry upon referral. If you are receiving a lengthy fax from the hospital for each patient referral, that equals a lot of time entering the data into your existing system. At the point-of-care, for example, how much time is your intake nurse spending entering medications in the home? By exchanging the data with the referral source, the data is already populated in your EHR and (just as important) it is accurate.
 
Competitive advantage: If your local hospitals or health systems are equipped to send referrals electronically, embracing their initiatives by accepting these referrals electronically can drive relationships and build business.
3. Is the solution easy to use?
With competition at an all-time high, more homecare organizations are looking for innovative ways to achieve the "triple aim" of driving down cost while improving both clinical outcomes and patient satisfaction. Some agencies are now embracing clinician satisfaction as a theme to impact all three of these factors. If the EHR is complicated and difficult to understand, it won't be well received or easily integrated into the organization. Likewise, you might find clinicians aren't able to both tend to their patient while documenting electronically. This often forces clinicians to document later, cutting into personal time and entering information when it isn't fresh in their minds.
A solution that is user-friendly enables clinicians to properly perform their jobs properly. When a clinician is happy, it reflects in their work and can play a significant role in patient satisfaction and outcomes.
Some things that to keep in mind when considering an EHR: Is it intuitive? How much training will be needed before your staff can use the software? How similar are the new forms and processes in relation to those currently used by staff?
4. Does your EHR come with a smart implementation plan?
Talk to potential EHR partners about their implementation processes, which should include:
Clearly defined timelines, objectives and required resources that reflect your organizational needs
 
Well-planned transitions from design to installation, and from go-live to support
 
Options for ongoing training and optimization as organizational needs change and grow
 
The implementation team should include members who understand how services are provided to the communities you serve and help you engage staff members to encourage buy-in.
5. Will the EHR company be a good partner?
The company behind the technology is just as important as the EHR. Ideally, the company should offer an integrated technology platform tailored to your area of expertise, such as homecare and hospice, with the ability to connect to long-term care, a larger network of health systems and other community providers. Some products offer population health management platforms for post-acute, supporting transitions of care, bundled payment and value-based payment models. Make sure that your EHR partner can grow and adapt to changing requirements with you.
Conclusion
The most important thing to remember is to interview your potential technology partners and understand if your missions match and your partner understands your unique needs and requirements. Change is never easy, but with the right partner, your organization can thrive.