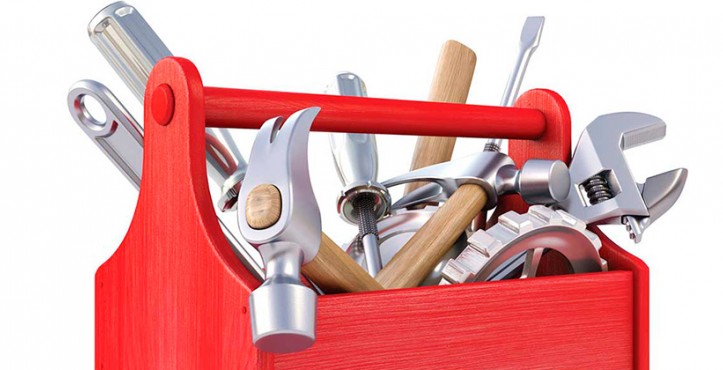 Learn how managing your online reputation can lead to better in-store sales
The ways customers find your store have shifted measurably during the last decade, and understanding how customer habits have changed can help you better engage with them and drive cash sales.
Let's walk through the digital path to purchase, and dig into how your interactions with Research Online, Buy Offline (ROBO) shoppers at each step can help convert them into cash buyers.
Research Online
Today's shoppers are more informed than ever. With the wealth of information on the internet at their fingertips, buyers can quickly look up product information and business reviews to learn what product best fits their needs and which provider can best serve them. Three of the most common actions shoppers take during the online research phase of the digital purchasing path are reading reviews, visiting social media and watching product videos.
Read Reviews
More than half of online shoppers—61 percent—read online reviews before making a purchasing decision. Your shoppers are browsing Google, Yelp, YellowPages and other online directories to learn about your store, before deciding whether to give you their business.
Make sure they're finding helpful information on these directory listings by carefully managing your online reputation. Do a quick Google search for your business, and then make a list of any online directory listings that show up in search results. Just about anyone can create an online directory listing for your business, so be sure to claim any listings out there, and double-check that the information (especially name, address, store hours and phone number) are correct. Then, set a monthly reminder to make any necessary updates.
Make your online reputation even stronger by responding to reviews—the good and the bad. For positive reviews, simply thank customers for their business and kind words. For negative reviews, craft a sincere apology and offer to resolve any issues. While you can't delete negative reviews from your online directory listings, a professional and polite response can go a long way toward alleviating any problems that customers had and also show potential shoppers that you are willing to go the extra mile.
Visit Social Media
According to Business News Daily, 36 percent of shoppers said their interactions with a business on social media have led them to buy more from that brand.
Instead of trying to maintain a profile on all the big platforms, choose the one or two that your customers use the most, and focus your efforts there. Use social media strategically. Facebook continues to be the most-used social media platform worldwide, so creating a strong profile there is a good starting point.
It is also wise to invest in social media marketing. Many social media platforms are becoming pay-to-play for businesses. For example, the organic reach (the number of people you reach just by posting something) for a post on Facebook is only 6.5 percent of your page's followers. So, if you have 1,000 followers, on average only 65 will see a given post. With Facebook's advertising options, you can run small paid campaigns to advertise specific products or promotions, or you can promote your posts (pay for them to reach a wider audience) to draw more attention to your page.
Watch a Video
Some shoppers need to see a product in action when deciding what to buy. In fact, a whopping 90 percent find videos helpful when making a purchase decision. You don't need to be Steven Spielberg to serve these shoppers.
Leverage video content from your manufacturers. Many of them share marketing or product demo videos on social media, and you can easily share these yourself.
You can also create your own videos using a smartphone or digital camera. Compare similar products, demonstrate product maintenance, or show off features of larger items such as chair lifts or shower stalls. In most cases, all you need is someone to hold the camera while you walk through a product's selling points. Then, upload the video to social media or YouTube for easy sharing.
Visit Your Website
After shoppers have researched by looking at reviews, social media and videos, they will come to your website to browse the specific products you offer. Your shoppers are looking for detailed information about products, including descriptions, pricing and related inventory. They will also want to find information about your current promotions and your store's hours and locations.
Make sure your website answers any questions that online shoppers might have. Bring in accurate, consistent product information directly from your manufacturers. Incorrect product data can hurt you—87 percent of consumers are unlikely to ever buy from a retailer again if they purchase an item that lacked a correct product description.
If your dealership's information changes or a product is updated, make those changes on your website to reflect the most up-to-date information available. Enabling website features, such as related product feeds and suggested products, can enhance your presentation and help customers find the best fit for their needs.
Visit In-Store
As the digital path to purchase comes full circle, shoppers will visit your store and hopefully leave with the perfect product for their needs. However, just because they've made it to your brick-and-mortar location doesn't mean they are finished researching.
According to Google, 79 percent of shoppers will conduct research online while browsing in-store, using search engines, your website or app, a different retailer's website or app, or another website. This in-store research might include comparing prices with big-box and local competitors, researching products or looking into service options.
To keep shoppers off their phones and engaged face-to-face, provide a price-matching program, if possible, to ensure that you have the best deal.
Packing your store full of information ensures shoppers have all the product details they need immediately at hand. Include printed product descriptions next to inventory throughout your store, show product demos on TV screens, and arm your sales team with tablets so any information a customer might need is just a few clicks away. Feature your best-selling or highest-margin products prominently, and include signage throughout the store to help direct shoppers.
Start now. With ROBO shoppers not changing their habits anytime soon, stepping up your efforts will enhance the customer experience and help drive cash sales.