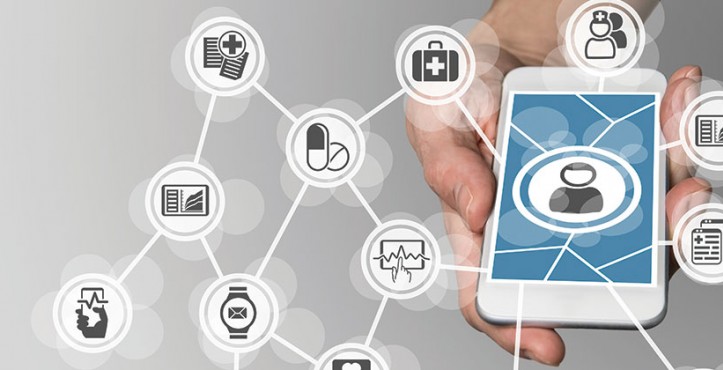 Ensuring a seamless transition within a patient's care network is increasingly important
During the last decade, the landscape of health information technology (HIT) has evolved greatly.
Through the transformation of health records into collections of digital data, there has been a great amount of investment in HIT and modernizing the greater health care ecosystem so that patient data can move easily between patients, care providers and other domains. However, certain sectors of the HIT industry have been left behind from an investment standpoint, and they desperately need to catch up in order to survive—particularly in the homecare and other post-acute spaces.
The most common buzzword in HIT today is interoperability, or the ability for different HIT platforms to communicate, exchange and use data. For health care industry leaders, interoperability has been driven primarily by payment reform and federal programs, such as meaningful use and all the monetary incentives and grants that accompanied them. These federal initiatives helped acute and ambulatory care settings take the first industry-wide steps toward achieving interoperability and ensuring that medical data moves between platforms in a useable format.
While post-acute and homecare providers are playing a game of catch-up in the HIT world, the window to connect to care ecosystems and improve both patient and business outcomes is opening. Now that acute and ambulatory systems have largely transitioned to electronic records and are capable of interacting, it is time to examine the bigger picture of a connected health care ecosystem and how it relates to patient and agency goals.
As the health care industry evolves into a system of value or quality-based reimbursement and network care, consider these three reasons why achieving patient-centric interoperability will support a business's continued growth and survival in modern health care.
Interoperability Enhances Alignment With Referral Sources
Based on emerging opportunities for post-acute care providers to connect, the critical next steps for homecare and other providers are to move to a modern HIT solution, if they have not already done so, and start interoperating with their referral sources. By having the ability to communicate with referral sources that have, are, or will care for the same patient, providers create a seamless line of communication, ensuring care plan continuity, eliminating gaps in care and facilitating an overall better experience for patient and provider alike.
As health care delivery systems nationwide are impacted by the evolution to value-based reimbursement, the ability for records and care plans to follow the patient into the post-acute environment is increasingly important to their continued success. Providers want to partner with agencies that also embrace their care delivery goals and are capable of interoperating.
Networked Care Improves Patient Health and Satisfaction
Each year, more than 10 million Medicare beneficiaries are discharged from acute-care hospitals into a variety of post-acute care settings. Out of these beneficiaries, more than 66 percent of them have two or more chronic conditions, with 14 percent having six or more. Home health agencies are the front-line participants in helping these patients achieve a higher quality of life and care. As the industry shifts toward preventive and proactive care models, ensuring a seamless transition within a patient's care network will become even more important.
Patient-centric interoperability gives care providers the ability to exchange patient records, improve care plans and track outcomes from day one. Access to accurate and up-to-date information is paramount to impacting behavioral change for patients—an important factor in improving health outcomes. Enabling data to follow patients from care setting to care setting means that there are no gaps in patient care, which also improves the overall patient experience by eliminating the need for tedious tasks such as filling out redundant paperwork or waiting while providers catch up on their history.
A Patient-centric Approach Supports Value-based, Consumer-focused Care
Patient data has long been siloed by dysfunctional, incompatible HIT platforms, but this is no longer the case. Health care now lives in an interconnected environment increasingly driven by consumer preferences aimed at ease-of-use, quality of care and efficiency. Taking a patient-centric approach to interoperability supports each of these preferences—it makes the care process simpler for patients and providers alike, while also lining up with the industry's overall transition toward proactive, value-based care.
Historically, homecare agencies have been left behind technologically. While the post-acute market faces many of the same issues as providers in other segments, until recently there has been little action to address interoperability issues. This is why care agencies that recognize changing consumer preferences and take steps toward achieving patient-centric interoperability will be the ones that get ahead of the rest and will thrive in a value-based care environment. Organizations that rely on outdated mindsets with regards to working within other care settings will find themselves unable to compete for patient and referral source mindshare.
Choosing the right technology early on can save time, money and improve the efficiency of each patient-provider interaction. Organizations that leverage modern architectures and advanced technologies, such as national networks or even such standards as Fast Healthcare Interoperability Resources (FHIR), will retain future flexibility and connectivity within modern networks. This will be imperative in the coming years as technology continues to revolutionize how providers share data and interoperate.