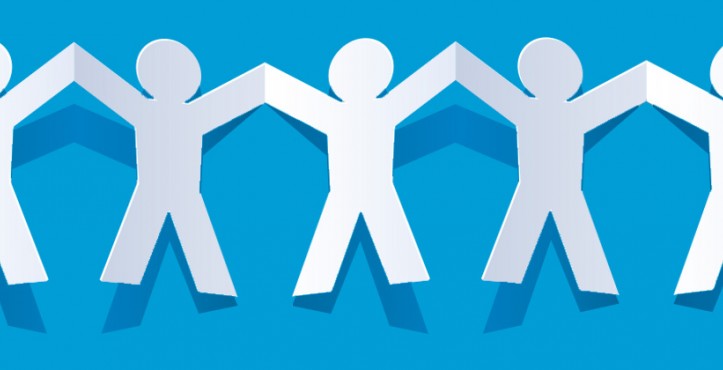 Failing to communicate harms both the organization and the individual patient
The health care technology industry is innovative; intelligent tools are coming to market all the time. Even the homecare industry, which has been slower to implement new technologies than other areas of health care, has introduced many new technologies during the past several years that already or have the potential to improve how care is delivered into the home. Innovations such as electronic visit verification (EVV), customer relationship management (CRM) and even wearables—though not specifically developed for the homecare space—are in the very early stages of in-home data collection.
Interoperability is the ability for different software and technologies to communicate and exchange data, all while having the ability to access and use the exchanged information. In the homecare space, these systems should have the ability to work together to share information across different organizations in order to advance the effective delivery of homecare to patients.
These tools are effective on their own, but the homecare industry has made little progress in making these technologies interoperable, thus creating a disconnect between payers and providers. Though seamless care for the patient is the ultimate goal, with payers and providers on different pages it can be difficult to ensure care compliance based on a divergent communication model.
Getting Our Data into the 21st Century
While it may have worked in the past, traditional care accountability no longer cuts it. A lack of effective communication not only impacts the organization supporting a patient, but it can inflict the most harm directly on the individual. Using multiple systems to track different types of data with no configuration option leaves health records and important information scattered and disorganized. This mass of jumbled information is no better than a chaotic file cabinet, with plenty of information available, but no way to compare and organize it.
When it comes to data and information sharing, the homecare industry is behind. Traditionally, payers have had access to patient information, including medical records, billing statements and more, while the provider had access to only internal records. Even then, provider records can often be assumptive, inaccurate or missing information. With new legislation and bureaucratic efforts, such as the Centers for Medicare & Medicaid Services program integrity department, the overall health care industry is trying to reform—to improve communication, cooperation and collaboration.
The complexity of health data and information plagues the ability to communicate between payers and providers. Difficult and unstructured data makes up more than 80 percent of health care data, according to IBM. While extremely valuable and important, this type of data isn't easily categorized or read by algorithms that place or interpret the information. It's the basic and easy-to-understand data that has improved administration and connectivity in data tracking, particularly in homecare.
In some ways a tangled web of information, the U.S. health system is trying to de-tangle itself by integrating an open and transparent communication model—one that can sort, interpret and share information. Electronic health records (EHRs) and reporting technologies have already improved communication between the payer and provider. Through standardizing how and with whom health data is shared, payers and providers can communicate directly with one-another through a secure platform. Better connectivity within a patient's care network ensures clarity and care compliance.
While the broader health care system faces many interoperability issues, the homecare industry may be facing these issues most acutely. In 2014 alone, Medicaid and Medicare overpaid $124.7 billion to homecare providers and agencies in billing discrepancies and fraud. Interoperable platforms, where billing and communication between payers and providers can be done in one place, would potentially drastically improve or altogether eliminate the millions of dollars on overpaid health care costs each year.
Making Visibility a Priority
Providers in many states have already begun to adopt interoperable platforms. A recent piece of legislation, the 21st Century CURES Act, which will require states to implement EVV, will help to transition the rest of the industry toward improved tracking and data-sharing practices. With increased visibility to patient information and caregiver visits, the logical next step will be to make this information available to other health care networks, placing the patient's care in the hands of a broader care network.
Interoperable systems have already begun to improve the health care and homecare spaces. A report by the National Health Information Exchange and Interoperability Landscape found that 80 percent of providers responded that electronic data exchanges have been extremely beneficial to increasing caregiver efficiency. When caregivers have access to view, add and comment on patient information and records, it validates provider care plans and billing, all while assuring the payer that their patients are receiving proper care.
The report notes that 89 percent of respondents said this same exchange of information also improved the patient's quality of care. When caregivers know their visits are being tracked, interoperable platforms make it easy to record information, such as the type of care delivered on a visit, as providers and payers have access to this information, using it as an accountability tool across the board. More than benefits of accountability, the patient ultimately gets the best care, as they can now expect and receive the care they need and deserve.
Making Interoperability Operable
To make interoperable systems functional in today's world, the industry calls for an adoption of standards. We need to start by looking at state resources to see what services are available. From there, homecare providers, and the larger health care industry, can take a step back to examine implementation, synchronization and collaboration processes for this system among networks. Adopting and implementing a standard way to share information and communicate now will alleviate insurmountable growing pains as the volume of data exponentially grows.
As the ways that we gather and understand information continue to expand, new and advancing technologies will be critical to the homecare space. An interoperable system that is prepared to hold and share information collected will have limitless value when it comes to sharing more patient information in real time.
Standardizing how we collect and connect with health information will make it that much easier for a patient's care network to understand and create a proper, individualized plan of care. Establishing an efficient, reliable and widely accepted way to interact and connect with health information will limit and deter fraud and waste, giving more time, resources and accessibility to the patient's needs.