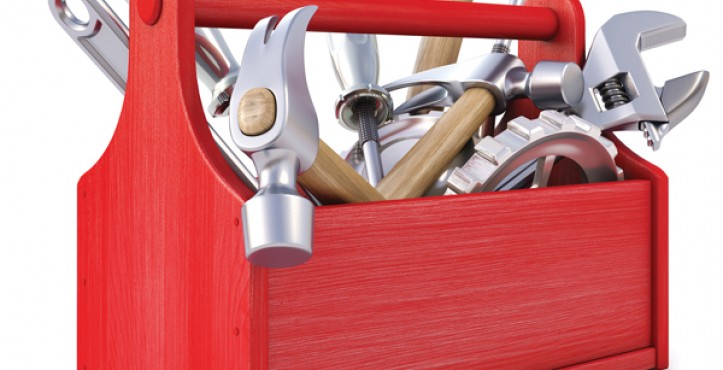 Take advantage of e-commerce to complement in-store sales
Thursday, February 23rd, 2017
You may have heard this over and over, but I'll say it again (and will likely remind you again in the future for good measure).
The vast majority of people start the shopping process online, and that initial search, in more cases than not, is for a product or a service rather than for the name of a local retailer. Shoppers who don't have a local HME provider may turn to the first search engine result they find—this could be you!
Think about how your business's current online presence fits into the following three shopping scenarios.
Scenario #1
A potential customer is in need of incontinence supplies, but the sensitive nature of the purchase has her embarrassed to buy in store.
A quick search for the products she needs brings up a few providers' websites.
After comparing prices across a few different retailers, she selects the retailer with the best bargain, and she's able to quickly and securely (and discreetly) make her purchase directly from the provider's site. A few days later, her purchase arrives on her doorstep.
Scenario #2
It's late at night when a shopper with sleep apnea realizes his CPAP machine needs a new mask. He reaches over to his nightstand to grab his smartphone and find a home medical equipment provider who can service his machine in his area. He finds a provider that sells the mask he needs, and while browsing their website, he finds a convenient form that allows him to request reminders when it's time to replace his CPAP supplies. He easily fills out and submits the form and receives a follow-up email the next morning. The next time one of his supplies or part of his machine is due for replacement, he receives an alert directly to his email inbox.
Scenario #3
While a shopper with limited mobility is in-store to get his old power wheelchair serviced, he spends a little time browsing the latest models. He notices that it seems there has been a lot of innovation in the market since he purchased his current model. He leaves the store and spends a little time browsing online review sites and watching YouTube videos that promote the models that caught his eye at the shop. He narrows his selections down based on those reviews and product walk-through videos, and he starts to explore pricing, financing options and manufacturer promotions on the websites of three different local providers. It looks like the provider that serviced his old model is price-competitive, so he considers giving them his business.
He goes back to the store to talk through the features and benefits of the new model with the provider. He needs a bit more time to think and heads home to mull the idea over before deciding it's a worthy investment. Only one of the impressive new power chairs he is interested in is in-stock, and he does not want miss out, so he logs in on his laptop, puts the chair in his cart, enters his payment details and gets an email back from the retailer the following morning to arrange delivery.
Your busy shoppers want to seamlessly interact with your store across both the digital realm and in real life at your brick-and-mortar location. If your online presence isn't designed to handle the scenarios above, you will lose the business of busy people who do a lot of their product research online, outside regular business hours.
While it is true that 80 percent of people are still going to buy from you in-store, I'd be hard pressed to find a business owner who wants to close the door to that other 20 percent—a number we are sure to see grow over the years to come.
So, what do you need to do? With so much of today's sales process taking place online, it's key to ensure that your online presence and in-store experience are working together to encourage shoppers to make a purchase with you. By making your online presence a resource for shoppers, having an e-commerce-friendly website and using in-store tech to bridge the gap between your website and store, you can harness the purchasing power of online shoppers and boost your bottom line.
Embrace Micro-Moments
Many of the actions our shoppers took in our example scenarios—searching for products on a laptop, reaching for a smartphone to find a provider, looking up reviews after seeing a unit in-store—are what Google refers to as micro-moments.
Micro-moments have a lot of influence over your customers' shopping behavior. They can persuade them to continue down the path to make a purchase with your dealership, or they can cause them to change direction to work with your competition. Make sure your website is mobile-friendly, you have common directory listings (YP, Google, etc), consistent brand profiles on the major social media platforms and make it easy for shoppers to take actions and make decisions on your website to avoid missing out on micro-moment-inspired shoppers.
Make the Most of Your Website
Think of your website as another location for your business. You wouldn't build a new store and display your entire inventory but not let customers make purchases, would you? With the prevalence of online shopping, your website can help you generate even more revenue if you take advantage of it!
Today's busy shoppers enjoy the convenience of online ordering, so a shopping cart feature on your website is a must-have. The ability to purchase medical supplies on your website, schedule service or order larger products for in-store pickup saves time for your customers and helps you tap into that 20 percent that prefers to complete their purchase online.
Adding this functionality can get a little complex—if you're considering e-commerce, I'd absolutely recommend working with a reputable third-party website vendor with experience setting up cart functionality to help you navigate the pitfalls of opening up an online profit center.
In-Store Experience
You can also use in-store technology to bridge the gap between your website and your store. Many of your customers might be webroomers—people who research a product using the internet while also browsing in-store. These shoppers often end up making an in-store purchase, and you can help them by providing free Wi-Fi to make their online research easier and being sure to approach them to see if you can answer any questions they may have.
You can also use tablets or in-store kiosk screens to give customers another way to browse product details and help them order a product to be delivered to their home or to be ready for in-store pickup in just a few days.
Digital Marketing Bridges the Online/In-Store Gap
Having a customized contact strategy to keep customers engaged after they make a purchase can help you get them back in your store to buy again. Include them in email or text message campaigns related to their purchase—maybe you are having a store-wide sale or you are offering a discount on supplies they regularly purchase. You can also use these methods to send returning customers personalized coupons toward their next purchase.
If you have an app for your store, be sure to send push notifications to your app users when you are having sales or if you have any exciting in-store events going on.
Reaching out to your customers in a way that doesn't feel intrusive will help keep your store top-of-mind when they're ready to make their next purchase or when they need service.
Bottom line: By creating an omni-channel shopping experience, you will be able to connect with your current customers and new prospects wherever and however they prefer to shop.