Are you in it to win it? Test these best practices in your business to be sure
Monday, December 21, 2015
During the past 20 years, including extensive time in the HME industry, I have learned many effective sales management strategies. In this second article of the series, I want to share with you how to make your team stronger, ultimately helping your bottom line. Here are six strategies that will separate your team from your competitors.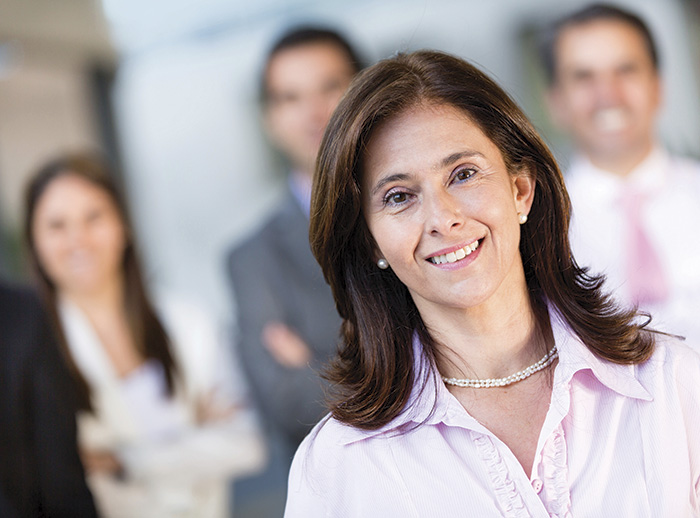 1. Provide consistent assessment opportunities.
It is imperative for sales managers to provide quick and consistent feedback to everyone on their sales team. Your sales reps need to understand that this practice is not about criticism, but about highlighting opportunities for professional growth and success. This practice takes leaders who know how to lead their team through constant education without making them feel like you do not trust them or cannot count on them.
2. Make recruitment a constant priority.
Be on the lookout to recruit top sales talent—even if you are hitting your goals. It is imperative you create a bench filled with solid replacement options to keep your sales team's performance at full throttle. It is also important to know each of your sales reps' accounts in the event that one goes on vacation or suddenly leaves the company. Be prepared to immediately step in, and always ask yourself if you have enough knowledge to service the accounts properly.
3. Attend sales calls with your sales team.
Sales managers should ride with their sales reps at least one day each month. Use this time to notice how organized they are, evaluate their agendas, identify who they are cold calling and discuss the cadence of their office visits. Make sure reps are optimizing their time with the client and that they have talking points to make the time as productive as possible. At the end of each visit, reinforce the need to debrief with notes in order to remember what they need to follow up on and discuss at the next visit. Enforce this with every client visit and have reps understand the benefits derived from these actions.
4. Conduct weekly sales meetings.
Set up a weekly one-on-one meeting with each sales rep on your team to talk with him/her about what is working and what isn't, share ideas, discuss ways to help improve sales, ask how she/he is tracking client interactions and how she/he is pacing to his/her goals. This gives managers the opportunity to see if a sales rep needs to redirect efforts and identify opportunities for improvement.
5. Set up monthly one-on-one sales rep meetings.
Monthly one-on-one meetings with each sales rep are an ideal time to provide feedback from what you have learned from joining the sales calls. Discuss territory planning, new accounts to target, accounts that need nurturing, what your competitors are doing and the rep\'92s progress toward his/her goals. Each rep should come prepared to discuss all of these issues.
6. Be aggressive while remaining highly ethical.
Encourage your reps to flex their product and disease category knowledge with physicians. Engage with physicians on why certain products are beneficial to them. Be the eyes and ears for doctors, helping them think through which patients\'97given certain behaviors—are good candidates for a service. For example, missed appointments or complaints of shortness of breath might be good indicators that a patient should be evaluated for home respiratory care. This can eventually lead to the order you have been waiting for.
Knowing your team's activities is imperative to sales growth. Understand the key performance indicators (KPIs), such as number of cold calls and number of accounts your reps visit on a daily and weekly basis. How are you tracking these KPIs each day, week and month? One of the biggest mistakes a sales manager can make is to sit behind a desk. Lead by example, and show your team you can sell, too. Be out there shaking hands and keep your sales techniques strong.
In the next article of this series, I will touch on growth techniques and what I focused on while overseeing the HME/home respiratory business: developing patient stories. By creating a narrative around one of the patients that a physician works with, a sales rep is able to overcome the perception of simply being a salesperson\'97instead becoming a trusted partner in patient care. Doing this can build or strengthen the relationship with that doctor, resulting in a long-term customer. I will also discuss how a Customer Relationship Management (CRM) tool can help sales reps effectively manage their referral source interactions.
Have questions or comments? We want to hear about your best practices and lessons learned. Contribute to the conversation online through PlayMaker's social media channels (LinkedIn, Twitter and Facebook), or subscribe to our blog.
This article is the second in a five-part series. Each segment will focus on best business practices and relevant HME topics. Read all the articles in this series
here
.