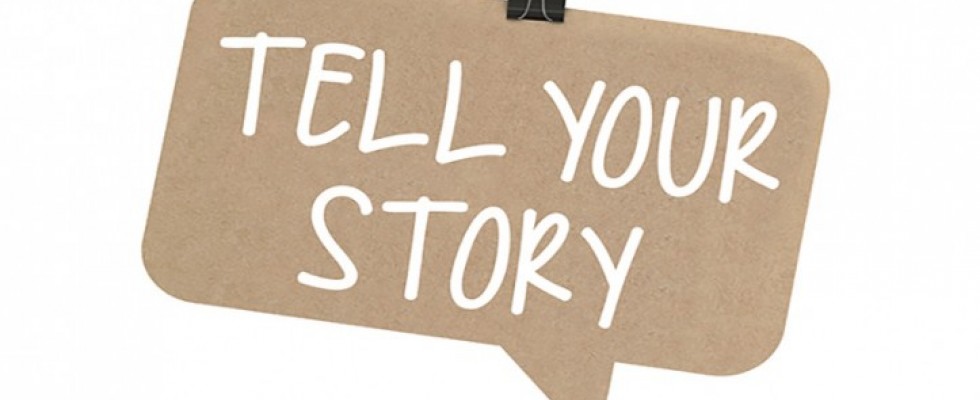 Ensure a smooth branding process through the foundational narrative, mnemonics and avoiding common pitfalls
Private duty homecare is booming. The main economic driver of the industry's growth is directly attributable to one factor: Baby boomers are retiring.
This generation is producing an estimated 60,000 retirees per day. Demand for senior services is growing rapidly, and service providers are popping up everywhere to meet this demand.
With opportunity, however, comes risk of saturation. Indeed, the homecare market has plenty of patients headed its way, but equally important to note is the number of new companies forming to grab a share of the market. In many regions, there is already some measure of saturation, meaning homecare providers are not immune to slow growth.
To help those who are new to the industry, or those who feel they could use a refresher, here are three branding best practices to help your business stand apart from the competition.
Create a Foundational Narrative
With the steady rise in competition, marketers find that fancy logos and profound mission statements will not set any one company apart from the rest. For example, the website Fiverr allows business owners to connect with talented professionals across the globe to create graphics and logos at incredibly low prices. Their work is amazing; a high-quality, attractive logo is just a click away, which means any company can have one.
Most companies need a strong foundational narrative. Our society values public image over all else. For example, several well-known personalities—Richard Branson, Elon Musk, Steve Jobs—have established a cult of personality around themselves. Their followers stick with them because of their larger-than-life personas. These personas were carefully crafted.
What if you are not a larger-than-life personality? No one really is. What makes them appear that way is a strong foundational narrative. All a foundational narrative does is answer one basic question: "Who am I and why am I the best person to be doing what I'm doing?"
As a small business owner, you cannot escape that you are the public face of your company. As such, you will need a foundational narrative that accomplishes three main objectives:
Establish legitimacy: Legitimacy, in the simplest of terms, is what makes someone qualified for the job at hand. Legitimacy is at the heart of all human ventures.
 
Establish authority: As a business owner, it is important to establish yourself as an expert in your field. Professionals with a high degree of authority tend to attract a larger audience and, by extension, clients.
 
Establish a draw: What will draw clients to you? Typically, this is established by showcasing something that is unique and non-replicable.
 
A well-crafted, concise and relevant foundational narrative will set any business apart from the rest.
Be Memorable with Mnemonics
Marketers have used mnemonics for decades to help consumers remember their brands. Brands most commonly use songs or rhymes to help consumers remember them. Here are a few examples of some of the best mnemonic devices ever used in marketing.
Red Robin …Yumm!
 
Plop, plop, fizz, fizz, oh what a relief it is! (Alka-Seltzer)
 
I'm Lovin' It! (McDonald's)
There are, of course, other ways to deploy mnemonics for your business. Among the most effective are custom phone numbers and custom domain names. What makes these tools effective is that a company's contact information is in the tagline. For example, 1 (800) CONTACTS sells contact lenses, and it is easy to disseminate what they do from the phone number alone. Although the modern marketing trend is favoring domain names, recent studies have shown branded phone numbers (e.g., 1 (800) HOMECARE, 1 (800) HOSPICE) consistently outperform domain names in consumer recall across all demographics.
Maintain Brand Consistency
Nothing dissuades consumers more than a moving target. Yet many small businesses tend to struggle with brand consistency. Even the slightest change, such as a minor color alteration, may prove disastrous. Therefore, brand consistency is mission-critical.
The most common mistakes made in brand consistency are in marketing materials. Business owners who have less experience in the marketing world may assume that so long as banners, posters or ads look good they will see decent results. In reality, all materials need to fall within the given parameters of the brand—meaning color, design and overall appearance must be consistent with all other materials, such as a logo, website, letterhead, etc. An effective way to help with brand consistency is to develop a style-guide document, which states all of the rules surrounding a brand.
Another common pitfall that small businesses experience occurs during rebranding. After a certain number of years, it may prove beneficial for a company to spruce things up. It must be noted, however, that to maintain brand consistency, two important steps must be taken to ensure there is no confusion with the transition.
Announce the transition over a period of time—often several weeks, then make the transition as if nothing happened. Marketing experts agree that associating the new logo and materials with the old, over a period of time, will help existing customers make the connection between the old and the new.
 
Toss all the old marketing materials once the transition is completed. You want consumers to recognize the new brand, not the old one. Rebranding leaves small businesses vulnerable to the two-brand hazard, meaning consumers may see two brands for the same service. It is prudent to remove all legacy materials.
 
So long as a business owner establishes clear brand guidelines and rebrands (if that is the case) effectively, consumers will continue to recognize and follow them.