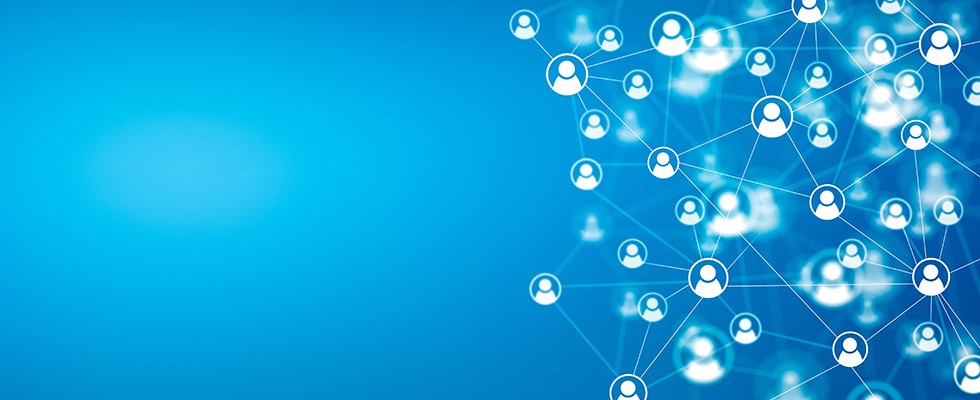 Stay ahead of the HR curve
Health care human resources (HR) is a constantly evolving field. To be successful, you must work hard to understand and implement new processes and policies suitable to today's unpredictable labor market. Trying to stay ahead of the game is stressful and hectic. Thankfully, there are some clear HR trends emerging in 2023 that you can use as a guide.
HR's Changing Role
In the past, human resources was largely considered part of an organization's administrative wing. However, HR's role has evolved over the years, expanding to encompass recruitment, development and learning, performance management and so much more. The COVID-19 pandemic served as a catalyst for even more substantial changes in the health care HR field.
One of the biggest changes that has developed as a result of the pandemic is that HR has taken on a key strategic role in health care companies. Navigating the transition to this new role requires you to innovate and develop new processes and policies to ensure day-to-day operations remain smooth. You may also need to abandon old processes that are no longer effective.
Transitioning to Human-Centric Human Resources
The COVID-19 pandemic also greatly changed the way employees view their work, with work-life balance, mental health and company culture becoming primary drivers of employment decisions and health care company transformations. This has brought about substantial changes in the way HR operates.
According to research conducted by McKinsey, the majority of chief human resource officers (CHROs) are eager to shift to a "back to human" model, which attempts to bring the core human element back to HR policies and processes amidst rapid technological advancements. Rather than relying on analytic models and metrics (as you may have in the past), HR teams are now expected to take
a more people-forward approach to HR operations.
These key changes in HR's function have greatly influenced the HR trends for 2023 and are shaping how HR continues to evolve and settle into its new normal.
7 Important HR Trends for 2023
You don't have to feel like you're left to fend for yourself as you learn to adapt to the ever-changing expectations of employees in the post-pandemic world. Consider seven of the most relevant trends that can help you navigate this new landscape.
1. Focus on people-centric culture & overall well-being.
Culture is one of the most important factors in employee recruitment and retention in the health care workforce, with company culture remaining a primary reason caregivers leave their positions.
Therefore, consider adopting a people-first culture that proactively addresses and protects your employees' overall well-being. Initiatives in this area can include:
Providing mental health resources
Assisting with financial needs
Fostering physical health
Prioritizing a healthy work-life balance
Improving communication
2. Implement remote & hybrid work policies.
Many workers in the field went fully or partially remote during the pandemic, and many wish to continue virtual work as the world recovers. Therefore, consider offering remote or hybrid work policies to stand out among the competition and recruit and retain talented staff.
3. Adopt DEIB in your workplace culture.
Implementing diversity, equity/equality, inclusion and belonging (DEIB) is important for eliminating bias, discrimination, and harassment in favor of an inclusive and diverse workplace that promotes growth
and innovation.
Instead of just going through the motions as many companies do, you can stand out by integrating a quality DEIB program into your organization's culture and structure. To do so, it's best to use objective, quantifiable metrics to track and respond to relevant data.
4. Use data & algorithms for decision-making.
Though HR no longer centers around metrics for HR provision, you can still use algorithmic managers and data collection to make informed decisions. You should be sure you don't integrate existing biases in preexisting HR data to promote
DEIB principles.
5. Provide childcare benefits.
Working parents make up a large portion of the health care workforce, and the financial and mental stresses of child care remain a huge barrier to employment and retention. In 2023, consider focusing on providing some kind of child care benefits, such as child care reimbursement or onsite child care.
6. Improve working conditions for deskless workers.
It's important not to forget your "deskless" workers—frontline care-providing workers who must be physically present to do their jobs, such as caregivers, nurses and therapists.
The recent 2022 State of Deskless Work Report from Skedulo revealed that over half of deskless workers would leave their job to gain access to more flexibility and autonomy, even choosing those positions over one that would pay them 10% more.
To stay competitive and attract top talent, consider upgrading the employment experiences for your deskless workers with policies that promote:
Opportunities for career advancement and promotions
More flexible scheduling
Better integration of technology
More prioritization of work-life balance
Improved communication and inclusion in company processes
7. Invest in employee development & education.
In today's labor market, lower-wage homecare workers continue to prefer employers who offer advancement opportunities. Forward-thinking HR teams have responded by investing in leadership development efforts for their employees. This trend looks on track to continue in 2023.
What can you do to keep up? Make sure your HR department widely promotes its leadership and workforce development programs, including:
Skills sessions
Training programs
Mentorship opportunities
Interactive leadership development experiences