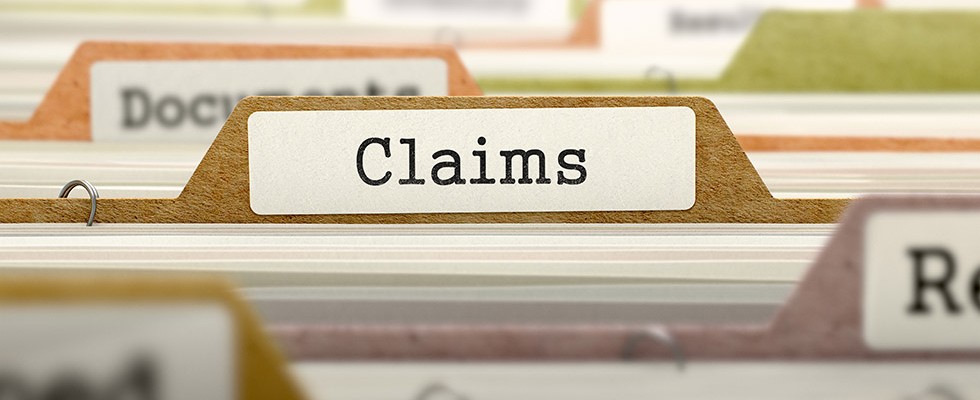 Shifting your enrollment status may help reimbursement rates across the industry
The home medical equipment (HME) industry has dealt with a variety of issues during the past few years: staffing shortages, skyrocketing overhead expenses—including payroll expenses at record highs—and supply chain shortages. Delivery charges, meaning delivery to the patient's home for equipment setup, have increased more than 50% on average. In addition, suppliers have faced an increase in acquisition costs and surcharges ranging from 20% to 30%. With a standard business model, higher overhead expenses and acquisition costs are passed onto the end user. HME suppliers, however, have a business model that limits them from passing increased costs onto patients when fee schedules don't adjust with changing industry circumstances.
Therefore, understanding the difference between the two types of enrollment statuses and claims—participating versus nonparticipating and assigned versus nonassigned—is vital.
Enrollment Status Explained
Enrollment as a participating supplier means that the supplier accepts the Medicare allowable and will submit all claims on an assigned basis.
Being enrolled as a nonparticipating supplier means there are options to either submit the claim on an assigned basis or on a nonassigned basis. With the current reimbursement rates, having options for claim submission is key to maintaining business operations and keeping a healthy bottom line.
Hospital-based HME suppliers should know that the enrollment status follows the company's tax ID. Generally, hospital-based HME suppliers are under the hospital's tax ID, which means the HME supplier follows the enrollment status of the hospital. To change to a different status, the hospital-based HME supplier would have to get a separate tax ID. This is doable, and should be considered if the hospital is participating and the supplier wants to switch to nonparticipating.
For those suppliers located within a competitive bid area (CBA), having a competitive bid (CB) contract does not direct enrollment status. A supplier with a CB contract can be enrolled as nonparticipating and can submit claims as nonassigned for items not included in the competitive bid program or that the supplier did not bid for. Having a contract under the Medicare CB program simply states a supplier must accept assignment on those products within the contract.
Suppliers located in a CBA that do not have a contract for CB items would not get reimbursed for CB items on any claim—assigned or nonassigned. If the beneficiary chooses to use a noncontracted supplier and waive their Medicare benefits, the item would be a cash transaction. In such a case, the supplier should make sure to use an Advanced Beneficiary Notice (ABN).
About Nonassigned Claims
Let's review a few key points about nonassigned claims. For nonassigned claims for rental equipment, an assignment of benefits (AOB) or payment authorization is required for each month the claim is being submitted nonassigned. For example, if a capped rental device is being submitted as nonassigned, the supplier needs to obtain an AOB each month from the patient before the claim is submitted, for a total of 13 AOBs. The patient cannot sign all 13 at once and cannot sign a single AOB for all 13 months.
There is a solution to consider for capped rental equipment. Because claim submission is on a claim-by-claim basis, once the total allowed amount is determined on a capped rental item, a supplier may choose to offer the first month of the rental as nonassigned and the next 12 months as assigned. By the end of the capped rental period, the supplier will reach their cost.
---
Example of Billing First Month Nonassigned*
Hospital bed: Supplier's cost is $900
Allowable after 13 months: $664.55
Needed above the allowable in the first month: $298.74
First month rental: $63.29 plus $235.45 = $298.74 (nonassigned)
Months two through 12 are assigned claims
Total collected after 13 months: $900
*Note this is just an example, use your individual numbers for calculation.
---
Negotiating Payments
The Centers for Medicare & Medicaid Services (CMS) continuously monitors the HME industry's habits and collects data showing that the majority of suppliers (over 98%) accept assignment. From their perspective, the fee schedule allowables are sufficient because suppliers continue to accept assignment. Said another way, as CMS continues to drop reimbursement rates, supplier habits remain unchanged.
With the already low—and inadequate— reimbursement rates coming from all payers, suppliers must become a part of the solution. While the nonassigned model applies to Medicare fee-for-service claims, this model could be negotiated with other payer contracts as well. This will take some effort, but it is doable. Otherwise, suppliers are looking at a deluxe feature charge or upgrade charge where the patient will have some out-of-pocket expense.
It's important to create a company policy that states that specific items are always nonassigned, which sets the threshold needed to accept the fee schedule for those items from any other payer. If that threshold isn't met, it's a retail cash sale. There are suppliers that are successfully working with this model.
Changing the Landscape
If you are considering changing your Medicare enrollment status, open enrollment starts Nov. 15 and continues through Dec. 31, every year. The new enrollment status begins on Jan. 1.
That said, suppliers are not required to submit a claim nonassigned on Jan. 1. Take the time to educate your staff and ensure that you provide adequate training on the nonassigned model, then start with one product such as a walker to get the process down before your team moves on to additional products.
In order to change the reimbursement landscape, the HME industry needs to change its habits. This means submitting more claims as nonassigned and, unfortunately, passing some of the costs onto the patient—the person needing the equipment. Getting patients more involved with understanding the financial impact of Medicare reimbursement rates will also help the industry's voice be heard.
---
Frequently Asked Questions
Q. Does a participating supplier get reimbursed at a higher rate?
A. No. This applies to physician services, not HME suppliers.
Q. Are there many advantages to being enrolled as a participating supplier?
A. No. The only reward for being enrolled as a participating supplier is getting listed in the supplier directory.
Q. Is there a limiting charge to the patient on nonassigned claims?
A. No. There is not a limiting charge for HME suppliers.
Q. Is there any liability for suppliers with nonassigned claims?
A. Yes. The liability still exists with that claim. It does not matter if the claim is being submitted as assigned or nonassigned, the supplier can still get a denial and still get an audit on a nonassigned claim.
Q. Will obtaining an ABN signed by the patient be acceptable for nonassigned claims?
A. It depends. An ABN is not required simply because the claim is nonassigned. The reasons to use an ABN are the same for both assigned and nonassigned claims. There must be a specific reason that Medicare would deny the claim; submitting the claim as nonassigned is not a valid reason.
Q. If the cost of the product is higher than the allowable, can a supplier implement an ABN that will allow for an upgrade so the patient can pay the difference?
A. No. An ABN cannot be used for shifting a cost to the patient. An upgrade is not allowed within the same HCPCS code.