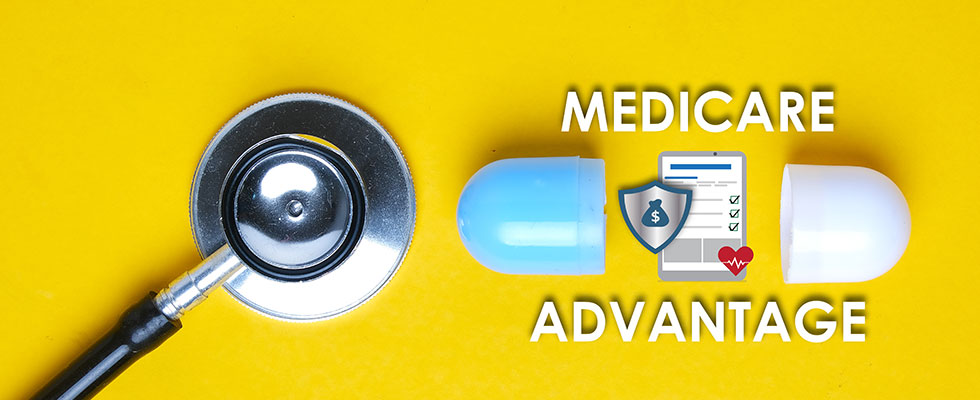 Answers to 5 pressing questions about Medicare Advantage
Tuesday, October 12, 2021
As a new wave of patients reaches Medicare's age of eligibility, it's essential to know what plans they're choosing and how those choices are impacting care patterns in your market. Medicare Advantage enrollment is on the rise, accelerated by value-based care initiatives. Does your post-acute organization have the visibility it needs to adjust to the changing landscape? Below we answer several questions surrounding Medicare Advantage (MA) trends and the changes that post-acute care organizations should be aware of.
1. How do I stay competitive in my market when my organization has historically relied on Medicare fee-for-service (FFS)?
We're seeing an industry-wide shift from Medicare FFS to MA. In fact, MA adoption has surpassed 40% nationwide, and it's projected that 50% or more of Medicare beneficiaries will switch from Medicare FFS to MA by 2030. Some areas of the country have already seen those numbers, and they're continuing to rise. To stay competitive, post-acute care (PAC) organizations need to start digging into key metrics to understand benchmarks and trends. Knowing what the industry standards are, where you need to improve and where you stand against the competition will help you stay competitive in any payment model.
2. Will MA expansion continue into the foreseeable future?
While we don't have a crystal ball, we can make some educated guesses about the future of Medicare Advantage. The Biden administration has made it clear that the expansion of Medicare (and specifically of value-based payment models like MA) is a priority and a goal. Furthermore, as of right now, the burden lies on the federal government to pay for Medicare, which means that the federal government is going to focus on finding ways to contain those costs. As MA has thus far shown to be a successful way to limit costs without sacrificing patient outcomes, it's safe to say that the program will continue to receive government support.
Also, as patients have begun to shift to private markets to receive care, commercial payers are incentivized to keep costs low to protect their revenue. This bodes well for the expansion of MA, as it gives both federal and private payers a strong incentive to keep costs low while improving patient outcomes.
3. How can PAC organizations use MA plans to increase historically low adherence rates?
One of the big advantages of Medicare Advantage is the financial incentive to improve outcomes. Based on Medicare Parts A and B data—as well as on data from commercial payers—we know that patients who do not receive recommended post-acute care are much more likely to be readmitted to the hospital. Higher readmission rates cause more expenditures, which land on those commercial payers. Facing potentially significant financial penalties, payers and hospitals alike are more likely to collaborate with PAC organizations and patients to ensure patients receive the right care, in the right setting, at the right time.
4. What do PAC organizations need to consider for the future under MA?
Medicare Advantage enrollment is growing, and it's projected to continue to grow over the long term. Organizations cannot continue to rely solely on Medicare FFS to stay competitive and must shift their focus to finding appropriate referral partners for their populations by nurturing the right partnerships for collaborative success. If you're connected with the right referral partners and the right MA plans, you'll be more likely to succeed under the new payment model.
Likewise, PAC organizations must account for geographical differences. What do your payer and patient mixes look like in a certain area? What services are you currently offering in that region, and what services do your referral partners need to offer to improve outcomes and control costs? The goal should be to understand what's happening in your market, what's happening with different payer mixes, and how to market your organization to your referral partners to get the right mix of patients to help grow your business.
Understanding your payer mix can help you determine where your organization and your network excel and where you may need improvement. You can then make informed decisions about which referral sources you want to pursue to further improve performance. To do all this, you need to have a road map. The post-acute care market is highly competitive and you simply cannot compete without visibility into key metrics on your own organization and your competition. Raw data can only tell you so much. You need insights and analytics to get your operational and business teams on the same page and to ensure that everyone involved knows the lay of the land, your organization's long-term goals, how your organization stands out and which referral sources to target.
5. MA plans don't reimburse at the same rate as Medicare FFS and other payers. Is that likely to change over time?
At the end of the day, you need to succeed as a business, and Medicare Advantage's lower reimbursement rates can be daunting from that perspective. It's expected that, over time, these rates will be adjusted to keep Medicare Advantage moving forward. Right now, rates under MA are lower than fee-for-service rates because the federal government has set capitated per-beneficiary amounts and commercial payers are restricted to working within those limits to control costs.
However, it's important to remember that the Centers for Medicare & Medicaid Services is always evaluating and reevaluating its terms and costs. They are keenly attuned to those costs, and we can expect to see costs and reimbursement rates adjusted as the program matures.