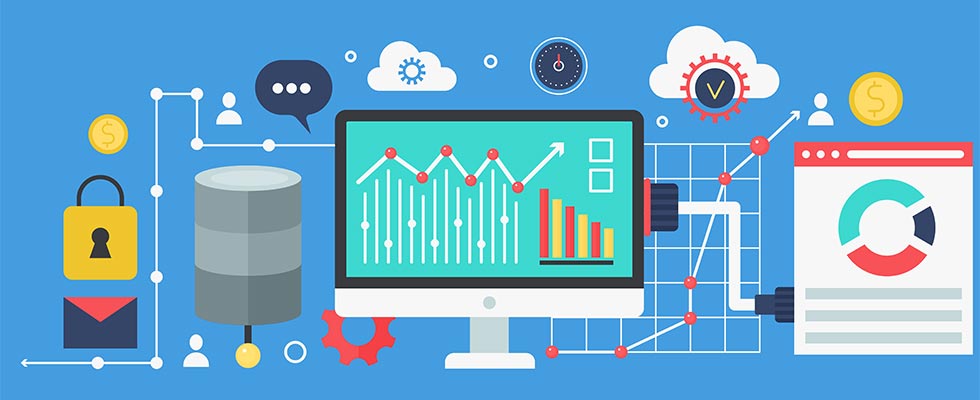 Why you should track denials & more
Wednesday, October 6, 2021
In the home medical equipment (HME) industry today, data management is used to improve all parts of a provider's business. Data is used to improve marketing campaigns and optimize business operations, thereby increasing revenue, efficiencies and bottom-line profit. Managing data correctly is essential in compliance matters to protect privacy and avoid breaches, a burgeoning issue in all businesses. While data management is a general term, for HME providers the notion
of using data for revenue and operations makes it the essence of a healthy and successful company.
Data Management for Internal Control
As stated above, data management allows HME providers to make well-informed business decisions and run day-to-day operations more efficiently, reducing expenses. For example, using data to track and manage denials will not only bring in more bottom-line cash, but data can also be used to train staff about their mistakes. This will improve the order intake process—where errors are typically made—and will ultimately streamline the operational flow to hasten the order-to-cash process. Specifically, if you find that more than 10% to 12% of claims are denied, you should drill down into the data to determine the root cause of those denials. Avert denials by filtering the reason for denial and focusing on staff retooling and retraining. Additionally, use your software to stop people from perpetuating the errors.
Likewise, insurance verification is not always a straightforward one-step process. However, by using data that trends each payer and their eligibility and benefits requirements as well as your contract specifics (e.g., in or out of network, various plan/group types, third-party administrator), you should be able to determine who the correct payer is and reduce wrong payer denials. By tracking each denial by reason and payer as well as by product, amount and date, you will learn about timely filing issues, as well as other preventable payer denial trends. Payers often change rules without informing their contracted parties. For example, the payer might have been allowing supplies for CPAP but now no longer pays without a physician's authorization. By drilling down on the data, you will learn these and a slew of other avoidable reasons that, with quality improvement initiatives, will enhance your profitability. You can also use software that looks for policy changes and reports them back to you.
Despite the fact that front-end insurance verification, accurate order intake and inventory management all impact bottom-line data management, the financial part of the order-to-cash process is key to the success of any HME company. For instance, when setting key performance indicators, how many companies look at waterfall cash reports? This means that you report on the dates of service paid rather than just applying the cash to the invoice and forgetting about it. The waterfall cash report shows you how much of the money that comes in is for old receivables and how much is attributed to newer balances. What about measuring how frequently a claim is submitted before it is paid? The more times you submit a claim, the more costly it is to the business's bottom line, so the number of resubmissions and touch points matter.
This is all part of data management, and the more you can drill down on your data and determine your wins and opportunities, the more you will see where to focus your attention for process improvement. Watching companies engage in deep data analytics is refreshing and generates a level of bottom-line understanding that creates a successful and more profitable business.
Data Management for External Purposes
Similar to internal operational control, data management can also help you find additional revenue, improve referral relationships and uphold your positive image in the marketplace. By managing your data well, you will be able to spot market trends and cultivate opportunities. This makes you more agile and affords you the chance to hone existing relationships and to build upon your strengths. For example, you can report to your referral sources on your timeliness of delivery, which contributes to a swift and smooth hospital discharge. You can demonstrate your impact on value-based care by reporting on patient satisfaction survey results and/or surveys such as net promoter score. Among the myriad of other data to report on is the number and type of referrals received month over month and year over year. This, along with how well the patients have progressed at home, illustrates how you are saving costly bed days and reducing readmission rates. It can all be accomplished by reporting on data that is used to both manage internal operations and to promote external relationships and business opportunities.
Data Compliance & Breaches
In addition to internal and external controls, data management is used to help in compliance matters and to avoid data breaches, an increasingly common occurrence. From data privacy and protection to regulatory compliance requirements, data management has grown in importance. In fact, according to MedCity News, health care industry data breaches spiked 55% in 2020, with nearly 600 health care data breaches last year. Moreover, the costs per breach increased by 10%. With the expansion of email, texting, telehealth and more, increased scrutiny and audits have ensued and will continue to expand. Expect this area of law and regulation to continue to broaden. From data breaches to illegitimate telehealth doctors and more, protecting your data has never been more important. Vet and scrutinize your software, your contracts and your relationships. Consider hiring an attorney or consultant who is well versed in privacy to ensure you are up to date on the latest requirements.
A well-organized and focused data management strategy can help HME companies improve operational controls and effectiveness. From management reports to data analytics and more, a deep dive into data improves operational efficiencies. Further, data management can also help companies gain a competitive advantage over their competitors, allowing them to make better business decisions for their revenue growth and market share. Organizations with well-managed data can also become more nimble, enabling them to uncover market trends and seize new business opportunities more quickly. Finally, with the onslaught of data breaches and privacy leaks as well as compliance issues, use data to avoid damaging legal issues.
By using data effectively, you will benefit by making better business decisions, demonstrating superior overall performance with improved revenues and reduced expenses—the key to enhanced profitability.