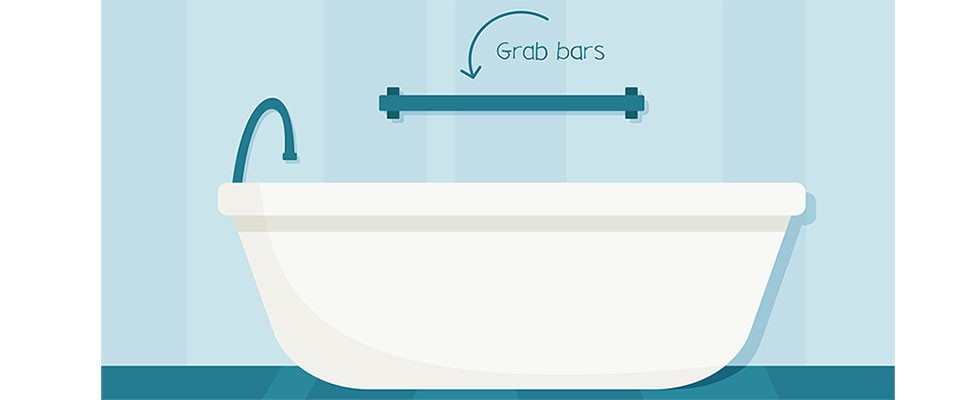 How to reach seniors who want to age in place
The pandemic has changed the conversation on senior care options. As hospitals and health care systems were overwhelmed by the rise of the pandemic, deciding how to care for seniors became a hot topic of discussion. Technological innovations emerged quickly, and a higher quality of care and safety became a top priority.   
While tough conversations about where a senior will reside so they can receive the best care are sometimes side-stepped by families until they're unavoidable, this renewed focus on staying healthy and safe has created the momentum to think proactively about aging loved ones.
An Aging Population
By 2025, the Census Bureau projects that the number of seniors is expected to surpass the number of children 13 and under for the first time. All of the nation's 74 million baby boomers will be 65 or older by 2030.
When assessing the best ways to provide care for the aging population, it's important to be aware that the landscape is changing quickly. Options like assisted living centers and skilled nursing facilities have adapted to the pandemic by upgrading their technology and infrastructure to accommodate telemedicine and to meet heightened cleaning protocols. Improvements such as extra ventilation, air purification systems and sanitization stations contribute to increased safety and reduced risk for seniors in institutional care.
Yet even as these facilities invest in safety improvements and work to provide a higher quality of life overall, a recent national survey from Capital Caring Health reported that 90% of Americans aged 50 and older expect to age in place. As the population ages, health care and homecare solutions will need to adapt to meet the growing demand of seniors looking to stay home in their twilight years.
Here are four key trends fueled by the pandemic around aging in place. Understanding them will help you reach this demographic effectively.
1. Seniors value their independence.
Seniors often still live where they raised their families. Home serves as a personal oasis, and the suggestion of leaving due to a serious illness or health care complication can create anxiety and stress. Being able to stay at home and function independently means preserving a level of dignity—and avoiding the feeling of becoming a burden on others. Adult children often prefer to keep their loved ones in their homes too, sidestepping the tough conversations, emotional arguments and high costs of finding an alternative living situation.
However, certain risks are much higher for seniors at home:
One out of every four older adults (65+) will fall each year
One out of every five falls causes a serious injury
More than 95% of hip fractures are caused by falling
Falls are the most common cause of traumatic brain injuries
The amount of risk highlights a growing need for accessible and affordable home upgrades to keep seniors safe. Solutions that help older adults maintain their independence are—and will continue to be—in high demand.
2. Home solutions can make all the difference.
The National Institute on Aging reports that 80% of falls occur in the bathroom, making improvements to this space the first line of defense for seniors and their loved ones. Solutions that help seniors and adult children identify high-risk areas—and provide guidance on how to address them affordably—can significantly reduce the chances of an injury while meeting the demand for adaptive home solutions.
For example:
Converting a conventional tub into a low-threshold or a walk-in tub can drastically reduce fall risk by removing the need to step over the tub.
Replacing loose throw rugs with flooring options decreases fall risks.
Installing grab bars in areas where loved ones commonly use furniture or other objects to brace themselves can provide needed support and stability.
Making solutions like stair lifts increasingly available and affordable can help maintain or return access to the whole home. Often, seniors will be confined to a single level of their home due to their inability to move up and down stairs easily.
3. Home modifications are valued investments.
While significant home modifications can cost anywhere from $10,000 to $100,000, emphasizing that these investments translate into higher home values can help rationalize the initial dollar amount. Offering different patterns, an array of styles and sleek finishes can help families feel like they're shopping for another home appliance rather than dealing with a life change. By steering towards options that don't look institutional, the home solutions industry can continue to position modifications as an investment—especially now, with home values rising—as much as for home safety. As the population keeps aging, the demand for modern modified homes that support independent living will rise, too.
4. Seniors want to be involved & in charge.
When advocating for a safer space, conversations proposing modifications can cause a lot of anxiety. Including seniors early on in conversations and empowering them to shape the outcomes can help sidestep the fear that stems from uncertainty. Education is a crucial step for seniors, caretakers and decision makers. If you include the people affected by these decisions from the start, you'll remove a major barrier to adoption.
When communicating with older adults, it may take a little extra time for the message to resonate. Repetition can be a helpful, too—and leaving time for longer calls with customer service reps can increase close rates. When putting together marketing and sales materials, relying on visuals rather than dense paragraphs of written descriptions helps communicate the value of features and their benefits faster. Lead with messages of kindness and with an awareness of a senior's desire to maintain independence.
If you prioritize the needs of seniors and their families and propose solutions that simplify the path to independence, you'll successfully reach more of this population.