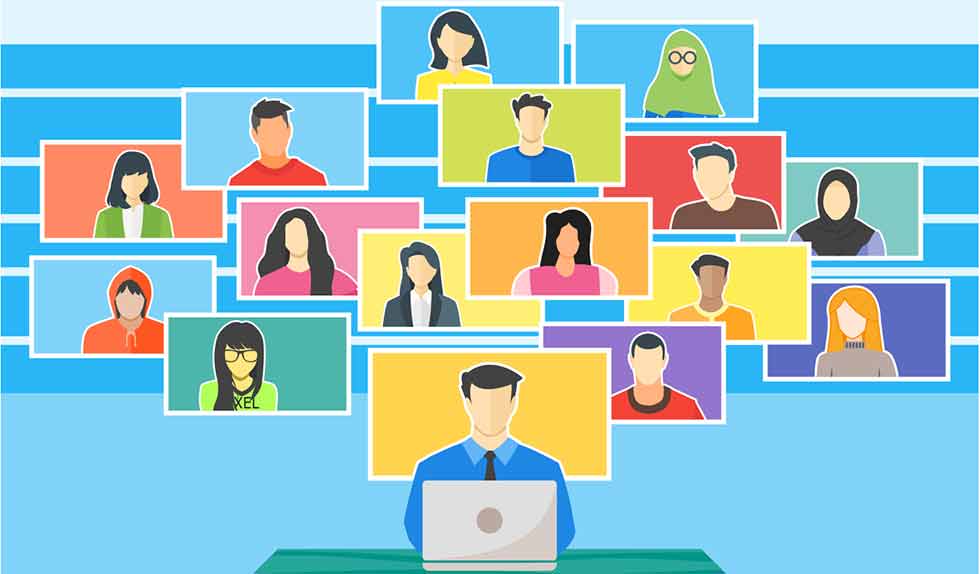 Finding the right tool for the job
Caregiver turnover presents a constant frustration for caregiving agencies. While down from an all-time high two years ago, the caregiver turnover rate still hovers around 64%, according to Home Care Pulse. Resulting chaos in rescheduling, the cost of recruiting and onboarding and frustrated clients can impede an owner's plans to launch or expand a caregiving business.   
Fortunately, software companies have taken note and are working to solve these problems in several parts of the employment life cycle. The goal is to find and identify the right caregivers in the beginning—and to help them stay on the job through smart assignments and skill development.
Tech in Recruiting
According to JobAlign's Megan Pulliam, the solution is about sourcing candidates based on the media they frequent and then communicating with them quickly and succinctly in their preferred format. Hint: It's not email! JobAlign's program uses algorithms to find the optimal advertising platform in a given geography and industry. While posting on Facebook may be the best option in an urban area, a position-specific platform such as mycnajobs.com may be the answer for more suburban regions.   
"Job posts can be expensive and time-consuming, so owners want to know that they are optimizing their spending by advertising in the media that potential caregivers are going to see," Pulliam said.
Once a candidate responds to an ad, the next hurdle is using the right mode of communication to keep a candidate interested. Let's face it: Email is too slow for the current generation. Texting is the key to engaging an applicant who is often applying for a number of jobs at a time. The employers who respond first will be best positioned to even interview the candidate. JobAlign includes a text messaging system with its service and encourages recruiters to respond within four hours.
"We know that recruiters of hourly workers are 75% more efficient when they respond to applicants within the first 24 hours. A text is the most likely way to get the attention of a recruit," Pulliam said.   
Identifying the Right Caregiver
New technologies are also addressing another recruiting challenge: finding true caregivers who have an affinity for the job and matching them with clients. Some—such as SENTIO and Plum—offer an array of personality and cognitive assessments for candidates.   
MiliMatch, the software startup in Austin, Texas, that I work for, has taken a different approach. We have a patented set of algorithms that process application responses to produce measures of the soft skills critical to caregiving. For caregiving, those skills include social intelligence, relationship-building, adaptability, motivation, self-control and compassion—all things that are typically discovered through months on the job. By identifying applicants endowed with caregiving skills, the software can help eliminate those candidates who have no propensity for caregiving so recruiters can focus on those who do.
"Caregiving is one of the most intimate jobs in the world, and we know that very few people truly have the capability to last in a caregiving role," said Eric Becker, MiliMatch's chief executive. "We are helping owners find a new way of sizing up candidates who may have no experience in caregiving, but who were truly to born to serve others."
In addition, the MiliMatch algorithms are also be used to assess the caregiving needs of individual clients, so that agencies can evaluate the potential assignments of caregivers to clients. After all, the relationships between caregivers and clients make a big difference on whether someone will stay in a role. As a result, MiliMatch clients typically see an improvement of 30% in their caregiver retention.
Technology in Training Helps Retention
Inadequate training ranks as another top reason employees leave an organization. Most people have an innate sense of their level of competence in a particular job and know when they are performing well—or aren't. Knowing how to perform high-quality work is a primary factor of staying in a job. Training technology is key.    
Unfortunately, this is where too many companies fall short. While a lot of caregiving businesses thoroughly document and publish their processes, that effort alone is not enough for new employees to own the work. Rather, to be effective, training needs to flex to individuals' learning styles.
Domain-U, a company deploying cognitive learning techniques in training, offers a solution to this challenge. As a content developer and technology platform manager, the company offers highly effective virtual training that adjusts to the learner's capacity to absorb information. Learners are constantly measured for attentiveness, comprehension and mastery. As a result, Domain-U can gauge progress by timing responses or intervening with a trainer when necessary to get the employee back on track. To immerse the learner into the content, Domain-U creates a highly simulated environment such as that of a home.
The result is the rapid development of intuition in the caregivers. Through the simulative learning of Domain-U, the caregivers can walk into a home having already experienced a number of scenarios that would normally give new caregivers pause. They can build the entire training curriculum for an organization and roll it out in a consistent, repeatable means with a professional feel. With modern technology, they can roll out the training in a matter of three weeks.
"A number of caregivers walk into client's homes without any real experience, so meaningful, engaging training is an absolute must," said John Hartigan, CEO of Domain-U. "At the same time, it's incredibly difficult for a caregiving agency to provide consistency across all employees, given demands of scheduling and availability. The key to this is meaningful content combined with the employee's full focus. The trend is moving away from focusing on volume of training material and to offering the personalized training experience. New training platforms like ours offer training that is highly focused on specific skill sets that a caregiver needs to master in order to perform their job well."
Conclusion
As the caregiving industry continues to grow and competition increases, using the right technologies could present a sizable advantage to savvy homecare agencies, who compete with all others in an area for the top candidates. And while technologies will never replace human caregivers, they can help make the job easier.