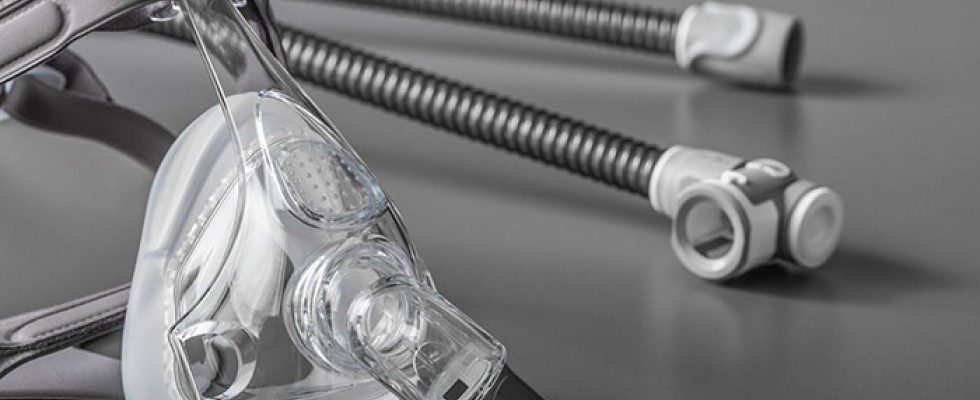 Connecting with patients creates better compliance & care
Every night, millions of people with sleep disorders struggle to get a good night's rest. One of the most prominent of these disorders is obstructive sleep apnea (OSA), which impacts one's ability to breathe. During the past two decades, the number of adults living with OSA has grown; 25 million people in the United States and an estimated 100 million around the world have obstructive sleep apnea.
Despite its prevalence, eight out of every 10 people with sleep apnea remain undiagnosed, which can lead to serious health issues, including high blood pressure, chronic heart failure, stroke and even death. With these health implications, it's critical that people with OSA get diagnosed, receive the proper course of treatment and stay compliant with therapy. Compliance, however, has not always been easy for patients. Some find it difficult to adjust to sleeping with their CPAP equipment, citing challenges with moving around in their sleep or with pressure on their noses and in their airways. These patients tend to abandon their therapy, leaving them susceptible to the serious health effects that come with not complying with treatment.
Fortunately, advancements in sleep technology are paving the way for new CPAP solutions to be more comfortable, personalized and cost effective. With the ability to personalize service for each patient, these connected care technologies help home medical equipment (HME) providers create better patient experiences and engagement, enhance patient care and improve staff experiences—all while reducing the per capita cost of health care by limiting wasted materials, energy, efforts, money and time. Today, many providers are turning to these solutions to help enhance CPAP therapy for OSA patients from initial diagnosis throughout the entire course of treatment at home.
Getting on the Right Path
Once a patient is diagnosed with OSA, personalized CPAP solutions can start to play a significant role in a patient's adherence to therapy. The selection of a properly fitting and comfortable mask is an incredibly important factor that strongly influences a person's experience, acceptance and long-term use of treatment. Over the years, advances in mask design, materials and construction have and continue to improve mask effectiveness and comfort.
The latest advancement in developing patient-centric CPAP masks is 3D scanning. This new solution offers a precise and personalized mask fitting experience to give providers data-driven guidance that will help support the right mask selection for their patients. Patients and physicians can sometimes find themselves dealing with trial and error as they seek the best sleep mask for a patient's specific needs. But with 3D scanning, providers can have the confidence that their mask recommendation is the best option for the patient's needs. By improving the patient experience and satisfaction with the appropriate mask, HME providers can guide patients on the right path to long-term therapy adherence.
Improving Long-term Adherence
Technology is not only helping patients in the beginning stages of their CPAP therapy, but also throughout their courses of treatment. In addition to patient-centric technologies that help providers set patients up with personalized care at the time of diagnosis, connected care technologies are helping patients and providers support adherence over time. An increasing number of HME providers are adopting seamless, connected technology that brings them one step closer to improving long-term CPAP adherence: remote monitoring, therapy adjustments and motivational support.
Before connected care, HME providers had limited ability to remotely know how a patient was responding to therapy, if they were using it as prescribed or if something in their environment had changed. This lack of information created inefficiencies and barriers for providers and resulted in patients returning to the hospital time after time. The emergence of connected care solutions started to limit these inefficiencies and readmissions by allowing providers to monitor patients' conditions outside of the doctor's office or hospital and understand if they were properly adapting to their CPAP therapy at home.
Today, remote patient management solutions allow providers, physicians and payers alike to review patient data through one unified platform, making it easier to make fast, informed clinical decisions for more personalized patient care. This allows providers to focus on the patients who require immediate attention and to troubleshoot issues early on to help increase CPAP therapy compliance and reduce the risk of a user being readmitted into the hospital.
A simple but powerful example of this is a tool that can monitor the use patterns of a sleep apnea patient as they adapt to CPAP therapy. Knowing these nuanced patterns enables better identification of those patients who will most benefit from intervention. This monitoring tool allows HME providers to focus their efforts on patients who will benefit from service, while minimizing unnecessary calls to compliant patients. It leverages a combination of technology and human capital expertise to ensure the best patient experience and care.
Connected care technologies not only allow effective clinician interaction and monitoring but also offer therapy adjustment and patient management or engagement services, which can help motivate patients to stick with their CPAP treatment regimens within the comfort of their own homes. With these insights, patients can track their progress or set reminders to take action, and even receive motivational messages from their physicians. This helps ensure they stay on track and get the most benefit out of their CPAP therapy while on their own.
The Evolution of Therapy Through Technology
As the homecare industry shifts toward a value-based care model with a focus on improving patient adherence, providers are waking up to the fact that technology is an important part of the solution to many of the industry's challenges. With the adoption of patient-centric and connected care technologies, providers now have the capability to deliver more effective CPAP therapy management for patients with sleep apnea from the moment they are diagnosed—and through their entire course of treatment. As CPAP technology continues to advance, the industry must make sure connected care and personalized medicine are integrated to provide both providers and patients the best possible solutions for the best possible outcomes.