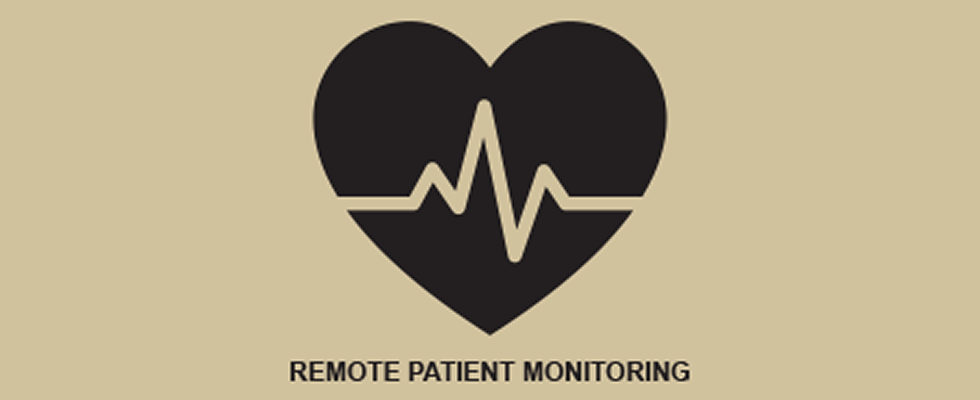 Market-leading products for your business
Telemedicine Solution
HNC VIRTUAL SOLUTIONS
HNC Virtual Solutions offers a full assortment of turnkey, HIPAA-compliant telehealth solutions covering remote patient monitoring, encrypted video and direct-to-consumer applications covering urgent care, second opinion and follow-up visits virtually over mobile devices. HNC is creating a sharing framework that will give a radiologist the ability to share digital imaging and communications in medicine images using any web-enabled device. This means follow-up consultations to discuss recent imaging may be performed through a mobile phone. Visit hncvirtualsolutions.com.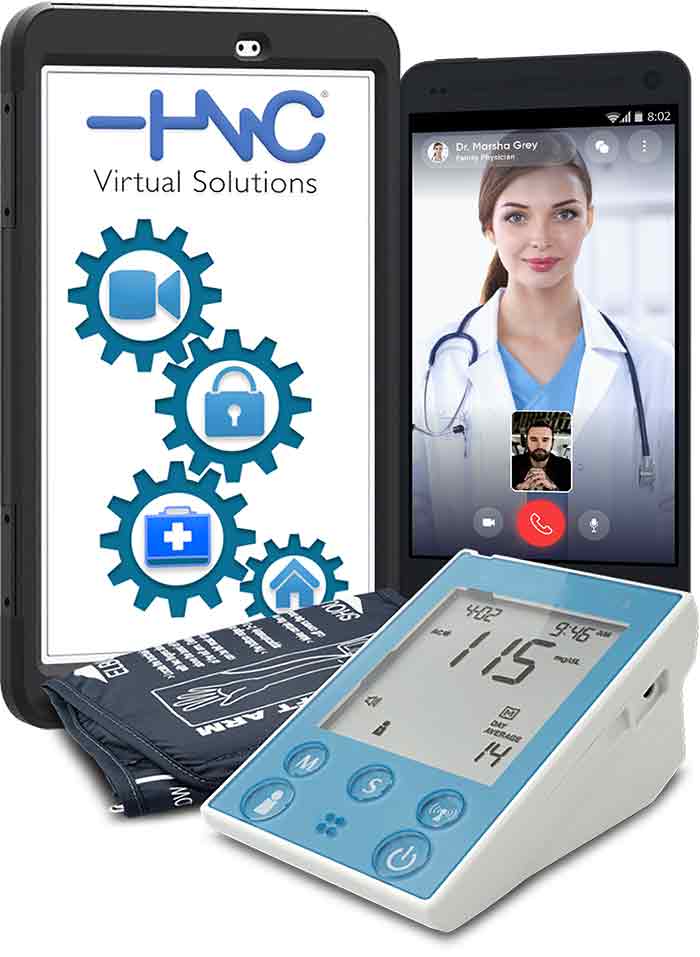 LifeStream
RESIDEO LIFE CARE SOLUTIONS
LifeStream's remote patient monitoring solution is supported by value-added services, including 24/7 service, training and consultative services. The LifeStream web platform allows clinicians to remotely monitor vitals, triage patients, assign educational videos and questionnaires, report data and initiate video visits. Patients check their health with Bluetooth peripherals connected to the clinically-validated Genesis Touch health monitor, watch video education or participate in video visits. Visit lifecaresolutions.resideo.com.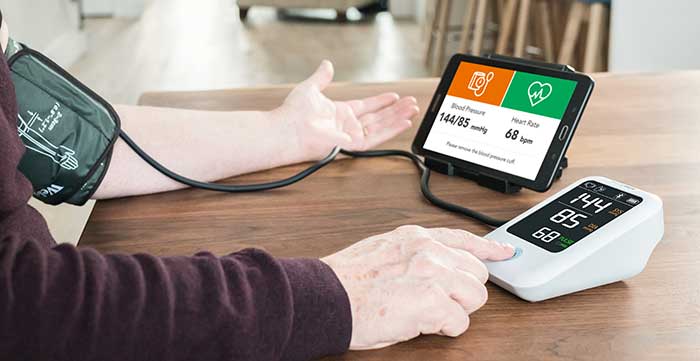 Current Health
CURRENT HEALTH
Current Health is a Food and Drug Administration-cleared remote patient monitoring platform. The platform helps home health agencies reduce readmissions and identify at-risk patients earlier. To power the analytics platform, the company developed an accurate FDA-cleared all-in-one and wireless wearable. The platform brings the patient and their care team together through video visits to allow earlier intervention. Visit currenthealth.com.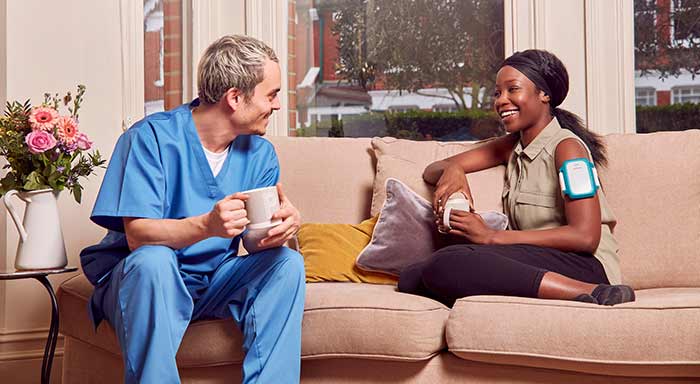 Communication Platform
SYNZI 
Synzi helps home health organizations better manage and engage patients throughout the episode of care. Synzi's communication platform enables home health agencies to use HIPAA-compliant messaging and video to provide patient-centric, cost-contained care. Administrators benefit from an updated dashboard, reporting components and advanced security permissions. Staff can communicate with patients and colleagues bidirectionally via email, text, SMS, secure messaging and video. Providers can enroll patients in communication programs based on their conditions and risk of readmission. Patients and family caregivers can reach out to their home health team members on-demand with questions or needs. Visit synzi.com.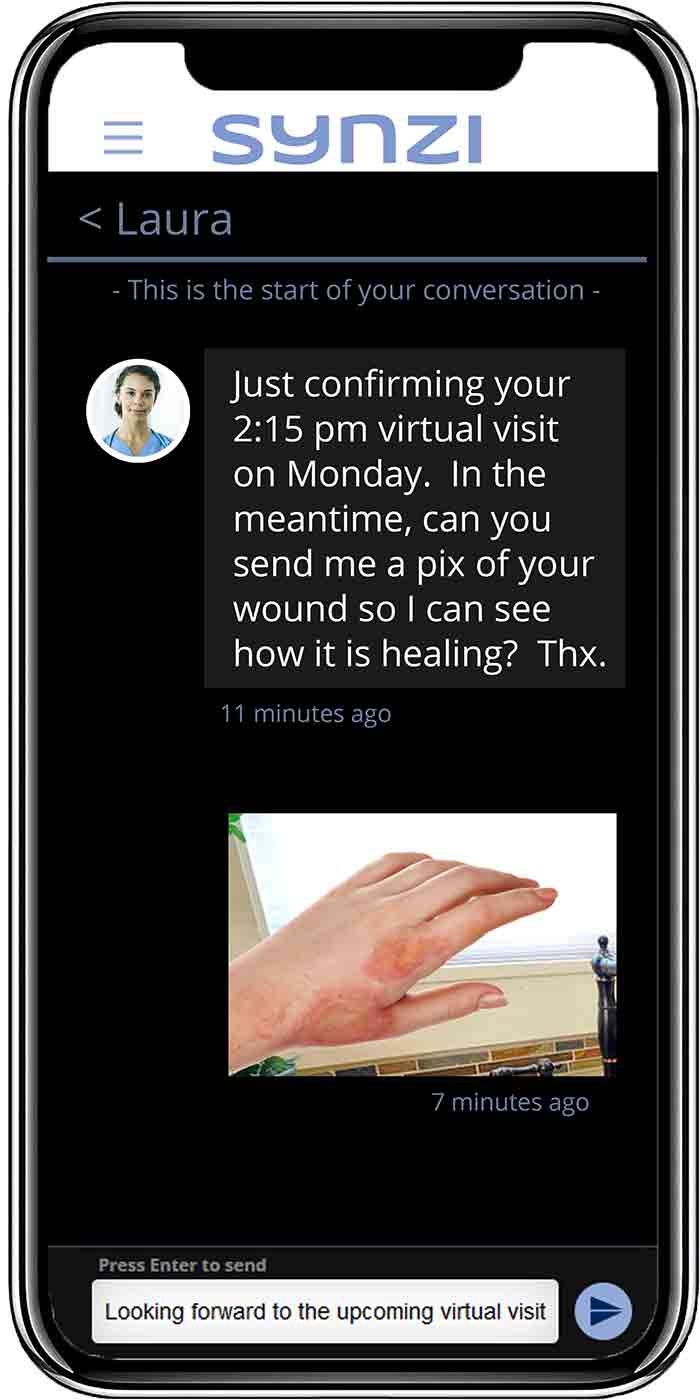 Philips Cares
PHILIPS LIFELINE
Philips Cares is the next big solution in care collaboration, ensuring seniors have access to the right care at the right time. Through a single integrated mobile or web application, Philips Cares enables caregivers to form and activate care circles of friends and family, access meaningful insights into a loved one's well-being, receive real-time notifications about care, and manage their Philips Lifeline personal alert service. With the Philips Cares digital experience, the entire care circle can be exposed, organized and connected to Philips' rich care network to support those on the aging journey. Visit lifeline.philips.com.