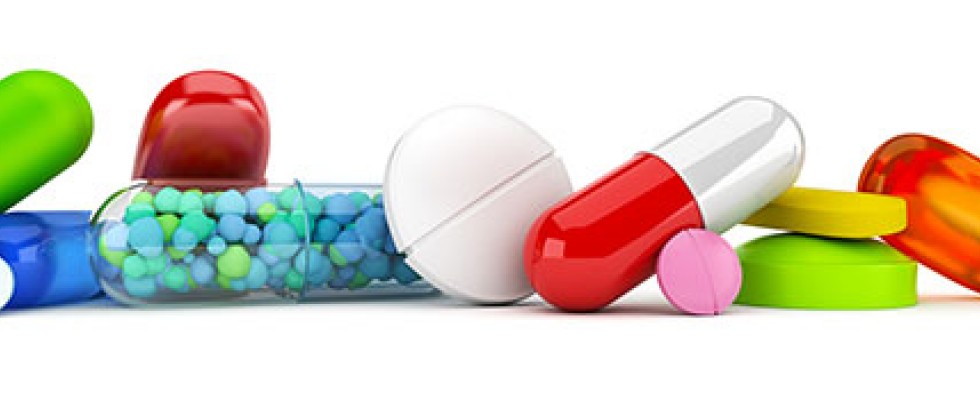 6 strategies for keeping drugs in the right hands—plus ways to spot problems
Medical services being provided in the home is a major component of health care in the United States, and the home setting is fast becoming the preferred site of care for many patients. The home environment, however, may be especially susceptible to the risk of medication diversions—that is, when controlled substances prescribed to a patient are taken and/or used by someone else—because medications aren't as controlled as they are in an inpatient setting.
Home health and hospice providers have struggled to effectively identify and care for patients with a history of addiction or substance misuse, and anecdotal evidence suggests that medications are indeed being diverted from some homecare patients. Medications being diverted from hospice patients is especially concerning, as this can increase suffering and pain in the vulnerable time near the end of life.
There are several evidence-informed strategies for preventing medication diversion and misuse in the home. These strategies are a modified version of practice recommendations developed for hospice and community-based palliative care providers.
1. Proactively educate patients & families.
Patients and informal caregivers should be taught about the safe and effective use of medications, including: instructions on proper dosing and administration; limiting the medication source to one prescribing entity or practice; the potential side effects of medications and how to respond if side effects occur; safe storage; who to contact with questions; and medication monitoring.
2. Evaluate for diversion risks.
Clinical staff should routinely screen for risks in the home. This includes assessing the patient—as well as other residents and frequent visitors—for past substance misuse or addiction. Clinicians may want to consider existing tools like the Opioid Risk Tool, the Addiction Behaviors Checklist or the Prescription Drug Use Questionnaire, or the CAGE-AID.
Clinical staff should avoid vague or stigmatizing language when assessing for a history of a substance abuse disorder or medication misuse. Additionally, clinical communication should attempt to normalize the topic, suspend judgment and allay potential discomfort with the subject. This could be done by reassuring patients and their families that such questions are asked of all patients and households as part of a comprehensive approach to ensuring medication safety.
Evaluating diversion risk may also include a comprehensive safety assessment. Safety should be an ongoing component of routine visit assessments and considered during case management meetings. Safety should be reassessed after every safety or security event, significant change in a patient's condition, noteworthy change in family dynamics, and/or change in patient location. Consider using the Rapid Assessment Tool (published by Walter Brennan in 2010) to facilitate the safety assessment.
3. Monitor medications in the home.
Routine pill counts and vigilant medication tracking can help prevent diversion and highlight when it is occurring. Clinical staff should routinely conduct medication counts during home visits. Patients and family caregivers can assist with this by completing a medication log. Such documentation also facilitates adherence to the medication regimen and evaluations of treatment efficacy.
4. Participate in a prescription drug monitoring program.
Prescription drug monitoring programs (PDMPs) are electronic databases that allow for tracking controlled substance prescriptions within a given area. All 50 states have functioning PDMPs. Participating in a PDMP can alert providers of potential indicators of diversion. For example, PDMP data can provide home health agencies timely information about unusual prescribing practices or patient behaviors (e.g., doctor shopping).
5. Screen staff members.
Although clinical staff are responsible for only a minority of confirmed medication diversions in homecare, good hiring practices, a workplace culture emphasizing safety and thorough incident management can help homecare providers minimize diversion risks. For example, many agencies require clinical job candidates to complete a urine drug screen before employment. Additionally, if a staff member appears sedated while on the job or exhibits aberrant behavior such as slurred speech, supervisors can ask the employee to take a drug screen.
6. Provide specialized staff training on risk mitigation.
Staff should be thoroughly trained in risk diversion techniques. This may include appropriate ways to educate patients and families, evaluating the home environment, medication monitoring, securing medications (i.e., using lockboxes), identifying family members who may be potential medication diverters, and identifying responsible family members.
If Concerns Emerge
When inappropriate behavior is identified or suspected, providers should discuss concerns about addiction, diversion or missing medication with the family. Clearly define expectations for the responsible management and tracking of medication and provide consequences for future inappropriate behavior, including inpatient transfer or discharge from service.
For these meetings, providers may benefit from using a version of the five-step BUILD model used in hospice communications:
Build trust and establish boundaries;
Understand the patient/family situation, needs and concerns;
Inform the patient/family about expectations for care and the consequences of violating boundaries;
Listen to the patient/family goals and expectations; and
Develop a formal collaborative treatment agreement and add to the plan of care.
If diversion is suspected or medications have gone missing, consider initiating a treatment agreement (sometimes called a family contract). The agreement should include expectations, allowances for close medication monitoring, and consequences for violations, including the use of alternative therapies, inpatient admission, or possibly discharge as a final resort. Some homecare providers initiate universal agreements at enrollment to clarify expectations about medication safety.
Efforts to prevent medication diversion should not impede access to effective treatments or supportive care. It is critical that homecare providers ensure patients have access to needed treatments. Even patients with a past history of substance use disorder or medication misuse—or who have family members with that history—have a right to high-quality medical care.
While red flags may be alarming, they don't necessarily mean diversion is occurring; some suspected diversion incidents are actually due to spills, medication misuse, forgetfulness or other reasons. Confirming the diversion after a red flag is necessary to weed out other causes.
In many instances, the diversion of medication was confirmed by drug screening, confronting the family after a red flag or a family member reporting a diversion. Overwhelmingly, the culprits of medication diversion were family members, whether they were primary family caregivers or other family members living in or visiting the house.
Medication diversion is also a serious concern after the death of a patient. Agency policies and state laws may vary on what happens to medications after death. In some cases, hospice staff asked for the patient's medications—but the deceased patient's family members refused. The study results indicated that more than 30% of unused opioid medications are left in a patient's home after their death. In October 2018, the SUPPORT for Patients and Communities Act was ratified, allowing hospice staff to dispose of these controlled medications.
---
Red Flags to Watch
The University School of Maryland School of Social Work conducted a nationwide survey in which representatives from 371 hospice agencies provided information about their experiences with medication diversion. While medication diversion occurred only in a minority of cases, hospice agencies indicated several red flags when a case of medication diversion was identified. Nine specific red flags were:
Reluctance to allow medication monitoring
History of substance use disorder of someone in the home
Family members appearing to be under the influence
Frequent refills/quick "as needed" (PRN) use
Family discord
Conflicting accounts related to medications
Medications disappearing
Higher medication doses insisted upon
A reluctance to dispose of medications after a patient death