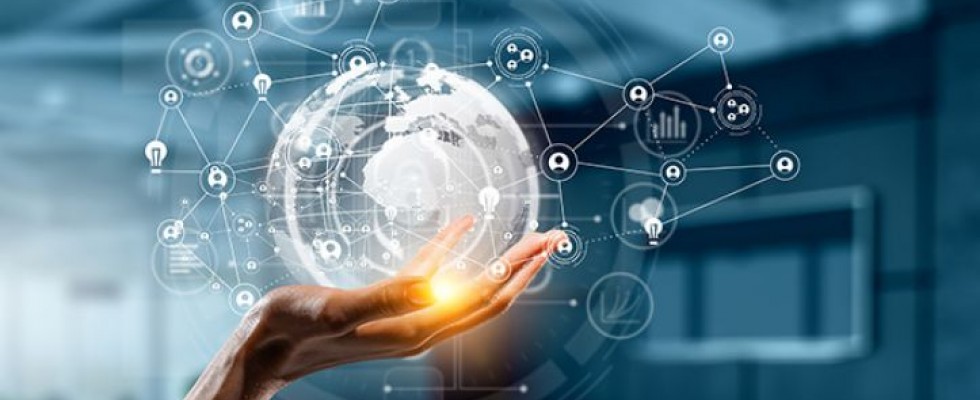 In patient-centered homecare systems, creating seamless communication begins with the business case
Wednesday, October 10, 2018
For more than a decade, "interoperability" has been one of the key criteria in health care reform initiatives. It is also a term that has come to feel ubiquitous to professionals in the health care space, used to describe everything from machine-to-machine data exchange to data integrity across platforms to the ability for nurse practitioners to interpret data.
From a definitional standpoint, it is actually all of those: The Healthcare Information and Management Systems Society (HIMSS) describes interoperability as "the ability of different information technology systems and software applications to communicate, exchange data and use the information that has been exchanged. Data exchange schema and standards should permit data to be shared across clinician, lab, hospital, pharmacy and patient regardless of the application or application vendor."
The Challenges of Interoperability
In health care, interoperability refers to the technical capability to enable the fluid exchange of patient data. An interoperable system allows a patient's information to move easily (and securely) from the point of care—such as a hospital bed, doctor's office or someone's home—to wherever it is needed, from a clinical decision-making app or electronic health record to an analytics engine.
Unfortunately, health care does not have an agreed-upon architecture for connecting the technologies and applications used across the continuum of care. This leaves the majority of medical devices, electronic health records and other technology systems unable to easily exchange information at an affordable cost.
Home health agencies end up spending precious time and money setting up each technology in a different way, instead of being able to rely on a consistent means for connectivity, and may need to invest in separate "middleware" systems to pull together the disparate pieces.
Interoperability: Lean In
For home health agencies and other health care providers, interoperability represents the framework for creating the right infrastructure across the care continuum—from hospital discharge to remote patient monitoring (RPM) in the home. Properly planning the technology integration from the business case stage provides the following benefits:
Comprehensive patient support: Interoperability enables clinicians and staff to have a comprehensive understanding of individual patient case studies, incorporating patient profiles and the data analytics to allow providers to view not just which health conditions a patient is facing, but how their health has changed over time. With access to these insights, providers can develop targeted care strategies and make recommendations for preventive care.
 
Access to care: Enabling patients to have convenient access to health care providers and health information is critical for long-term planning. Through access points, patients can view their appointment schedules, read care recommendations from clinicians, and access medical histories. In addition, telehealth applications further extend the reach of care: Video conferencing, streaming technology and educational tools make it possible for home health providers to reach patients in rural or isolated communities.
 
Streamlines operations: Interoperability brings together disparate systems, streamlines workflows, reduces costs and improves the efficiency of care. When all systems work in tandem, staff and clinicians spend less time searching for the right data and more time developing care strategies. Technology integration also supports homecare agencies for joining accountable care organizations (ACOs), enabling the easy exchange of data and empowering agencies to become key players in the modern health care landscape.
 
Integration: A Step-by-Step Guide
Successful integration with a variety of platforms, such as emergency response central stations, contact centers, clinical dashboards, electronic health records (EHR), multiple medical devices, and even Amazon's Alexa-enabled platforms, helps support the goals of interoperability.
The following process is recommended early in the sales process with a new health care provider, and prior to implementing a new telehealth or RPM program:
The business case and commitment: For any new program, buy-in across the organization is paramount for achieving success. Create and establish a process for sharing information throughout the organization. This may involve a meeting with executive management in the early stages to ensure that project champions have all the information they need to identify the right resources to support project implementation.
 
Project managers: Establishing a single, designated responsible party on each side is essential to success—as with the above point, this person can continue to share updates across the organization to ensure expectations are being met. Also identify a backup project manager. Employees can come and go quickly. Avoiding a single point of failure for a multimonth project helps to ensure success.
 
Detailed discovery: The initial planning stages should engage an experienced facilitator to help uncover use cases and business logic. In this stage, additional resources may be necessary to support the system being built, such as incorporating a clinical call center, which requires an additional layer of technology integration.
 
Objectives: Following the initial planning and discovery stages, articulating integration objectives into a development agreement will provide the initial framework for the development process. Include key objectives such as EHR integration, medication adherence and activity tracking functionality and enhancements, such as self-monitoring. (One example is monitoring activity level as part of a connected platform backed with telemedicine.)
 
API development: If an application programming interface (API) already exists, this part of the process can be omitted, however experience shows that often one side will be designated to lead API development as part of the integration process.
 
Test plan development: This is a critical step that is frequently overlooked. If the parties document the testing in advance, there can be no ambiguity on project expectations.
 
Development: With the proper planning in place, the actual execution will go smoothly.
 
Verification and validation: In this stage, work with partners to verify the solution against the test plan. This stage typically yields refinement to the initial project scope or can identify additional areas for project expansion, such as incorporating additional data points, devices or support.
 
Maintenance: The parties must agree to incorporate the test plans into the normal release processes to ensure subsequent releases do not compromise the initial technology integration.
With systems that communicate information to each other in real time, home health agencies can easily see a thorough history of what a patient has experienced at every step of his or her treatment.
When data is able to follow patients from hospital to home, providers are better able to improve care plans, track outcomes and take guessing out of the equation. These support the idea that pre-planning for an interoperable system from the beginning is the way to ensure optimal results.