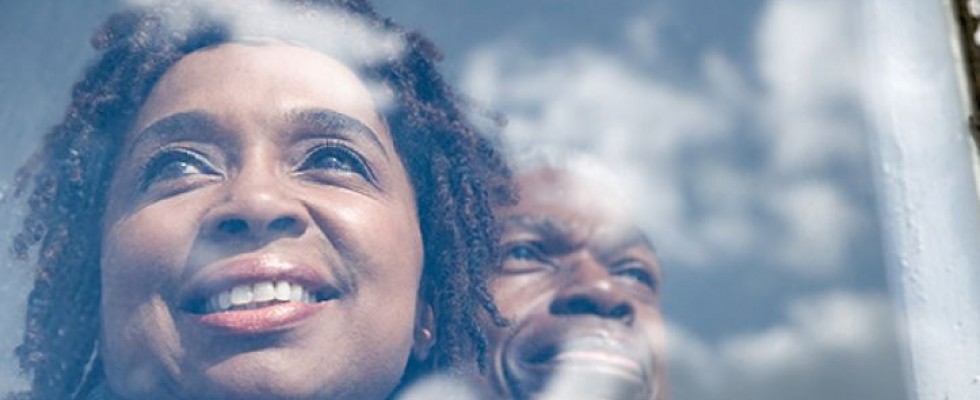 Is new technology for older adults fact or science fiction?
Wednesday, October 3, 2018
Older adults want to stay and age successfully at home. Many new technologies are demonstrating promising results and improving the ability of aging adults to reach this goal.
Some of the tools have been available for a few years but are now being perfected and refined through artificial intelligence and machine learning. Others are just now coming to market and offering new possibilities for older adults and the families and care providers who help them. But how close are we to seeing these technologies make a real difference in the lives of real people?
Challenges for Technology to Help Adults Age at Home
Staying at home requires people to be able to perform what is referred to as instrumental and basic activities of daily living. Instrumental activities of daily living (IADLs) include tasks that allow one to live independently in the community, such as cleaning, doing the laundry, shopping, paying the bills, and taking prescription medications as prescribed. To stay healthy, people also need to be able to do basic activities of daily living (ADLs), which include tasks such as eating, bathing, getting dressed and walking.
Technology can help older adults manage IADLs and ADLs. The tools range from complex activity-sensor networks that detect changes in behavior and activity, to voice-controlled digital assistants like Amazon's Alexa or Apple's Siri. Caregiving robots, medication reminder systems, and many others are now increasingly available and accessible to many aging Americans.
Assistive Technologies for Aging in Place
Communication technologies can help older adults stay at home longer—and even age at home without having to move to a care facility. The technology helps people stay healthy, may improve health outcomes, and can give peace of mind to the children who check in with their loved ones remotely.
Tools such as personal emergency response systems (PERS), voice-activated digital assistants and videoconferencing technologies are relatively easy to install and use. They create a safety and support network for older adults to stay connected with caregivers in their community and family members. The IADLs can be supported through tools such a shopping services that can be contracted with remotely and online, cleaning devices that can help keep the floors clean, and online banking to save a trip.
Technology can also help with other IADLs such as using the phone through voice-activated commands, and safe food storage and preparation with kitchen appliances that can be monitored and remotely managed when needed. Even laundry services can be remotely managed with pickup and delivery services scheduled through a safely screened provider.
Robots can support aging adult ambulation through safe physical movement. These robots can help ADLs with mobility devices to help people safely move around the house and make sure they continue to exercise and remain mobile.
To help with medical and health related issues, technology can provide medication reminders, activity monitors, remote patient monitoring programs and fall detection.
Challenges with Currently Available Technology
Technology, of course, is not perfect. There are many limits and challenges as we enter the new age of robots, e-assistance and online concierge services. Although we enjoy thinking about the endless possibilities brought about by these new tools, we also need to address and resolve the challenges that stand in the way of adoption, including ease of use, management of multiple systems and privacy concerns.
Personal emergency response systems (PERS) and remote patient monitoring (RPM) are examples of where technology can improve. Those who have used PERS are aware that they can have issues with range, charging and form factor. Payment for PERS is limited and variable; while PERS is covered by many state Medicaid programs, it is still not covered by Medicare.
RPM has been shown to be helpful for some patients with chronic illnesses such as heart failure, diabetes and depression. However, it can have repetitious questions for the user and is expensive. And while, RPM has gained some insurance coverage, implementing it is not happening uniformly throughout the health care system.
Current technology can also be limited by the aging adult's personal circumstances, as well as the health condition or conditions being managed. Aspects such as age, evaluation of social determinants of health, local community services and the ability to manage basic challenges related to the use of the new technology can also limit the adoption and use of technology.
Big Brother vs. Guardian Angel
Additionally, there are privacy and security concerns around PERS platforms. Given the current environment where privacy and personal information collected in large data sets has been compromised, people are rightfully questioning who is going to have access to the activity reports generated by the new tools, and what's being done to protect the information from hackers and other potential threats.
Logistical questions must also be addressed by family and community caregivers using PERS. This includes understanding who will be available to respond when alerts are generated; how to communicate the alert's urgency and real-time response protocol; and establishing and managing a safety net to make sure no event falls through the cracks.
For health care providers, the new technology needs to be accompanied by information that is relevant to them, to make sure they have a clear understanding of how to prescribe these technologies. This includes addressing questions about who can benefit from PERS, and how to advise aging adults and their families about how the systems work.
Because RPM technology is not widely used, it's unclear whether physicians know how to order and manage the tools and supporting platforms. This includes the management of RPM systems that people can also use to ask questions about their health and that can help care providers monitor and track vital signs and other health-related information from patients every day.
Importantly, as more health care professionals adopt personal mobile devices and other tools to communicate and collaborate with patients and family caregivers, it is important that the use of technology remains HIPAA compliant.
The Future for Aging Adults
There is no question that available technology is helping adults age in place. The future, however, is even more exciting as technology continues to develop and improve and the significant potential of what it can deliver continues to grow exponentially. For its potential to come to fruition, there are four concerns to address:
Value measure: Increased adoption will come when payers, health care providers and patients realize the value of technology to both improve health outcomes and reduce health care related costs.
 
Ease of use: Developers need to understand the importance of placing patients at the center of care; the easier it is for patients to incorporate the new technology into their daily activities, the faster the pace of adoption.
 
Privacy and security: Addressing these concerns early will avoid a Cambridge Analytica-like scandal for the health care industry and calm big brother fears among early adopters.
 
Affordability: Managing the costs related to the new technology will impact accessibility and use. Making sure payers and patients alike understand the value of the tools will support insurance and individual responsibility coverage conversations.
 
As our society continues to age and more older adults want to age at home and need help to do so, these issues will only become more pressing. Working to solve problems for them now will help all of us—older adults and caregivers, and those who will become older adults and caregivers.