Change in pay structure is a step in the right direction
Growing up in Greenwood, Mississippi, Cathy Carver mapped out her career in physical therapy at a young age. First, it was already in her genes. Her father, Bill, was a hospital administrator who encouraged her to volunteer at Greenwood Leflore Hospital while her brother, Robert, is now an occupational therapist in North Carolina. But when Carver suffered a knee injury while playing basketball in high school, that was the defining moment that would also lead her to a career in patient advocacy.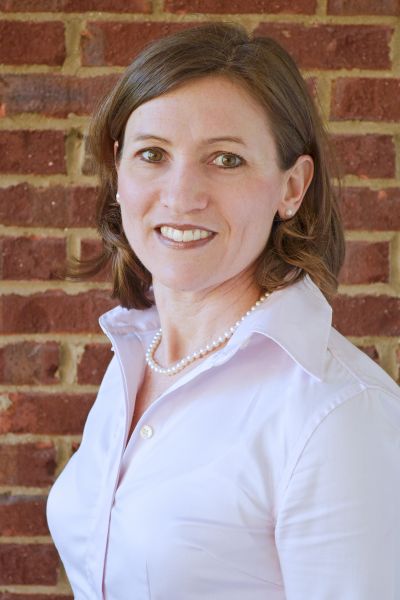 Cathy Carver
"I had to go through physical therapy for a year, and I got a taste for what it was like to have to go through something like that," Carver said.
Convinced at first that she wanted to work with athletes, Carver majored in physical therapy at the University of Mississippi in Jackson. It was an internship in adult neurology rehab at Vanderbilt Stallworth that triggered a different direction.
"These were normal, everyday people who had had life happen to them—car wrecks, strokes, traumatic injuries, all kinds of diseases," Carver said. "I thought, now here is an area where I can really make a difference."
Carver went on to earn a master's degree in adult neurology. At Spain Rehab Center in Birmingham, Alabama, since 2005, Carver has made a name for herself as a fervent advocate for improving the lives of wheelchair-bound patients. She serves as an executive board member on the Clinician Task Force, a nonprofit coalition of approximately 50 wheeled mobility specialists who advocate for changes in public policy that help patients with mobility issues, as well as their caregivers having access to better resources that help them live more independently.
"The hardest part is educating Medicare patients on the importance of pushing for these changes," Carver said. "The challenge is to teach them and their caregivers how to advocate for themselves. Many of them think, 'How can I wrap my head around calling my congressman?'" Carver gives patients and their caregivers the information they need to advocate for changes.
As a certified assistive technology practitioner, Carver stresses the importance of patients having access to the right tools, which include wheelchair seating, environmental control (having a way to turn on lights and the TV, manage heating and air) and augmentive communication, which gives patients the ability to speak into a computer in order to type a paper or send messages. Carver said the biggest change she would like to see is the elimination of competitive bidding, which she believes hinders patients from getting the best quality equipment that they need.
"It took patient choice away," Carver said. "People who were diagnosed with a certain condition were getting the wrong type of wheelchair, and by the time they realized it, they had to wait five more years to get another one."
The change in pay structure, set to begin in January 2019, is a step in the right direction, Carver said. "It should help people get services not covered by Medicare, like a seat elevator or power standing feature."
Carver also teaches seating and wheelchair courses, is training other therapists to identify the people who need them, and is advocating for home health therapy benefits, which Alabama Medicaid does not currently cover.
"We see 400 to 500 patients a year, and many of them come from rural areas," she said. "I've been offering to help Alabama Medicaid in establishing home health care."
There's more. Through her new Come Roll with Me project, Carver travels to local libraries with home-schooled children and their parents and gives them the chance to navigate the building in a wheelchair. After just a year, six Medicaid wheelchairs were donated to the program, and four graduate students now attend the program with her.
"I'm increasing awareness so people can respect what they go through," Carver said. "It makes them think, what if this were us? It gets personal then, and I think that's what bridges the gap. People matter, and they're important," Carver said. "If they're provided the right resources and equipment, they can do amazing things."