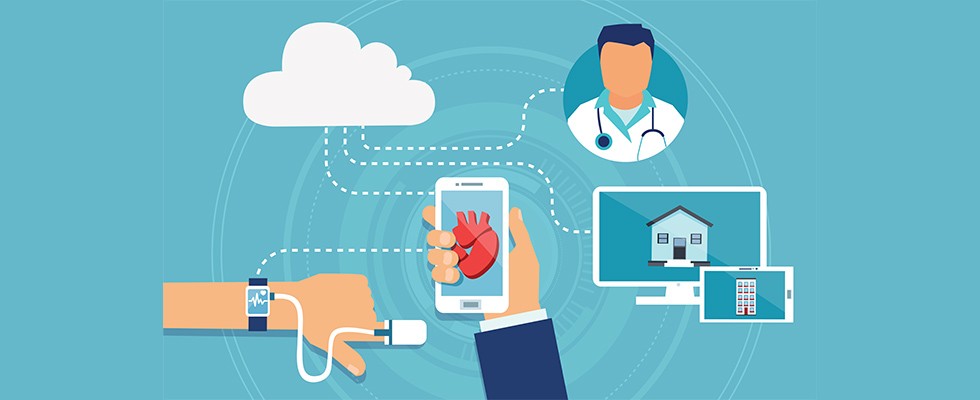 Why digital health will be a game changer for homecare
Tuesday, November 1, 2022
Health care is lagging behind other industries in its ability to offer patients self-service and mobile-first connectivity to their care providers. Traditionally, receiving health care involved making an appointment, driving to the doctor's office, sitting in a waiting room and then finally seeing the doctor for a few minutes. This model is no longer feasible or desirable for many. Major changes are required to provide more convenient care, patient support and streamlined delivery of supplies to patients.
Digital health is revolutionizing health care and making it possible for more people to receive care from the comfort of home. This is particularly important as the population ages and the need for homecare services increases.
Innovative self-service health care solutions benefit both patients and providers. Patients benefit from these advancements by having fewer phone calls and office visits, easier appointment scheduling and instant access to information about their care. In addition, patients can communicate with their care team more quickly and efficiently, as well as pay bills online.
Digital health technology makes health care more convenient and accessible than ever before. Innovative touchless care options, such as secure messaging, video chat, app-less signatures, digital education, and virtual screenings and assessments allow patients to consult with their full care teams from their homes. These tools allow providers to deliver care safely, increase patient engagement and improve operational efficiency to do more with less staff. The digital health revolution is making homecare more convenient, affordable and accessible than ever and strengthening
the communication between patients and caregivers.
The Journey
I've always had a keen interest in how technology is changing the way we live and work. However, I only realized its expanded potential when I witnessed firsthand how digital health could impact the delivery of care. During my career as a home infusion nurse, I experienced how inefficient communication methods and paperwork were taking the focus away from where it was most needed—the patient.
The final straw for me came with one patient named John. John couldn't get the support he needed after dialing a call center multiple times when his infusion pump alarm was sounding all night. He ended up unplugging the device, which was dangerous because the infused medication was treating a serious infection.
I knew that if I wanted to see change, I needed to become a different kind of nurse. I was inspired to develop technology that offers remote patient support in the home—providing seamless, real-time communication and connecting patients with their care teams.
In 2016, when my co-founder, Shahid Shah, and I first started working together, the need for digital health technology wasn't yet recognized. However, we believed in its importance and placed it as the cornerstone of what we were trying to do. During the following years, the need for new health technologies grew exponentially.
The company we created has built technology that connects patients, care providers and care coordinators to improve communication, coordination and outcomes. These advances allow providers to deliver care safely and improve the efficiency of their operations with less staff and more patient engagement.
The Challenges
Despite its benefits, implementing virtual health technology poses many challenges, including getting health care providers on board. Worsening clinician shortages are placing additional demands on current staff. Learning new and complex digital tools can be daunting. Taking administrative tasks off the shoulders of clinicians is essential.
The upside is that digital health solutions can help with staff onboarding and reduce clinician burnout. Whether for patients or clinicians, this technology provides preferred and more efficient tools and methods for communication. Additionally, virtual care and remote support have been shown to be more convenient with no decrease in compassion from clinicians.
The Future
Digital health is a game changer for the delivery of care. The ability to provide care remotely is a major benefit for patients and caregivers alike and that care can be as high quality as in-person visits. Reliable communication and effective care coordination are vital for home-based care, hospice and palliative care. At the most difficult times for patients and their loved ones, efforts to streamline care and communication while minimizing inconvenience or inefficiencies are critical. Errors can be reduced with virtual patient care technology by having the entire care team connected to one another rather than looking in multiple systems to find information about the patient. These are simple things that yield major benefits for patients and their families.
Digital health technology is changing the way we view health care. It is making it more convenient, accessible and affordable. And it is improving the quality of care for everyone involved. The amount of progress in this space has been exponential. Looking forward, the excitement about what comes next, what it looks like and how it can help patients, is even greater.
Digital health technology offers so many advantages for patients, from increased access to care, to improved outcomes. It's also more convenient, which is a huge selling point in our fast-paced world. But overall, the use of this technology is a huge step forward for health care. And I'm thrilled to be a part of it.