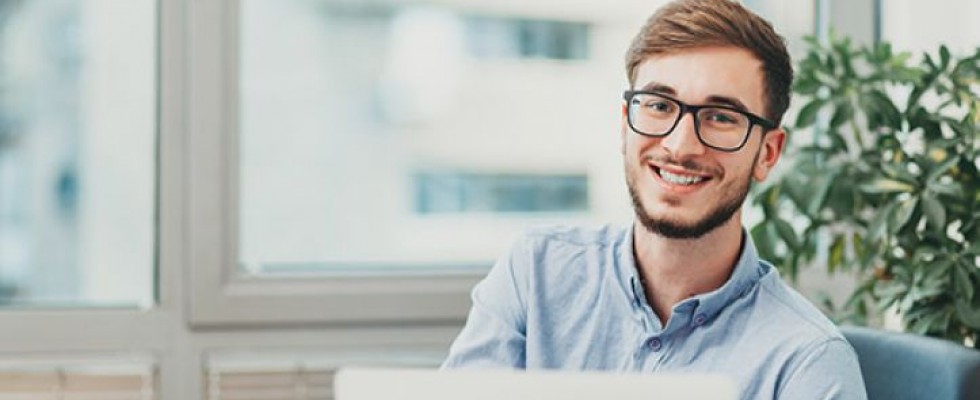 Marketing basics for the busy HME Provider
Friday, November 2nd, 2018
As our population ages, the need for home medical equipment services will grow. Providers need to rethink their sales and marketing approach to stand out from the crowd.
1. Know which referral sources bring the most value. Leverage information from your electronic health record system, along with historical information from call notes and account activity to identify which referral sources bring the greatest revenue realization. Use this information to recalibrate your sales tactics to ensure your team is focusing efforts on the highest-value opportunities. Third-party vendors can provide tools and services to validate your information for greater insight.
2. Refine your messaging. Review how your sales team positions your products and services. Identify inconsistencies between reps and statements that are incomplete or inaccurate. Develop a positioning statement that highlights your business's differentiators—those things you offer or do better than most. Create a three to four sentence elevator pitch that your reps can use to gain a prospect's interest. Having a unified message between staff and marketing channels helps strengthen your market presence and positions you in the best way possible with potential referral sources.
3. Pay attention to sales activities. Monitoring each sales rep's activity on a regular basis can help identify process breakdowns. Which accounts are they spending most of their efforts on? Are those accounts the ones with the most revenue potential? Do they have a consistent follow-up process? Are they capturing accurate and complete data in your customer resource management (CRM) system? Any process issues can then be proactively addressed.
To help augment your existing sales data, you can attain more comprehensive market data from a variety of vendors to help make your sales efforts more effective.
4. Track successes. An optimal sales process is only possible if you know what's working and what isn't. The more comprehensive your data analytics, the more insight you will have into your top sales reps and the processes that bring the most value. Using those sales and marketing tactics, you can create a template for all reps to follow.
Case Study
A large HME organization serving six counties in the Chicago area was facing stagnant sales growth. Internal processes were time-consuming, inefficient and resource-heavy, and relied on the limited capabilities of their CRM system.
The team created lists of hospitals and relied on spreadsheets as the primary tool for forecasting referrals. They realized they needed a better growth strategy, one driven by actionable data to target the most valuable referral resources and to maintain existing relationships.
They partnered with a post-acute software platform to provide comprehensive market data. The agency was able to measure and report against their sales goals to better target their sales and marketing efforts toward the highest-value accounts.
Putting It All Together
HME providers that wish to expand and gain market share can no longer afford to rely on weak and inconsistent messaging, ineffective sales processes and inaccurate data. They need to identify their unique differentiators and develop talking points and marketing materials that better reflect their expertise. And they need the ability to analyze which activities are working best. Leverage top performers as coaches for new reps or for those whose approach needs refinement.
---
Using Facebook and Google
Although your products and services are part of the indispensable, larger health network, there can be challenges with brand awareness in your community.
Consider this: You are promoting products and services that can be complicated, generally expensive and are commonly associated with frightening experiences. HIPAA is also a potential barrier to health care marketing.
Facebook is prime real estate for peer-to-peer social communities. For the health care provider, it can be the go-to for platform for public information: to highlight and promote employees and community activities; to communicate opportunities for better health; to introduce health care products; and to keep employees and clients up-to-date on how weather and emergencies may affect their patients, employees and operations.
Facebook pay-to-play targeting is a measurable way to reach potential consumers. The costs can vary but can usually start at a low price point.
Meanwhile, Google has built a platform able to capitalize on over 3 billion daily worldwide searches. At VGM's Rise and Retail Breakfast at Medtrade 2018 one provider in a relatively small Southeast town told of taking advantage of a "Grow with Google" workshop and training event. Google's AdWords picks and stores key phrases used by searchers. Specific categories of AdWords can be purchased by an advertiser. When someone types in a health care related search item, Google can send a targeted ad to that person for a product or medical service, because that company has paid for this touch point, and each click will cost so much for the advertiser, from a nominal amount paid per click to much more.
Google ads can link to a website homepage, a page within a website, a Facebook page or a custom video, for example. The ad extension—a mobile responsive, modern website—is seen as essential for engagement, experts at Rise and Retail shared.