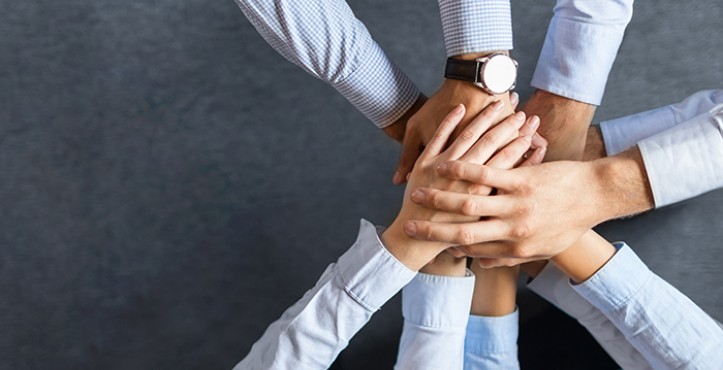 Providers can feel alone in their business journey
Tuesday, November 21, 2017
Hospital-based HME providers, similar to independently owned and operated HME providers, navigate daily to find the best way to operate their business. Both service the same patients and customers, but hospital-based HME providers have different needs and challenges than independent providers.
There are benefits to being owned, affiliated with, or a department of a hospital, just as there are benefits to being an independent provider.
Hospital-based HMEs may benefit from financial backing of their hospital but may also have more reporting requirements; the independent may not have the financial backing, but may benefit from a less formal organizational structure. Purchasing that recurs through the hospital may result in reduced costs, but may limit the number of vendors to choose from; the independent may have more freedom in selecting its vendors.
Considering the fast pace of change within health care, the hospital-based HME provider may feel alone in the business journey. Connecting with peers is more important than ever.
Whether part of a large health system or a community hospital, joining a hospital group network through a group purchasing organization (GPO) can provide support that is specific to the hospital-based HME provider's business model. A dedicated GPO hospital group network allows sharing of best practices and networking with other hospital-based HME providers with the same challenges, including purchasing, education, referrals and much more.
Networking—It's in the Name
The idea of networking with peers is not new, but being a part of a hospital group network can make networking easier. Small hospital-based HMEs with less than 10 full-time employees and who do not belong to a health system may especially benefit. By joining a network there are opportunities to attend meetings and gain invaluable insight into issues specific to hospital-based providers. Topics could include retail, billing, technology, how to increase referrals, education, purchasing, competitive bidding and more.
A hospital group network communication program can be a great tool to connect with other hospital-based providers for virtual networking when travel isn't possible, or to discuss a more pressing challenge requiring reaching out to a broader base for feedback. Network members can share ideas and successes, ask questions and get feedback on what has worked for others.
Performance Metrics Comparison—How Do You Compare?
To gauge the health of your business, it is imperative to know how your business performs compared to similar businesses. Being part of a hospital group network could allow you to make this comparison more easily. Experts in this area conduct surveys; they collect and analyze relevant data, including operational, productivity and financial metrics. This information is shared with network members only, and the data may help identify opportunities for revenue growth and possibly find potential lost revenue. It could also be used to determine how to fulfill the requirements of quality improvements of an accrediting body.
One example of a performance comparison metric could be, "What percent of our total referrals for rental equipment come from our own hospital?" If the average is 50 percent, and your company is only receiving 10 percent of those referrals, this information could be shared with discharge planners or case managers to show that you are not getting all of the potential referrals as other hospital group members with the same size business. On the other hand, if you are getting 99 percent of those referrals and have a sales team, could that sales team expand into market areas other than the affiliated hospital?
Challenging your team to discover new and effective sales tactics through this data may take your business to the next level.
Another performance comparison metric could be, "What percentage of revenue is written off to charity?" A provider affiliated with a faith-based hospital may show 10 percent or more, while a non-faith-based hospital provider may show only 3 percent. The data may not favor a higher or lower percentage, but could provide valuable support when presenting for new initiatives, or be used to make more effective business decisions. By comparing your business to peer businesses, you may find that you are a leader. You could discover potential areas to grow your business based on the successes of others.
Purchasing—Take Advantage of Negotiated Contracts
Hospital-based HME providers typically handle their purchasing through the hospital's purchasing or materials management department, which handles many different classes of trade, not just HME.
A hospital group network within a GPO specializing in the HME class of trade could benefit the hospital-based HME provider by focusing on enhancing the HME products and services within their current portfolio, while potentially helping to provide a better pricing point for their organization. It is important to note that joining a GPO to benefit from their purchasing options does not require the provider to solely purchase off those contracts.
Being a part of many GPOs allows the hospital-based HME provider to select the contracts that best fit their organization's needs under the HME common field.
Education—Staying Current
Whether because of staff turnover, accreditation requirements, or simply due to changes in the industry, continuing education is critical for HME providers. Courses that focus on adult education and are available 24/7 may help improve efficiencies and productivity, can help cross-train employees, may help prevent turnover, and in some cases, are mandated through accrediting agencies and licensing entities.
Education for the hospital-based HME provider's staff typically comes from the hospital. Being a part of a hospital group network may provide additional opportunities to educate staff using an online learning management system designed specifically for the HME provider and with CEU certifications. Look to satisfy your specific needs as a supplier. The process involves coursework, online testing, certificates and in many cases, continuing education unit (CEU) certification by the International Association for Continuing Education and Training (IACET).
There may also be the option to access educational opportunities through massive open online courses (MOOCs). MOOCs are open access and available to those needing coursework, although it is on an individual basis and not as formalized as a learning management system. MOOCs tend to not award CEUs, but they do reward those who successfully complete a course with a certificate of completion.
You Are Not Alone
There are differences between operating an independently owned HME and a hospital-based HME. Because of this, it may be easy for a hospital-based HME provider to feel alone in their journey, or feel that their tools for success are limited. Although serving patients and maintaining profitability comes with challenges different from the independent provider, joining a hospital group network can be invaluable and provide you a place to turn for advice and a sense of community.