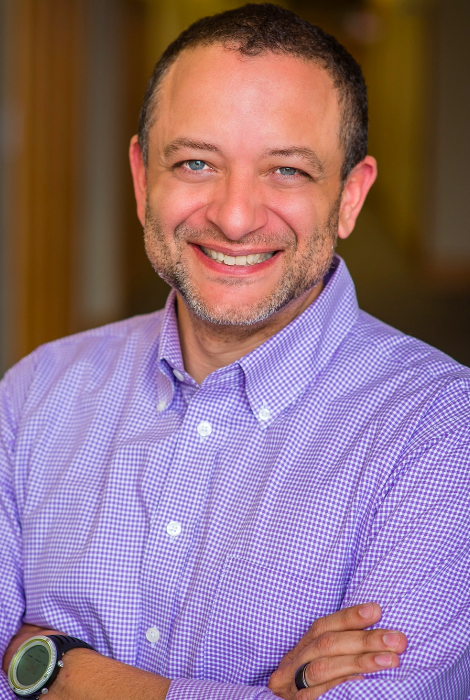 Earlier this year, BLACK+DECKER entered the personal emergency response system (PERS) market with the launch of BLACK+DECKER Health. The home solutions manufacturer partnered with Medical Guardian to provide the goVia PERS devices and monitoring services to customers. 
"We hope to change the perception of personal emergency response systems and encourage seniors to consider incorporating these potentially life-saving devices into their homes," said Sean O'Brien, product director, BLACK+DECKER Health. 
HomeCare recently sat down with O'Brien to learn more about the company's homecare initiatives, and how smart home devices can help keep seniors safe at home.
HOMECARE: BLACK+DECKER is known for their power tools and small home appliances. How did BLACK+DECKER decide to start producing products for seniors and those with disabilities?
O'BRIEN: For over 110 years, BLACK+DECKER has provided trusted home solutions to consumers globally, and the launch of the BLACK+DECKER Health product category was a natural extension of that commitment. BLACK+DECKER Health combines the expertise of BLACK+DECKER with the deep industry knowledge of STANLEY Healthcare, both divisions of Stanley Black & Decker, to deliver products that help provide active older Americans an extra layer of protection at home and on-the-go. 
HOMECARE: Do you see PERS as a natural outgrowth of the home appliance side, and why?
O'BRIEN: Absolutely. For those aging in place, a PERS device and other technology for seniors are integrated into their homes just as seamlessly as appliances they are accustomed to using every day. Although most people wouldn't consider the goVia medical alert system a home appliance in the same way they would view a vacuum or a toaster oven, it is something that seniors may need access to in the same capacity and should be viewed as such. In treating the goVia medical alert system line like we would any other home appliance, we hope to change the perception of personal emergency response systems and encourage seniors to consider incorporating these potentially life-saving devices into their homes.
HOMECARE: Walk me through the process of choosing a monitoring partner and how BLACK+DECKER landed on Medical Guardian.
O'BRIEN: Medical Guardian is a recognized leader in developing, marketing and servicing medical alert devices for seniors across the United States. So, when we were looking to introduce a personal emergency response system into the BLACK+DECKER Health product category, we wanted to ensure that the quality of service users would receive would be consistent with the excellence they've come to expect from any other BLACK+DECKER product.
HOMECARE: What are your predictions for the PERS market, and the senior care market more specifically?
O'BRIEN: Nearly 90% of people 65 and older want to remain in their homes for as long as possible. Unfortunately, one in four adults in this age group will suffer a fall each year, according to the National Council on Aging. Although we've made great strides in the homecare market for seniors, smart technology will continue to evolve and adapt to suit the lifestyles of those aging in place, especially as the aging population begins to outpace the number of caregivers. 
BLACK+DECKER Health also offers the Pria medication dispenser, a smart medication adherence device that allows family members to connect with their loved ones who are aging in place and monitor their adherence to a predetermined health plan via app connectivity and two-way video calls. Users can schedule up to 28 doses at once, minimizing the need for a caregiver to help execute day-to-day tasks, like remembering to take medication in the mornings and evenings.
With devices like the Pria medication dispenser and the goVia medical alert systems becoming more prevalent, we absolutely believe that the industry is moving in the direction of integrated smart homes for seniors. As we continue to study trends in the use of PERS and medication adherence devices to supplement at-home care, we hope to contribute further findings to inform the future of home care.
HOMECARE: What's next for BLACK+DECKER Health?
O'BRIEN: BLACK+DECKER Health looks forward to continuing to work toward enhancing home health solutions, not only for seniors, but for anyone who may need additional help ensuring their health and wellbeing.
For more information, visit blackanddeckerhealth.com.