Main Image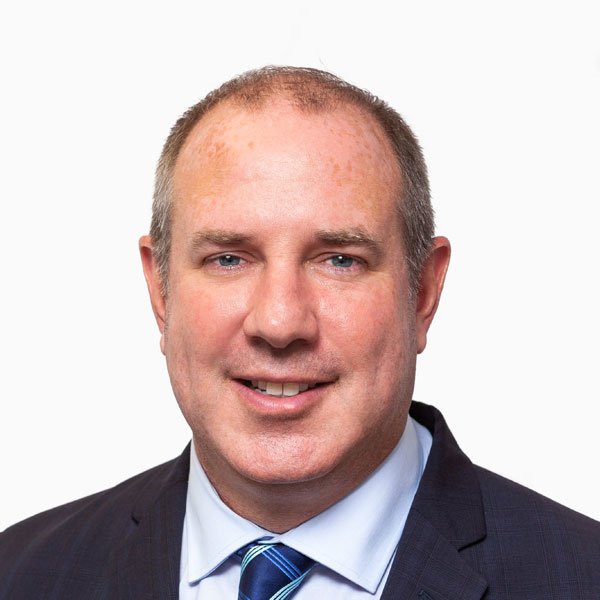 Everyone knows that in the days after COVID, demand for home repairs and maintenance skyrocketed. What about a handyman focused on helping seniors? That's what TruBlue Total House Care does.
While the company does do modifications for aging in place, its main focus is subscriptions for routine services like maintenance, yard work, small repairs and other projects.This fall, TruBlue announced a strategic partnership with in-home care franchise Comfort Keepers to be their preferred provider of home modifications and handyman services. 
HomeCare talked with TruBlue President Sean Fitzgerald about how providing handyman and other services fit into the future of aging in place. Fitzgerald, a franchise expert, has been vice president at BrightStar Senior Care and also spent time at FYZICAL Therapy & Balance Centers.
HomeCare: Why take on handyman services after all the experience you have?
Fitzgerald: The senior care industry's done a great job taking care of the individual from a care perspective, but being at BrightStar, I realized that the home environment was a big challenge and there were not a lot of—if any—solutions out there. That's where our passion comes from. I stumbled upon upon TruBlue about three years ago and said, I want be involved in this. The thing about the senior space is that it's heavily driven by strategic alliances and referrals. So that's why we started looking at how we can work together with other companies to find a solution that's complimentary to all. I just knew that we could help senior care companies help seniors stay in their homes longer, which for the senior is better, as we know. And in the senior care space, we knew that a big reason we lost clients is because of falls or a home environment the family felt was no longer suitable—so they'd move into a nursing home and then we would lose all that revenue. I saw that we could be the missing piece of the puzzle that can help create that peace of mind that families are looking for.
HomeCare: So what's new about what TruBlue is doing?
Fitzgerald: We all know that seniors are getting on ladders and changing light bulbs and doing things around the home that they should not be doing. And we want to handle those simple tasks from a safety perspective. It's not just keeping the home maintained, it's, "Let us move that chair to the other side of the room. Let us go to the shed and bring out your your flower pots." It's the simple things.
Our model is essentially to create a subscription business where we can come in on a regular basis and make sure these things are getting done. It's not just coming and doing grab handles and leaving; we can come in and take care of things, including things most homeowners don't know about maintenance that needs to be done, such as changing air filters or checking the hot water heater… We do bathroom inserts and walk-out tubs and all that stuff, too. But that's not what most people do or can afford or necessarily need. It's really the maintenance piece, which most homeowners, even myself, don't really know needs to be done. And then we have to-do list options. We're not going in and redoing their kitchen, we're just coming in and saying "the drawer's loose." Because if a senior doesn't have someone who can do it, they're going to attempt to do it themselves, and I feel that that's a major health hazard. When I look at our services in a big picture, I feel that we're a fall prevention service as much as any device that's out there. 
HomeCare: Is this part of a trend we should be looking at, maybe providing services as much to the families as to the seniors themselves?
Fitzgerald: Yeah. I live in Cincinnati, my father lives in Pennsylvania. I can't go change a light bulb for him. We all know that aging in place is just going to continually grow and explode, especially post-COVID. … But if you look at the end of life for seniors today, the quality is not great. Because what happens is that they try to age in place until the family realizes that they can't anymore and decides to put them in a nursing home, which is expensive. Either they turn over all their assets to the nursing home and then eventually that senior passes away and the family has nothing left, or, if they're fortunate enough that they don't have to turn over their home, the home gets neglected, and when the loved one passes away, the home has to practically be given away because it's so outdated, so run down, and then someone comes in and flips it and makes a lot of money off it.
We want to kind of help reverse that trend and say, No. 1, you don't have to put them in a nursing home. There are solutions. Let's educate people on how to age successfully at home. And then there's also a monetary aspect to maintaining the senior's assets. The way I would want to live out the remaining days of my life is in the home. I'm just excited about the fact that I feel that we can revolutionize the way that people age in this country.
HomeCare: So what does this mean for the company? Are you growing?
We've exploded the last two and a half years. So we, when I came on board, we had about 20 locations. Now we have over 80 operating locations. And the exciting thing about it is the level and the experience and the type of franchisees that we have today in the system, we have a lot of franchise operators who come from the senior care space, whether they worked in information technologies or they owned senior care companies and they're either adding this as a compliment to Obviously, it's a great business model and we can do really well financially, but it is a business with a purpose, and that's something really cool. I think that's why everybody gets into some type of senior care or health care is because at the end of the day, they really enjoy helping people, and we feel that we can be a major contributor to that.
So from a home medical equipment provider's perspective, or an agency, would they be more likely to sort of partner with TruBlue and give referrals? Or are they actually incorporating it into sort of their menu of services?
Great question. Both! One of the things that we explain to our partners is that we want to pick up where they stop. So one of the things that we offer is a senior home safety assessment. I know the senior care companies do patient assessment, and part of that includes the home environment, but ours is much more extensive and is inside and outside the home, from a lifestyle, maintenance and safety perspective. And we can provide that to the homeowners. So some of the brands that we work with incorporate us into the onboarding process… It's just a value add for the company and the families and the seniors. Overall, if we can make sure the environment is safe and maintained, that's going to provide peace of mind to the family members, which should extend the senior's ability to age in place, which should then extend the ongoing business for those senior care companies. That's where we feel like a real value add is—that if we can take someone whose average client or customer is there for six years, and if we can prevent them from going in a nursing home and extend that to 10 to 12 years, we just doubled their business.