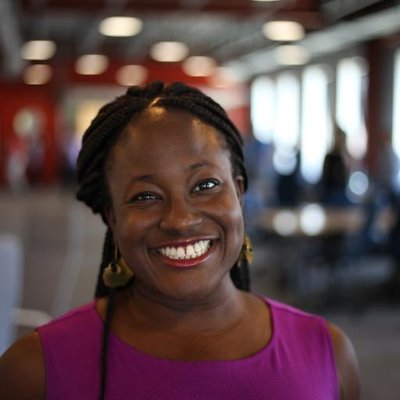 Providing continuing education opportunities to your staff can help with recruiting and retention. Providers who want a well-trained workforce will seek new opportunities for their employees. 
CareAcademy, a caregiver training company, has launched its new CAREer Path Initiative in partnership with Southern New Hampshire University (SNHU) to provide upskilling pathways to the direct care workforce. Caregivers can earn college credit for courses they take through CareAcademy's training platform. The goal is to attract new people to direct care careers and improve career opportunities for those already in caregiving. HomeCare talked with CareAcademy Founder and CEO Helen about the new program and why continuing education for staff helps with recruiting and retention.
HOMECARE: What was the inspiration for the CAREer Path Initiative?
HELEN ADEOSUN: If anything, it has always been a founding principal, a mission of CareAcademy. When I started the company, I had actually written out this master's thesis on the importance of direct care. I've been a direct care worker myself. Through CareAcademy, I sought to build a platform that allowed direct care workers to build their skills and provide them with real opportunities to grow their careers. That's really a win-win-win across the board. So, this CAREer Path Initiative is actually a culmination of creating an opportunity for direct care workers to learn and earn college credits at the same time. And you use that same learning towards other upskilling opportunities.
HOMECARE: How do education opportunities help companies retain caregivers?
ADEOSUN: That's a great question. In terms of learning over time, we know that time is the biggest challenge for direct care workers. They're working with multiple clients and very often, some of the things that would be available in other industries aren't necessarily made available to direct care workers. Our belief is that offering the CAREer Path Initiative, as well as other benefits, serves a great retention tool. Direct care workers are utilizing this as a means to work towards or finish an associate's or bachelor's degree. In a lot of ways, we're flattening time and there's opportunity there for those who are working within a specific agency to earn college credits while doing their regular work and trainings. We think that will be a really powerful retention mechanism in that way.
HOMECARE: What are some of the best ways companies can support caregivers in their continued education?
ADEOSUN: I think it's a matter of really finding alignment. We've had a number of agencies since we announced this initiative ask "What are ways that we can really highlight the talents of direct care workers?" For many agencies it's as simple as saying if a direct care worker is working towards a nursing degree, how do we leverage his or her skills and posit that with the right client—and give them an opportunity to shine? We're finding that even within homecare and home health agencies, there are a number of ways that they can utilize short-term learning. 
One of the most exciting announcements is that our dementia credential is now eligible for three credit hours. So, if you are already working to attain our dementia certification on CareAcademy, you can use that as credit towards a full class at SNHU. So that is a really exciting aspect of our journey with the CAREer Path Initiative. What we're finding is that direct care workers are already learning the skills that are really pertinent to the industry, it's just a matter of rewarding them on the higher education side, which we're really excited about. 
HOMECARE: How did the partnership with SNHU come about?
ADEOSUN: We've been really fortunate as a company to have a relationship with a number of post-secondary partners. Before we started building the company, I shared my vision with the president of SNHU, Paul LeBlanc. And he is also a visionary leader and really thinks about ways in which we can reimagine education, more specifically education for access. How do we leverage education to build futures and to build lives? SNHU also has aligning principles and vision; it was such a natural fit. It's something that Paul and I have spoken about over the course of several years, driving CareAcademy to formally engage with SNHU, as well as other universities on this vision of making higher education more accessible through the work and the competencies that direct care workers already have. So we've been really fortunate from the very outset to have support at the very top of leadership. 
While SNHU is a really great first inaugural partner, the vision for the CAREer Path initiative is that it will contain multiple vocational as well as post-secondary opportunities. And the idea here is that as homecare becomes much more complex and that as those skills grow the opportunities for direct care workers must also expand, such as using those skills towards an associate's, bachelor's or master's degree. We've had caregivers interested in this program, some who are in the midst of finishing up a master's, and agencies who are interested in utilizing this program to support their staff's education and career advancements..
HOMECARE: What outcomes are you hoping to see from the CAREer Path Initiative?
ADEOSUN: I think we have a broad range of outcomes that we'd love to study over the next year. One obviously is the number of direct care workers who raised their hands to participate in the program as we add new partners. It can serve the industry internationally; we'd love to see some uptake there. We'd also love to see how our agencies are successfully recruiting as well as retaining the workforce, just based on this CAREer Path Initiative being offered among other benefits. But, we certainly hope this is a really good first start for a lot of agencies. And we're hoping that across the direct care workforce, as well as agencies, we see some really great outcomes come out of that.