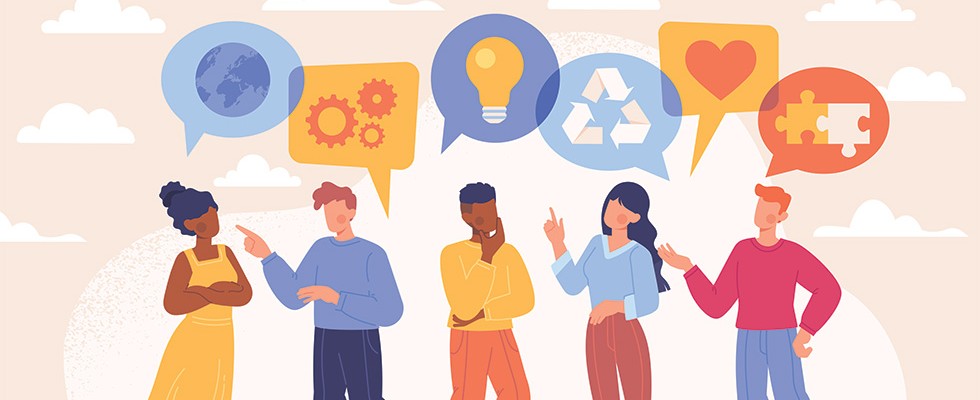 7 ways to plan for succession
Monday, February 27, 2023
Most senior leaders think of succession planning as putting in place the next generation of leaders. That's a somewhat myopic perspective. A mergers and acquisitions (M&A) approach to succession planning is more holistic. We ask, "What needs to be done to ensure the company's ongoing success after the owners are no longer involved?"
Business owners often do not keenly appreciate how much influence they have on the day-to-day success of their company. In this column, we'll delve into several functional areas of an organization that are influenced by business owners. We'll then identify potential actions that can be taken to mitigate the loss of the former owners. We'll refer to the time after the former owners are no longer involved with the company as the subsequent succession.
1. Get your house in order.
The first item on your succession planning agenda is cleaning up all outstanding or unfinished matters. New leadership should be focused on learning how to create company value rather than mopping up work previously left uncompleted. Some examples include:
Attempt to resolve any outstanding legal issues, such as lawsuits and expired or expiring contracts.
Terminate unproductive employees.
Ensure employee files are complete and performance reviews are current.
Complete and submit requests for patents or trademarks, if necessary.
Consider undertaking a quality-of-earnings examination with a reputable accounting firm to ensure your financial statements are compliant with generally accepted accounting principles.
Undertake a compliance review to ensure your company complies with all related governmental and payer standards.
Update the employee handbook, if necessary, to reflect current company policies, procedures, philosophy, organizational structure, etc.
Ensure you are in good standing with the secretary of state with whom your company does business.
Compile a current listing of all company physical and property assets.
Ensure all patient records are up to date and complete.
2. Fix your staffing issues.
Departing owners or managers should not expect new owners or managers to have to immediately address existing staffing issues, so they should take the necessary steps to ensure there are none outstanding. For example:
Identify skill gaps and training needs and attempt to reduce both.
Develop a means to solidify institutional knowledge.
Fill open positions.
Attempt to standardize specialized tasks to limit exposure to employee turnover.
Develop a plan to replace employees who are retiring.
Set up a plan to hire seasonal workers, if applicable.
Identify critical and vulnerable positions, then create a plan to reduce the risk of losing the employees in those positions.
Identify and share with new owners or managers a list of superstars in your organization and develop a specific retention plan for those individuals.
3. Evaluate the IT infrastructure.
Succession planning for information technology (IT) infrastructure comes with a unique set of challenges and may be overlooked by business owners beyond identifying successors for technology leadership (e.g., a chief information officer). Businesses should develop a more holistic approach when planning for the future of technology investment. A comprehensive IT succession plan constructs a sustainable culture that supports IT investment, plans for IT optimization and encourages knowledge sharing.
Technology is changing at a rate that makes it difficult for businesses to keep pace. IT needs must be constantly reevaluated to meet the demands of the evolving business. Unsupported or irrelevant systems will increase the perceived risk in the eyes of the new owners or managers, which decreases the overall value of the organization. Businesses should create a team tasked with developing a plan to sustain existing technology investments
and leverage new platforms as these resources are available. Tasks for this team may include:
Review technology resources regularly using key performance indicators to assess asset performance.
Replace proprietary or outdated software systems with software that is universally recognized in the industry.
Ensure there is proper bandwidth for IT planning, maintenance and upgrades.
Develop a plan for future subject matter experts.
Cross-train staff on critical infrastructure to avoid business disruption due to turnover.
Create an IT-focused disaster plan.
Plan for regular IT audits by a third party to make improvements and bring new ideas to the table.
Verify confidential information and logins are documented in a secure location.
Develop and document policies that support a painless transition to new leadership.
4. Take a look at loyalty.
It's common for employees to develop a strong loyalty to business owners. Similarly, it's quite common that long-time employees who are loyal to the departing owners or managers decide to leave the company rather than adapt to new owners or senior management. We'll address employee retention later in this column, but for now, keep in mind that departing leaders should encourage their employees to give new management a chance to prove themselves worthy of employee loyalty.
Moreover, you need to identify those employees who may seek to sabotage the success of new ownership because of their unwillingness to switch loyalties, their inability to accept change or in retaliation for being denied a promotion due to the incoming new leadership.
5. Define your role.
Should you choose to stay on with the company during a transition period, be aware of your own inherent desire to remain in charge. It's instinctive for owners and former managers to want to be leaders of their companies. However, you must push back those feelings. Your new role is to become a champion of the new leadership. You must set an example of acceptance and loyalty to them. Reassure employees that they remain valued in the organization. Stand side by side with the new owners when they share their future vision of the company with employees. Show employees how the new owners or managers will create more opportunities for employees.
6. Develop leadership.
Just because the next generation of leaders has been identified does not mean this stage of succession planning is complete. A frightening number of newly appointed leaders fail because, while they have the skills to perform the technical part of their role, they lack the capacity to be effective leaders. Successful leaders are developed, not born. It can take years to cultivate them.
Businesses must be purposeful in their strategy to prepare successors to be productive leaders. Development programs typically include a combination of programs and initiatives. While classroom training and conferences certainly play a role, the most meaningful moments often include on-the-job learning opportunities (which are more budget-friendly). Internal executive development helps bridge the gap between theory and real life. Some ideas for internal leadership development programs include:
Project management (customer relationship management or enterprise resource planning  implementations)
Job rotation
Ongoing feedback or mentoring programs
Speaking engagements
360-degree feedback process
Self-reviews
Networking opportunities
Opportunities to work through complex issues and experience failure
7. Plan for customer & employee retention.
Future leaders of the organization are particularly concerned about customer and employee retention in the subsequent succession. As such, buyers typically want one or more of the sellers to stay with the company during a transition period to help retain customers and employees.
The primary reason some acquisitions fail to provide buyers with their expected return on investment is the loss of customers or patients and key employees. For customers or patients in health care-related industries, a change in ownership may be felt in a big way. Typically, companies see a significant drop in customer satisfaction in the wake of an acquisition and up through the first two years following the sale.
Organizations should look for ways to retain the customer brand experience as much as possible rather than asking long-time customers or patients to adapt to a different experience. Cultural differences between buyers and sellers create challenges for customers, patients and employees. When a buyer's culture is like the seller's, customers, patients and employees will more easily adapt to the new environment.
M&A also often has a negative effect on customer satisfaction because transactions aren't completed on behalf of customers; they're completed on behalf of shareholders. The buyer and seller need to keep a customer- or patient-focused perspective during and after the acquisition process. Buyers must take additional steps to reach out to customers to let them know they are valued and will be cared for post-sale. A few recommendations:
Take steps to ensure that the customer or patient experience and satisfaction do
not decline.
When competitors hear the news of a sale or buyout, they often use customer uncertainty and doubt to their advantage. The best way to mitigate the threat of pilfering competitors is to make clear the value of the newly acquired business. Organizations can go on the offensive and proactively communicate their strengths and the benefits of the acquisition for the customers or patients.
Establish and standardize processes early so everything that made the organization successful has the best chance of being repeated by the buyer organization.
Establishing teams focused on customer retention throughout the integration process is essential.
Plan on communicating with customers why you selected a buyer who will continue providing them with valued products and services.
Create multiple ties between clientele and staff to reduce the risk of employees taking customers to potential new employers.
Having one-on-one handoff meetings with key customers may be worthwhile.
Consider working with the buyer to fend off any competitors trying to take advantage of uncertainty regarding the sale of your business.
Similarly, competitors may attempt to steal employees who are uncertain of their future with a buyer. Plan on taking steps with the buyer to maximize employee retention.
Furthermore, according to a recent Economist Intelligence Unit report, organizational differences and human capital integration issues are two of the most significant challenges faced during M&A. The reasons include the following:
Experienced senior leaders may leave an organization if they no longer feel connected to its purpose.
Managers who receive mixed messages pass on their confusion to direct reports.
Uncertainty resulting from an acquisition can increase stress levels and signal risk to the seller's employees.
Acquisitions tend to result in job losses for employees in redundant areas in the combined company.
What can you do to reduce the impact of a sale or acquisition on employees? Take these steps:
Attempt to align compensation and benefits so employees are not negatively financially affected by the acquisition.
Employees will likely find themselves in unfamiliar territory with new coworkers and the management team. Increase the level of communication between employees and the new management team. Provide employees with additional reassurance that they are valued and respected.
Emphasize to employees the many benefits of the transaction, such as new job opportunities, upward mobility, new training opportunities, the virtues of being employed by a larger organization and the possibility of job relocations, if applicable.
M&A often opens the door to innovations. Employees who ordinarily have little chance to present new ideas to senior leaders may suddenly find themselves with access to a receptive audience.
Those who are willing to speak up may
get noticed.
The new management team should be looking to take advantage of best practices. Wise leaders will seek input from all employees on how to best do their jobs and create value. This is a great time for employees to shine in the eyes of the new management team.
An effective succession plan includes assessing progress and evaluating effectiveness at regular intervals. Businesses should constantly be monitoring for changes in the organization and the business environment. Owners must be flexible to changes that support the evolving needs of the company and the next generation of leaders.
When executed and updated properly, succession planning can add value to both the buyer and owner/seller and create transparency that goes a long way in getting a deal to the finish line.