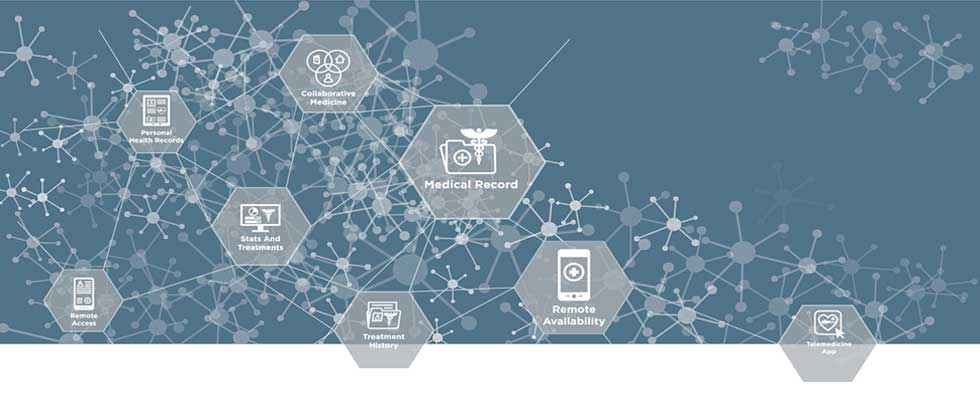 Telehealth options have expanded. Will they remain after the epidemic?
Wednesday, April 29, 2020
It's tough out there right now for homecare providers. There's a dangerous virus, not enough protective gear, fearful clients and mounting pressure to keep patients out of overrun hospitals.
There is a possible solution: expanding digital health tools to allow home health agencies (HHAs) to reach patients safely during the coronavirus crisis and beyond.
"Many home health care agencies are overwhelmed by the COVID-19 pandemic while also attempting to address (Patient Driven Groupings Model) changes and staffing shortages. These forces are unfortunately disrupting agency operations and the ongoing delivery of care­—while also putting an agency's patients, staff and (personal protective equipment) supply at risk," Lee Horner, CEO of the digital health company Synzi, said in an email. "Telehealth and virtual care are no longer seen as a more convenient way to engage patients; for home health agencies, this technology is essential to enabling staff to 'go out into the community' without putting themselves (nor their patients) at further risk for infection."
Indeed, one of the first actions the government took was to waive most telehealth requirements during the public health emergency. Previously, Medicare only allowed routine visits via telehealth under certain conditions—like those in rural areas, or if conducted from a medical facility—but now telehealth can be provided anywhere, including at home.
A Crisis Brings Change
The Trump administration and Centers for Medicare & Medicaid Services (CMS) Administrator Seema Verma have both pushed telehealth in the past, although they have resisted reimbursing remotely-delivered care in the home.
"Telehealth is changing the very face of healthcare," Verma said in 2018, specifically citing, among other benefits, that remote connectivity would benefit elderly and disabled people with transportation barriers, those managing chronic conditions, and those receiving care outside hospital settings. "Telehealth innovations could help usher in a new world of health care that is embraced by both patients and providers, that identifies new avenues of care delivery, and that improves the value of care by increasing its quality while lowering its cost."
During the coronavirus outbreak, CMS opened mental health counseling, physician office visits and preventive health screenings up to telehealth. Telehealth also isn't connected to a specific diagnosis, because the goal was to keep patients away from medical offices and hospitals. Here are some of the changes as relates to homecare:
Home health agencies can provide more services via telehealth within the 30-day episode of care, as long as virtual visits are listed in the plan of care and don't replace necessary in-person visits ordered in the plan of care.
HHAs can perform initial assessments and determine whether a patient is homebound remotely or by reviewing the medical record. "This will allow patients to be cared for in the best environment for them while supporting infection control and reducing impact on acute care and long-term facilities," CMS wrote.
CMS is waiving the requirement for an on-site nurse visit every two weeks to supervise home health aides and encouraging HHAs to use "virtual supervision" during the temporary suspension of this requirement.
For home medical equipment (HME) providers, the face-to-face (FTF) examination requirement is waived for items where the FTF is required by national and local coverage determinations. The FTF requirement for power mobility devices can be fulfilled via telehealth.
Signatures are not required for proof of delivery; suppliers should write "COVID-19" on the signature line.
The Fight Isn't Over
That's a start, according to home health advocates—but not enough.
"We didn't get what we wanted," said Bill Dombi, president of the National Association for Homecare & Hospice (NAHC), which has been pushing for reimbursement for telehealth for home health and hospice providers. "We made a dent in CMS's view towards telehealth and home health. They seem to have embraced it; now it's time for them to pay for it."
According to a NAHC fact sheet, even though providers can communicate with patients remotely, CMS hasn't indicated that these contacts qualify as covered visits under Medicare. And while care can be established by a physician or other practitioner using telehealth, the agency's start of care date has to be based on a reimbursable visit—and therefore telehealth visits apparently can't start an episode of care.
"Medicare will temporarily pay practitioners to provide telehealth services for beneficiaries," the fact sheet says, but questions remain about what's actually covered. NAHC said HHAs may find some relief because physicians can use telehealth for the initial face-to-face encounter, and CMS is still considering what telehealth means for hospice providers.
Dombi said increasing telehealth opportunities is a way to keep more patients out of hospitals and keeping intensive care units clear for those hardest-hit by the current pandemic.
"Home health can and is doing its part to care for COVID-19 positive patients," he said. "Telehealth is one of the best tools that they could have, so we'll be making another run at getting payment for those telehealth services."
Call Me—Or Maybe Don't
But even if CMS opens the throttle, are patients ready?
Maybe not. A survey by the outsourcing and customer relations firm SYKES found that of 3,400 people spoken to, only 2,000 knew what the term meant.
"A significant portion still are not very familiar with what telehealth is," said A.J. Hanna, vice president of client advocacy for SYKES.
When it came to the oldest demographic, those 55 and older, only 12% of respondents had ever had a telehealth appointment and 43% weren't sure whether their providers offered telehealth as an option. Older respondents were also more likely to say that, although they might have experienced or would consider telehealth, they'd prefer an in-person visit in some cases.
"There's a perception, as we know, that health care is personal—the relationship between the caregiver and the patient is very personal—and so for those who expressed some concern about whether the quality of health care that you receive via telehealth is on par with what you would get in person, it's mostly around that idea that people are most comfortable in a setting with a doctor, with a nurse, who's able to do a hands-on assessment," Hanna said.
In the long run, however, the choice may be made for them—SYKES also documented around a 1,300% increase in the number of telehealth calls during just a two to three week period of the outbreak.
"The current crisis makes virtual care solutions like telehealth an indispensable tool," Lee H. Schwamm, director of the Center for TeleHealth at Massachusetts General Hospital, wrote in a blog post.
At Synzi, for example, Horner said that utilization volume for their two-way video communication tool has increased ten-fold from existing clients and others are calling to ask about signing on. He predicted that remote patient monitoring will also jump post-pandemic and stay there.
"This is a critical time for home health. And this is a watershed moment for telehealth," Horner said. "In order to effectively serve as the front line, home health should embrace telehealth and its ability to safely provide clinical and compassionate care—when needed most during these times …  Regardless of how or when we reach the tipping point, telehealth is poised to move into the mainstream."
And that may mean that telehealth in the future will look very much like it does today, said Nicole Keane, a project director and registered nurse who focuses on CMS for the consulting and research firm Abt Associates. She said clinicians are being pushed by need to provide care the best way they can—including remotely—without worrying too much about the details.
"The genie's out of the bottle," she told the Intersect Podcast. "Telehealth will be used because this will go on for longer than probably the short term. Will clinicians go back and say, 'Okay, I was able to use that one time, but you're not going to let me use that now?' Especially when it was very effective."
---
What counts as telehealth?
Telehealth, remote monitoring and virtual visits all are counted as approved telehealth during the coronavirus public health emergency.
What documentation is required for telehealth visits?
CMS says telehealth visits must be included on the home health plan of care with an explanation about how they will help achieve the plan's goals without substituting for an in-person visit, but there are no specific requirements for documenting the content of the visit or recording it.
What technology can be used?
CMS says that, during the public health emergency, public-facing two-way video tools like Zoom and Facetime may be used for telehealth and HIPAA enforcement will be relaxed (read more on p. 21). NAHC said that telehealth also includes telephonic visits because those are allowed for HHAs during the emergency.