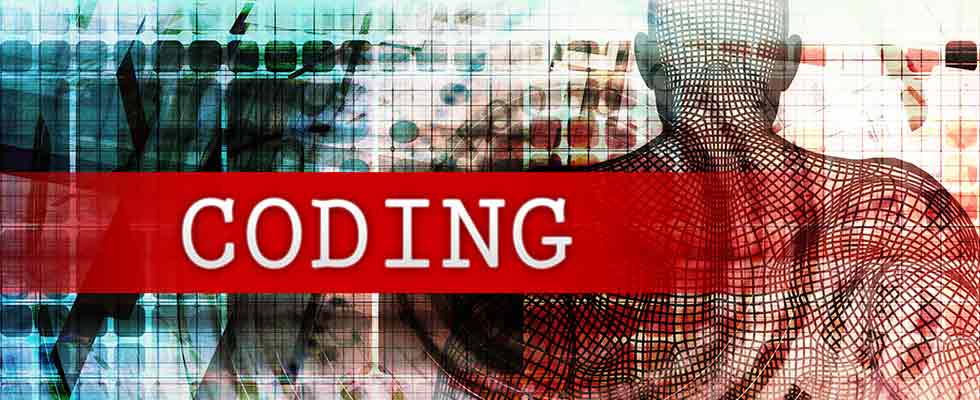 PDGM & COVID-19 strengthen the case for outsourcing
In the past year, there have been 20,000 searches for OASIS review and coding on Google. Many people in homecare are looking for answers on how to navigate the uncertainty that the Patient Driven Groupings Model (PDGM) has brought. Add in the COVID-19 public health emergency, the ongoing shortage of available caregivers and the recent regulatory changes and blanket waivers out of Washington, and things can get confusing quickly.
PDGM, the First Quarter
PDGM and the relationship between OASIS and coding is still misunderstood by many home health agencies (HHAs). PDGM requires coding with the highest level of specificity and symptom codes are not acceptable primary diagnoses. Many clinicians still have questions about this, and doctors continue to refer to home health for non-compliant reasons such as pain, weakness, unsteadiness, etc. The face-to-face order needs to match and/or be directly related to the primary diagnosis in M1021.
For example, a patient is referred to home health for muscle weakness and shoulder pain. The patient also has Alzheimer's and as a result is unsteady on her feet; she spends a lot of time in a chair at home. The patient recently had an undocumented fall. Previously, coding muscle weakness was acceptable. Under PDGM, this requires a query to the doctor to confirm that Alzheimer's is the underlying cause of the weakness and unsteadiness and that shoulder pain is a comorbidity.
Take the Long View
The novel coronavirus outbreak has created a short-term emergency with potential long-term benefits. In response, Congress passed the CARES Act, which eases some burdens on HHAs and allows for more flexibility in how to help patients. Yet while the homecare industry is thrilled that the Centers for Medicare & Medicaid Services (CMS) now allows nurse practitioners, clinical nurse specialists or physician assistants to order, sign for and follow home health patients, many challenges remain. For instance, some states still do not allow these practitioners to act in these roles under their licensure laws. Remember that you are required to follow the most restrictive laws, whether state or federal. Hopefully all states will work to match the new law.
In another example, video-enabled telehealth is also now available to meet face-to-face requirements—relieving HHAs of one of their largest bottlenecks—but a phone call without video is not acceptable. (Note: all references to legislation, regulations and guidelines were current at press time but may since have changed.)
These changes may be good in the long run. It has long been difficult to track down physicians to verify diagnoses and certify and sign documentation, and they haven't understood all of the rules of home health in the past. Some doctors avoided home health referrals because of the potential for headaches. With these new rules in place, it is likely that access to home health care
will increase.
As anticipated, we have noticed an increase in additional documentation requests (ADRs) from CMS. Agencies that embraced PDGM early, learned as much as possible and leveraged experts in OASIS review and diagnosis coding have come out ahead. The easiest flag for denial is the face-to-face order not matching M1021. We've seen several denials because of this simple thing since PDGM kicked in.
However, CMS has given the home health industry a blanket pass for a short time (until the end of the second quarter or the end of the public health emergency due to COVID-19). CMS announced that the Department of Health and Human Services "will not conduct audits to ensure that only physicians signed during the public health emergency" and that ADRs "issued before the public health emergency pause will be released and processed as normal." However, when the public health emergency for the COVID-19 pandemic is lifted, CMS may conduct medical reviews if there is an indication of potential fraud.
Partnering Together
Many HHAs have been forced to dedicate all of their available resources to addressing COVID-19. Office staff may be at home, and those who are able to work are likely needed to handle other responsibilities and take care of patients.
In conversations with agencies we ask, "Who does your coding and OASIS review?" The answers range widely and include internal staff, contract workers, outsourced, remote, the director of nursing, administrators and even CEOs. The next question is usually the same for agencies that do not outsource. "Who does the work when that person is sick, goes on vacation or quits?"
The answer is often "No one." This is a giant bottleneck that disrupts cash flow and reimbursement. If OASIS is not reviewed and coded in a timely manner, then agencies are missing out. Days to Request for Anticipated Payment (RAP) should be about six to optimize claims and cash flow, so having a backlog of charts awaiting diagnosis coding and OASIS review jeopardizes cash flow.
With RAPs going away in 2021 (pending regulation changes), agencies will need to submit Notice of Admission (NOA) within six days for reimbursement. If late, penalties will apply at a rate of 1/30th of payment per day late. This can really damage cash flow and business viability and shortens the timeline significantly for each member of the team. Clinicians need to have charting and notes complete within a day of start of care; OASIS and coding need to be complete within three to five days of start of care; and billing can handle submission of NOA on day six. This leaves a tight window with a lot of moving parts. If no one is available to continually process claims, agencies will suffer and could lose thousands of dollars in fines for late NOAs.
Fixed & Variable Expenses
Many people who code internally are hourly employees with urgent priorities that require their time and attention. Many are not certified in coding or OASIS review; they just make it work. These are fixed costs for a business.
Outsourcing OASIS and diagnosis coding can be beneficial for agencies in many ways:
Many outsourcing agencies are paid by the chart; you pay only for what you use.
There is continuous flow of quality assessment review and nothing is put on hold, so cash flow is not interrupted.
Outsourcing agencies can uncover additional revenue that would be otherwise unclaimed; it may cost less than the total salary, taxes and benefits of employees.
The cost of salaries, taxes and benefits can be offloaded entirely, freeing up fixed costs, reducing overhead for the short term and creating additional revenue in the long term.
Outsourcing agencies don't go on vacation.
With expected growth, can internal teams handle any anticipated volume?
Ask yourself, "Am I missing out on reimbursement, outcomes and compliance because my team is overwhelmed with other tasks, too much volume or a backlog of charts to be reviewed?"
Any time a fixed expense can be replaced with a variable expense, it is usually a good thing for the long-term health of the business. You only pay for what you use. Salaries that are paid without having adequate volume can affect cash flow and profitability. Agencies that are thriving under PDGM have become experts on cost controls. Managing the costs of care and overhead and optimizing cash flow are the keys to financial success in the PDGM era.
Here are a few questions to ask potential outsourcing partners:
Where are your reviewers located? Many agencies are turning to overseas labor to provide coding and OASIS review. Agencies charge normal pricing but often pay pennies on the dollar. You usually get what you pay for. In our view, having a reviewer based in the United States is best practice.
How do your reviewers interact with my teams? There should be interaction at some level to answer questions or concerns between agencies.
How long is the turnaround time? This varies by outsourcing company, but should be no longer than three days, and ideally just one to two days.
Can you provide details on how you create value to my company beyond coding and OASIS review? Hopefully agencies can show how they do this for agency partners by showing errors, financial gain (or loss) reports, etc. Data is essential.
Can you provide reporting that identifies necessary training as well as quality assessment and performance improvement opportunities?
Can you show the return on investment (ROI) of your services? Numbers rarely lie, and with them you can make data-driven decisions. For example, if a chart review costs $60 and the average gain per chart per month is $200, then there is a net profit of $140, or a 233% ROI.
What is your denial rate and quality assesment process? ADRs and subsequent denials cost a lot of time and money.
Do you have a minimum spend on the contract? If so, the contract should be renegotiated to remain a variable cost.
Outsourcing diagnosis coding and OASIS review is becoming more important as agencies realize that what has been the status quo for the last 20 years has drastically changed, first with PDGM and now with the COVID-19 public health emergency. Focusing resources on patient-facing tasks and offloading fixed costs is a wise decision. If the variable costs create more revenue than the cost itself, then it is a win-win-win situation. The agency, the staff and the patient all win—and you can focus your energies on patients and positive outcomes.