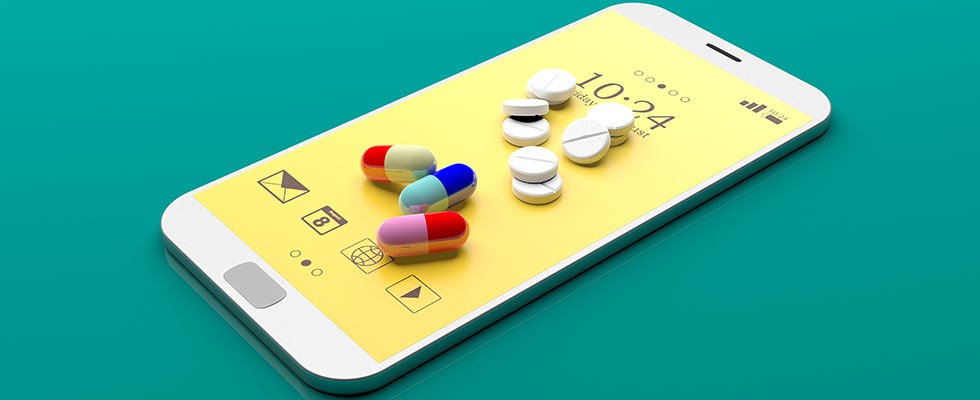 When business is anything but usual–as is the case today–it's important for providers to get the most out of the products they have invested in and let their business management systems do the heavy lifting. By optimizing current products and platforms and automating functions across a business, home medical equipment (HME) providers can take the burden off of staff and continue to satisfy patients while providing a consistent revenue stream.
Providers updating and adapting their business continuity plans around COVID-19 will want to consider several solutions for greater efficiencies and workflow visibility, such as electronic prescriptions, expansions to resupply, mobile delivery and revenue cycle management.
Strengthening Referrals With Electronic Prescribing
Referral challenges top the list of considerations for today's business continuity planning. With closing sleep labs and appointment cancellations and no-shows, the ability to conduct new setups is strained. Technologies like e-prescribe and interoperability tools like GoScripts are enabling providers to communicate with doctors on the front line and keep resupply programs moving uninterrupted.
According to John Skoro, president of XMED Oxygen & Medical Equipment, recent electronic prescribing or e-prescribe technology has filled a void for the acute care industry by eliminating errors and applying the right billing parameters to maximize billing capability and ensure proper reimbursement.
"Electronic prescribing streamlines the complexity into something that's very simple," Skoro said. "In five minutes, I get an order that's simple, versus five days of wasted time when the order isn't done correctly. We can take the risk out of not getting paid because they didn't get the order right. Instead of a person handling 20 orders a day, they can now do 50 orders a day that are much more accurate, and I have a lot of confidence in what I'm going to bill."
"As we all struggle with reduced margins, we need automation so we're not wasting energy and staff and ink and printing and faxing time," Skoro continued. "With electronic prescribing, my staff members are much more high-powered people working on more complicated problems rather than these mundane tasks."
Resupply Automation for Worry-Free Revenue
While many providers are seeing their revenue drop in sleep and other areas of business, a solid resupply program offers a less labor-intensive solution to provide needed supplies to patients while supporting social distancing requirements. With an automated resupply program plus fulfillment, providers can safely and efficiently handle all orders and drop ship them to patients for worry-free revenue.
Matthew Ford, chief operating officer of respiratory care specialist Sail Healthcare, said his group has seen tremendous growth with today's resupply technology, moving billing per order from double digits to triple digits and adding hundreds of patients, all with only two staff members.
"In the past, we would be fielding lots of phone calls, making lots of outbound calls and then consequently missing people so we'd have a lot of inbound calls coming in," Ford said. "We wouldn't be able to service the volume of patients that we're now servicing without our resupply technology to revamp our workflow."
"The technology has completely streamlined the process with a template that ensures that when the three-month cycle comes around, we've got all the items correctly listed and patients have an easy way of logging in and ordering those items," explained Ford. "We've had very positive response from our patients who like the fact that they can order at their convenience."
"Patients order online themselves and then we just handle exceptions. It's very straightforward because of the efficiency of this technology in integrating document management with our (prior authorization requests), (certificates of medical necessity) and warehouse logging," he said.
Efficient Home Delivery With Mobile Technology
Adjusting to patients no longer picking up orders and supplies, as well as lean warehouse staff, requires rethinking deliveries to maximize efficiency. Many are addressing the increased demand for home delivery due to COVID-19 with a mobile workflow solution that automates routing, streamlines paperwork and manages electronic signatures.
Indiana-based Deaconess Home Medical Equipment faced a familiar scenario of still relying on paper-based delivery processes that leave companies disorganized and frustrated because of wasted time and money. All of that changed when the business implemented a mobile delivery solution that has created an operations overhaul, according to HME Business Manager Mindy Carlton.
"We've streamlined our overall HME process and that has allowed us to work quickly and more efficiently," Carlton said.
Since rolling out the mobile logistics technology, the company has eliminated paperwork pile-ups and claim delays, decreasing days sales outstanding by eight days, improving customer service and inventory control, and reducing missing tickets to zero.
Patients now only have to sign once for all required paperwork and the technicians are less likely to forget a form as all paperwork is pre-loaded into the software system. The company integrated the advance beneficiary notice form add-on to ensure it is completed when necessary, reducing the need for a patient revisit.
"Our ultimate goal was to improve efficiencies in our workflow and save the time of both our staff and patients," explained Carlton. "Tickets are no longer misplaced and the amount of serial number errors have been significantly reduced."
Support Staffing With Revenue Cycle Management
The HME business is already tough—with increasingly compressed margins and the ever-looming chance of audit takebacks—but today's business disruptors are making it more important than ever that HMEs get the support they need. Revenue cycle management services are one way providers are doing more with less.
David Hosemann, president and CEO of Hometown Medical, has used the services to help minimize disruptions to his business with scalable staffing, healthy revenues and predictable cash flow. He experienced fast results, including heightening business continuity and team morale, as well as increasing cash flow and profits.
"A lot of folks don't think they can afford revenue cycle management services, but the truth is they can't afford not to have it," he said. "If you are stuck, that's your sign you need it."
Hosemann reported that using the services has given Hometown Medical more reliable follow-up on accounts receivable and faster patient payments, allowing them to focus on patients, referral sources and the communities they serve.
While it's difficult to predict next steps during COVID-19, a solid business continuity plan with automation is a sure way to steady operations. HME providers who know how to make the most out of their current product and platform investments are going to experience greater gains. And that means using solutions such as electronic prescription, resupply, mobile delivery and revenue cycle management, which allow providers to not only work faster and easier, but also to maintain profits as well as employee and patient satisfaction.