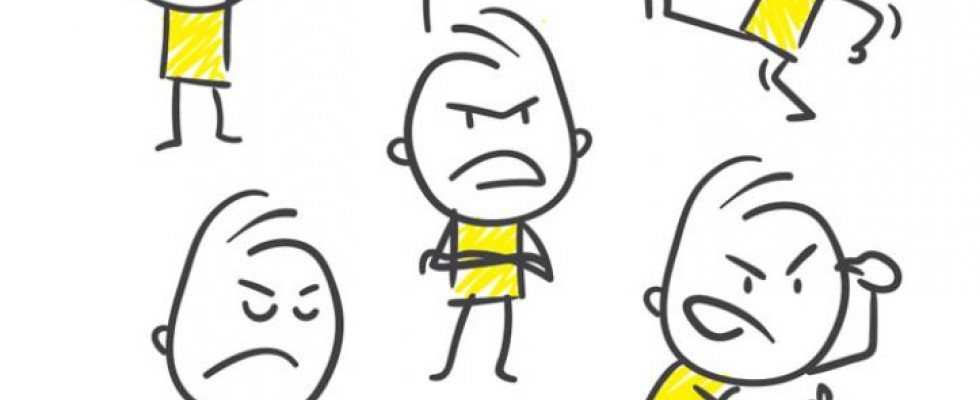 Develop a safety plan before sending workers into the field
The home health and hospice industry is experiencing rapid growth as American consumers become open to new futures in their care experience. In 2014, the Centers for Disease Control and Prevention (CDC) reported that there were more than 12,400 home health agencies in operation, employing more than 2 million home health care workers. This turn has brought innovation to the industry, freeing up hospital beds and offering patients quality long-term, short-term and palliative care in the comfort of their own homes.
Of course, with change comes challenge. Providing in-home care exposes nurses and attendants to a slew of risks that can be difficult to manage and costly to employers if not addressed properly. The first step in creating a robust and proactive safety program is to identify potential hazards in and around the home environment.
Social Risks
Social risks are those that stem from other people; they have a deep impact on home health employees, who must be on constant alert. One commonly faced social risk is verbal abuse. An unhappy patient may become agitated and begin to lash out at a caregiver with foul or hurtful language.
Home health professionals tend to see this behavior more frequently than in other industries, due to the intimate nature of their workspace. They have no idea what the emotional temperature of the home will be when they arrive, and they may experience wildly varying moods. In addition, aides frequently contend with other people in the home; many home health nurses have reported verbal abuse from patients' friends or family.
Another social danger faced when working person to person is physical abuse. Individuals in the home may threaten a worker, making it not only impossible to do their job, but also putting them in danger of bodily harm. The statistics on this are stunning: health care workers experience nearly 75% of all workplace assaults. In-home care workers are especially exposed to this risk due to the isolated nature of their work; if a patient or family member in the home becomes aggressive and escalates to physical abuse, there is no colleague or security nearby to help de-escalate the situation.
Increased drug and alcohol use can also lead to verbal and physical abuse. Home health nurses may encounter people who are under the influence and not responsive to reasoning. These people may feel easily threatened or confused and have a hair-trigger reaction to anyone entering the home. These situations become increasingly dangerous when firearms or weapons are added to the equation. In addition, drug use increases the potential for remote health care workers to be robbed or assaulted, because they are seen as easy targets who may be carrying pharmaceutical drugs.
Environmental Risks
Environmental risk factors are brought about by the physical aspects of the job performed. For home health workers, this spans a wide swath, as they confront hazards both in the home and on the way to the job site.
The first risk factor most remote workers meet is road and weather safety (or lack thereof). Travel to and from a patient's residence is a necessary part of the home health worker's job and one that can vary wildly from day to day. Erratic drivers, traffic and general road conditions can make the journey to a home challenging. Add environmental factors, such as rain, sleet, and snow, and simply traveling to reach a patient can be perilous.
Further difficulties may await them upon arrival, such as challenging parking conditions, neighborhood animals, or wet, icy or unkept walkways. Once they reach the home, a bevy of potential risks await inside. Workers have reported hoarding environments, animal attacks, animal excrement, drug needles and food waste as obstacles to setting up a safe and sterile work space. These conditions may also present fall hazards, making it difficult for home health personnel to do their jobs effectively.
Safety Solutions
An awareness of potential health hazards should be viewed as an opportunity to support workers with the added benefit of protecting the company. A vital part of a robust safety program—and a perfect place to start one—is creating a strong safety policy. A comprehensive safety policy is a clear acknowledgment of standard operating procedures for both staff and management when hazards or risky situations emerge. Both parties know where their responsibilities lie, which builds confidence in a safe workplace.
Employees can continually revisit the policy to understand how to handle and approach various risks, and when an incident arises, employers will have made their commitments to resolving the case clear. This may help in cases where legal action is taken.
7 Steps to a Safety Plan
Assess risk
 
Determine protocol
 
Write a policy
 
Share with staff
 
Enforce usage
 
Invite feedback
 
Adapt as needed
Start with a risk assessment, and, from there, determine the appropriate protocol for potential hazards, create a written policy and enforce those standards. In regard to new and existing safety policies, communication is key, so be sure to set staff members up for success by clearly and directly disseminating information.
Invite feedback from employees to engage them in the process of building a safety protocol. Not only will they feel valued and heard, but the policy will turn into a living document that reflects the true needs of the organization.
Once a policy is in place, companies may want to review additional options to keep their staff safe. Many home health operations have added procedures and equipment to further support their homecare professionals, such as apps, cellphones or buddy systems. Some have opted for more comprehensive options, such as employee safety devices or panic buttons. These devices put help at hand for employees when they need it most, especially when taking out a cellphone to call for help would escalate a situation.
Employees are the heart of any organization and supporting them with a strong safety program will allow them to provide the best possible care to their patients. Listening to their needs, determining the risks they face and responding with up-to-date policies will foster a culture of safety throughout the company and help ensure that employees go home safe to their families each night.