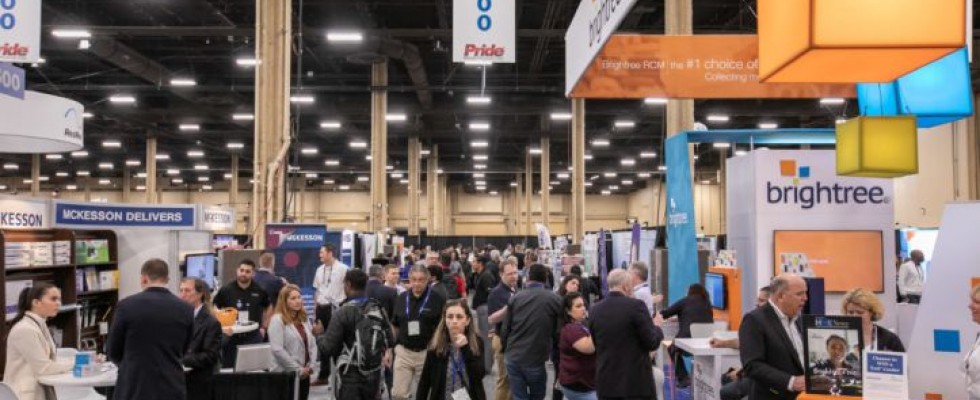 The HME industry met in Las Vegas for education and the latest in product development
From the latest in products to advice from experts, the Medtrade Spring show, held in Las Vegas, Nevada, from April 16-18, offered a window into the quickly changing landscape of the industry.
Here are a few key takeaways:
1. Competitive bidding is here to stay.
With deadlines for bids looming as early as June, those in the industry should be ready to move forward, experts repeated again and again. "We're not going back in time," said Cara Bachenheimer, head of government affairs for Brown & Fortunato. "We all need to be responsible bidders, and while there may not be a lot of time, we're all going to have to put in responsible bids."
2. But advocates are pushing back.
Even while they warn suppliers to prepare, industry experts say they're fighting to keep some items out of the bid program, especially ventilators—an inclusion AAHomecare President and CEO Tom Ryan called "outrageous." "The battle is not by any means over; we continue to fight," he said at an update session.
3. Attendance is up.
Medtrade officials said there was an 11% increase in attendance over last year and an increase in new exhbitors. Medtrade Spring is set for March 3-5, 2020.
4. Manufacturers are adapting.
Whether they are brand-new startups or industry veterans, those who make products are anticipating customer demands. "It's a changing demographic; it's not what it used to be out there," said Jeff Distasio, senior director of sales for Pride Mobility Products, which launched several new products at the show.
That entrepreneurial spirit was in full display on the final day of the show, when HomeCare Magazine and Medtrade staff handed out the New Product Pavilion Provider's Choice Awards. Each of the three awards—ranked gold, silver and bronze according to votes collected from attendees on the trade show floor—went to a company or product with an inspirational story.
"All three of these products demonstrate the spirit of innovation that we love to see," said Sarah Varner, senior director of marketing for the show.
GOLD AWARD: PūrWell CBD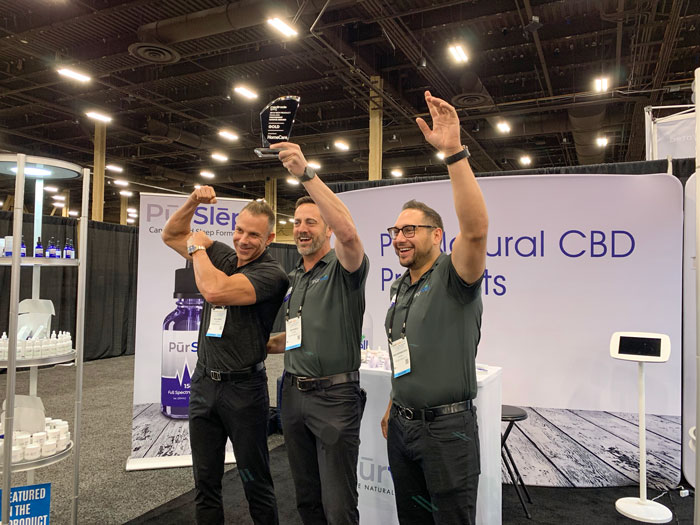 PūrWell CEO Jon Fedele, center, celebrates winning the gold with team members at their booth on the Medtrade Spring show floor.
The Product: A proprietary line of organic, all-natural hemp oil products, led by PūrSlēp, a formulation geared toward sleep.
The Idea: The team behind the health diagnostics company VirtuOx started thinking about offering cannabidiol (CBD) products to enhance sleep. CEO Jon Fedele—a former DME business owner—said they planned to sell through VirtuOx, but realized that their knowledge of the market gave them insight into dealers' needs and pain points. So they decided to add an affiliate program with no cost of entry as well as retail.
How It's Coming to Market: PūrWell is offering two options for HME dealers: Either buy and stock the product or join its affiliate program, which rewards dealers financially for recommending the product to customers and physicians by promoting online sales. PūrWell will provide samples for doctors to distribute. Learn more at purwell.com.
SILVER AWARD: Western Medical, Inc., for Rip n Go Premium Linen Systems
The Product: A fabric bedding set with an absorbent easy-to-replace pad secured with hook-and-loop fastening.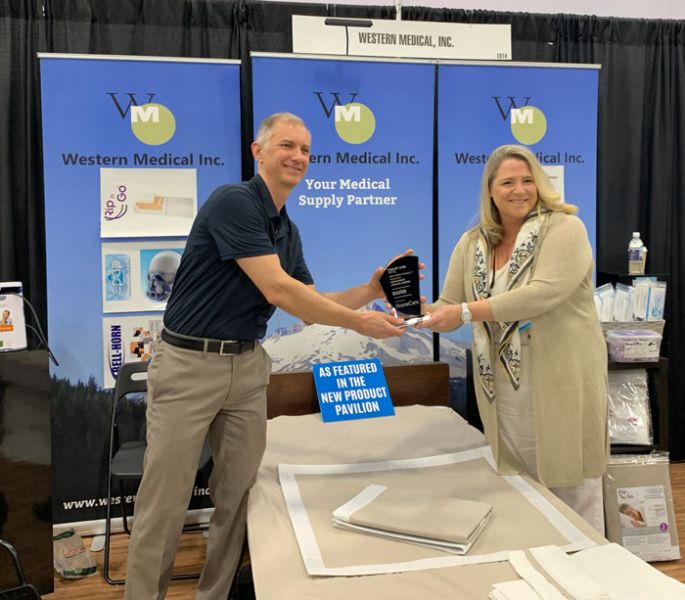 Western Medical's Michelle Skimas, right, shows off the silver award with a team member with Rip n Go sheets on the bed below them.
The Idea: Textile designer Louise Minor was tired of changing her baby's sheets and created an absorbent, secure pad and sheet system for infant cribs. Then she became interested in the possible health care applications, and now has five lines for babies, children and adults. The adult products include those for incontinence and for those with physical obstacles to changing traditional sheets.
How It's Coming to Market: Vancouver-based Western Medical is bringing Rip n Go to the U.S. for the first time with a focus on HME for the adult lines. Western Medical is also encouraging dealers to set it up for demos in their showrooms. Learn more at westernmedicalinc.com and ripngo.ca.
BRONZE AWARD: The Cozee
The Product: A full-sized soft portable heating blanket that provides up to six hours of heat per battery charge.
Cozee Founder Paul LaRue demonstrates the heated portable blanket with a show attendee.
The Idea: Paul LaRue wanted a portable electric blanket for his adult daughter, Brianna—or BooBoo, as the family calls her—but couldn't find one anywhere. She was born with cerebral palsy and other health conditions that limit her circulation and leave her always feeling chilled. His creation has generated interest from outdoor retailers and search-and-rescue operations. But LaRue says his true goal is to assist those, like his daughter, who are cold all the time due to circulatory or other health issues.
How It's Coming to Market: You may see it soon on the QVC shopping network; Cozee is also offering a 20% retail discount on its site. Learn more at thecozee.com.