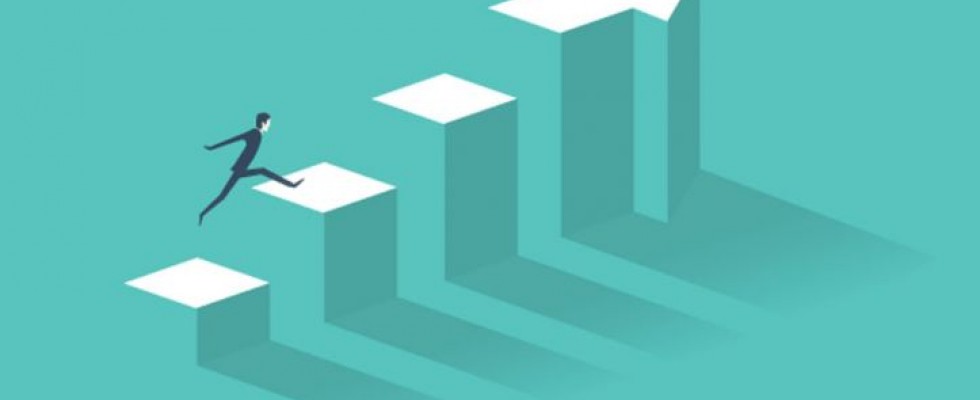 AAHomecare is tackling new challenges and looking forward in mid-2019
When the Centers for Medicare & Medicaid Services (CMS) released the end-stage renal disease/durable medical equipment, prosthetics, orthotics and supplies (ESRD/DMEPOS) final rule in November 2018, it marked the culmination of a multiyear campaign by home medical equipment (HME) stakeholders to improve the Medicare bidding program and push back against bidding-derived pricing for suppliers outside of competitive bidding areas (CBAs).
From spearheading binding bid legislation enacted in 2015, to securing hundreds of House and Senate co-sponsors on multiple non-CBA relief bills, to a multipronged advocacy strategy on the HME-related interim final rule (IFR) and the ESRD/DMEPOS rule to directly engage CMS and the U.S. Department of Health and Human Services while also generating strong Capitol Hill support on these regulations, the industry was persistent, passionate—and ultimately, persuasive. These efforts led to substantial reforms for the next round of the bidding program and secured more than $1.8 billion in relief for rural HME suppliers.
Although efforts to obtain relief for all non-CBA suppliers fell short, the HME community did achieve the most significant wins since the inception of the bidding program. Extending relief outside of CBAs remains a priority for AAHomecare this year, along with meeting these new challenges with significant potential impacts on our industry.
1. Keeping Ventilators Out
Even as the dust was settling after the release of the highly consequential ESRD/DMEPOS final rule, CMS signaled its intention to add non-invasive ventilators to the next round of the bidding program (taking effect January 2021) when it solicited comments on the proposal in late 2018. Despite strong pushback from the HME community, along with groups representing patients and clinicians who depend on ventilators, the agency confirmed in March it would go forward with the change.
As a former oxygen supplier and respiratory therapist, I am especially concerned about the potential impacts of this policy change. Anyone familiar with ventilators as either a patient or provider understands that these products are literally life-support systems for many individuals and require a high level of service to ensure effective operation.
Since CMS's first announcement of this policy change last fall, AAHomecare has been coordinating with patient groups and major clinician groups who share alarm over the prospect of adding non-invasive ventilators to the bidding program. Rest assured that AAHomecare is going to be at the forefront of efforts to raise the volume on this issue on Capitol Hill—and I strongly urge all respiratory providers to commit to joining in on this campaign.
2. Boosting Payer Relations
AAHomecare made a serious investment in expanding the group's advocacy work beyond Medicare reimbursement and regulation by bringing aboard Laura Williard­— now our vice president of payer relations—three years ago. Since then, AAHomecare has partnered with state and regional HME association leaders and other providers to advocate against Medicaid reimbursement cuts and slow the growth of single-source contracting and narrow supplier networks. In 2018 alone, these efforts helped persuade Medicaid officials in 29 states to avoid dropping reimbursement rates to match bidding-derived Medicare rates.
AAHomecare is reinforcing success in payer relations by bringing on additional staff so the organization can continue to build relationships with state legislators and regulators, major managed care organizations (MCO), Medicare advantage plans and other significant non-Medicare payers.
This year began with the passage of legislation to protect Medicaid rates and product coverage for MCO payers in Kentucky. A bill also passed providing a separate Medicaid benefit for complex rehab technology (CRT) in Tennessee. These efforts provide a template to advocate for similar state-level legislative initiatives in other states.
With the populations being served by Medicaid and Medicare Advantage plans expected to continue growing, AAHomecare's decision to become more active in this area is likely to pay even more significant dividends for HME suppliers going forward.
3. Preparing for CB Round 2021
When the bid window opens for Round 2021 of the bidding program this June, suppliers will need to deal with new procedures and rules, including the requirement to secure bid bonds to participate. AAHomecare has partnered with other HME stakeholders to develop comprehensive online educational resources to help suppliers understand the new bidding landscape.
AAHomecare played a leading role in developing calculators that allow suppliers to see how CMS's new lead item bidding methodology will impact rates for related items in 16 bidding categories in the next round. The calculators use ratios derived from an instrument created by the Competitive Bidding Implementation Contractor; they add additional features that provide more contextual information, including rates currently in effect and results that show how bids entered will compare to rates for non-lead items in both dollar amount and by percentage.
The prices set in Round 2021 will not only determine Medicare reimbursements; they will also influence rates for a majority of other HME payers. It is essential that the HME community goes into this bidding round with a clear understanding of how the new bidding process works—and AAHomecare is going to do everything possible to make sure suppliers are prepared to bid smart.
Help to Prepare for Round 2021
For help preparing for the DMEPOS competitive bidding program, visit
dmecbpeducation.com
. The new site, created by AAHomecare, the Council for Quality Respiratory Care, the VGM Group and the Healthcare Nutrition Council, brings together publicly available information from government sources—including enhanced bid calculators and other tools—to provide the community with educational resources and materials.
Advocates Wanted
As I noted at the beginning of this column, I'm proud of the relief and bidding reforms AAHomecare helped secure for HME in 2018, but that doesn't mean efforts to broaden the scope of non-CBA relief are finished. Advocates are working with legislators on Capitol Hill on new legislation that will provide more substantial, long-term relief for suppliers in non-bid areas and we will once again look to rally strong grassroots support from the entire HME community.
The AAHomecare Washington Legislative Conference, taking place May 22–23, 2019, will bring suppliers and association leaders from around the country to Capitol Hill for visits to House and Senate offices, providing a springboard for efforts to secure more relief for HME and also give us an opportunity to advocate for other priorities, such as keeping ventilators out of the bidding program, improving oxygen reimbursement policy, and establishing a separate benefit for CRT.
If a provider wishes to become more involved in public policy advocacy for HME, the Washington Legislative Conference is a great place to start. Visit aahomecare.org/wlc to learn more and take part in shaping a better future for HME.