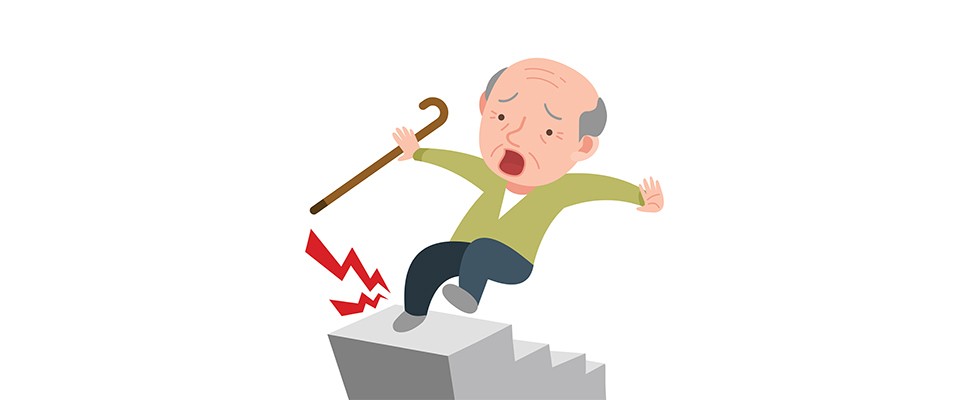 Did you know Wi-Fi signals can be used for home monitoring, home security, health monitoring and more?
In today's connected world, the internet is dominant in our lives. With the Internet of Things (IoT) and smart devices, the continued rise in entertainment streaming and gaming, and work- or learn-from-home arrangements for many, we're spending more time than ever on Wi-Fi and connected devices. In fact, a 2019 study from Deloitte found that U.S. households had an average of 11 connected devices—a number that has likely increased in the wake of the COVID-19 pandemic. Within these devices are wireless radios, which send and receive information from a central access point.
While you may be familiar with using Wi-Fi for your smart devices, did you know Wi-Fi signals can be used for home monitoring, home security, health monitoring and more?
How It Works
Wi-Fi signals in your home function much like waves in a pool—as you move around the pool, the waves bounce, break and bend around objects. In homes, these waves bounce, break and bend around walls, ceilings and people. When paired with artificial intelligence (AI) capabilities, such as machine learning, Wi-Fi waves can be harnessed to sense these obstructions and interpret movement. This is called Wi-Fi Sensing. Wi-Fi Sensing builds on the devices already used in wireless networks to detect environmental changes in your home.
For example, by crossing the communication path of a wireless router and your smart voice assistant, an agent running on the router can sense the disruption and, using these waves, determine your presence, location, etc.—much like radar. With use cases in motion and presence detection, security, home automation and elder care, Wi-Fi Sensing is quickly becoming a less-intrusive option for remotely monitoring loved ones and more.
Aging in Place on the Rise
The number of adults over 65 is rapidly growing, especially within the United States. By 2060, the 65-plus age group's share of the total population will increase from 16% to 23%. As the population ages, key questions arise, such as: Who will take care of these older adults? Where will they live?
A recent survey found a staggering 90% of adults aged 50 and older want to age in place rather than move into care facilities. Historically, aging in place was often not possible due to significant health and safety concerns, but in recent years, the health technology industry has developed cutting-edge solutions that make aging in place a safe, attainable option for many seniors in response to this growing demand.
Fall Detection, Remote Health Monitoring & Activity Insights
Falls are a primary health and safety concern for those with elderly loved ones living alone. One out of four seniors fall each year. Fall detection and medical alert systems have moved far beyond Life Alert's well-known "I've fallen, and I can't get up" buttons.
Emerging fall detection technologies and options include wearable insoles, wall-mounted cameras that use software algorithms to detect falls and smart watches specifically designed to monitor falls. Notably, wearables (e.g., watches, insoles, pendants) often have lower adherence rates; Wi-Fi Sensing offers a non-wearable fall detection option without the limitations that obtrusive cameras bring.
Applying AI to Wi-Fi Sensing allows for an analysis of the motion data gathered by the devices placed around a home. Sensitive enough to recognize abrupt changes and initiate the appropriate chain of responses, Wi-Fi Sensing is an efficient tool for elder care. Because of its inconspicuous nature, Wi-Fi Sensing home monitoring enables seniors to remain independent and can sense the unique signature of a trip and fall movement, triggering an alert to local caregivers or family members. Even changes in a person's activity like breathing, sleeping and gait can be derived from the data produced by these devices and used to alert caregivers of irregularities, not only serving as indicators of health challenges but also preventing incidents before they occur.
Wi-Fi Sensing can even detect whether a loved one is at risk of falling by monitoring their gait—and can thus prevent dangerous falls.
In addition, gait and presence monitoring can determine whether a senior is wandering, as happens with memory care patients. Eventually, we anticipate these detection capabilities will be able to differentiate between a trip-and-fall scenario and a fall caused by the onset of a heart attack.
New Health & Monitoring Technologies Benefit All
Emerging technology like Wi-Fi Sensing that supports aging in place is being embraced by caregivers and elderly loved ones alike, primarily because they provide both parties with what they need. Caregivers and family members need to be assured that their loved one is safe, while seniors are seeking independence and autonomy.
Elderly loved ones are often concerned about feeling like a burden, so they are more comfortable asking for help through gadgets and innovative technology rather than going directly to friends or family, particularly as requesting help from family can be viewed as an inability to care for oneself and thus a threat to one's independence or ability to age in place. Increased comfort with technology over family could mean seniors are more likely to get the help they need when they need it. New technology has the added benefit of appearing flashy and exciting, which could improve adoption rates above some legacy remote monitoring tech.
In addition, even those with fewer financial resources can afford many technologies that support aging in place, replacing certain tasks that might otherwise require a caregiver, and allowing families to dedicate funds to where in-person help is most necessary. New tech and devices take pressure off caregivers, helping them do their jobs more efficiently and with less stress.
These innovations will change lives and deeply influence the possibilities for seniors living on their own, improve health outcomes for older adults and empower caregivers and elderly loved ones alike with greater autonomy while preserving privacy. Through technology that supports independent living, aging in place truly is more viable than ever.