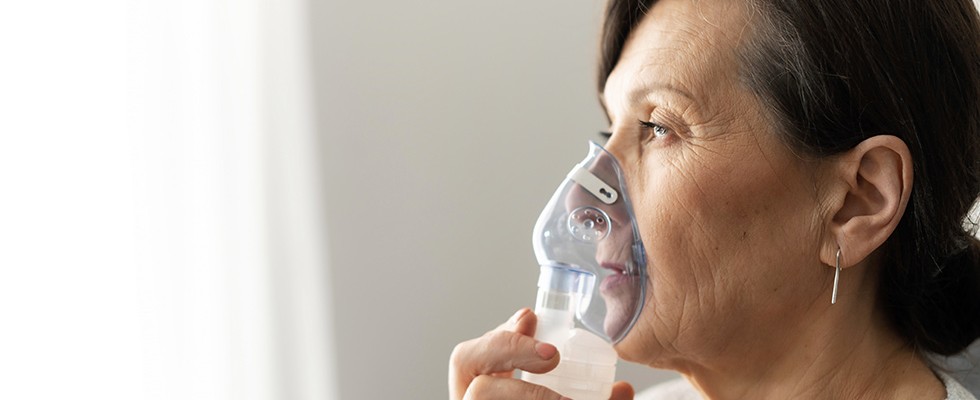 Embrace technology to improve patient outcomes
If the last three years of the COVID-19 pandemic taught us anything, it may have been that if you weren't prepared to embrace technology in a global pandemic, then you and your business were probably in a lot of trouble. Virtual Zoom or Teams meetings became the norm in society— along with health care at home. Due to fears of contracting or spreading the virus, controlling and minimizing direct patient contact became a necessity. Additionally, with rising costs everywhere, it became imperative for many health care providers to re-examine their entire business model.
Staffing shortages and supply chain issues have pushed health care providers and manufacturers to make difficult decisions about how to keep their businesses running. It became a triage-like atmosphere that had never been seen before in the history of home-based health care. With hospital admissions and subsequent discharges at historic highs, it became even more critical to get patients the care they needed.
Speedy and efficient discharge to home became a critical element of the care process. Any acute but stable patient that could be managed at home had to be discharged from the hospital as efficiently as possible to make room for higher acuity and critically ill patients. The unprecedented volume of patients, along with the myriad of challenges created by the pandemic—including the lockdown, remote work, and human resource and supply chain shortages—only exacerbated a complex situation. These historic events forced most industries to rethink their business. This was most evident in health care, which is the definition of an essential service.
Devices to assess, monitor and treat respiratory illness saw unprecedented demand. Unexpected sales of pulse oximeters, digital thermometers, blood pressure monitors and other equipment resulted in shortages and backorders globally. Essentially, any device capable of monitoring heart rates or respiratory rates became in demand—even devices not commonly considered medical equipment. Smartwatches that detect atrial fibrillation or blood oxygen levels became popular. Fitness trackers were also used to monitor user health and well-being.
Even with many of these capabilities available at home, tragedy could not be averted. The pandemic had both direct and indirect effects on other causes of death in the U.S. From 2019 to 2020, death rates for heart disease, accidents, stroke, Alzheimer's disease and diabetes increased significantly. As a result, it was even more important to monitor patient health and well-being at home during these critical times. Telehealth, in its many forms, became a popular choice with patients and health care providers as it made it possible to treat large numbers of patients virtually using video calls and other interactive technologies. This triggered the development of more sophisticated technologies intended to expand "virtual" interactions between the health care provider and patient.
 
Looking Forward
Many health care manufacturers have turned their attention toward the future and have started developing products with remote communication or connectivity features. One example of a device that has shown great potential to reduce exacerbations of COPD or asthma is "connected" or "smart" metered dose inhalers. The technological capabilities of these devices include recording when the inhaler was last used, next dose reminders and breathing technique analysis. This real-life data can also be securely transmitted to the physician or health care professional to determine adherence, medication effectiveness and any need for additional intervention.
Technology-based products have existed in the market for years with varying levels of success and adaptation. CPAP and bilevel devices used to treat obstructive sleep apnea use connectivity to track compliance as well as determine effective therapy. Auto-adjusting or auto-titrating PAP devices also can learn when patients are obstructing and how much pressure is needed to overcome these obstructions. These devices have shown varying results in relation to patient compliance.
Auto-adjusting or "smart" oxygen-conserving devices that adjust to patients' needs on demand have been shown to reduce blood oxygen desaturations and potentially help avoid COPD exacerbations that lead to costly hospital readmissions. In dynamic breathing conditions, these devices will adjust the oxygen dose the patient receives based on their breathing patterns and respiratory rate. In theory and in practice, these devices have allowed patients to become more active.
One study showed that a breath-responsive, variable-bolus, oxygen-conserving device—when used with ambulatory oxygen in patients with moderate to severe COPD­—will help improve oxygen saturations and lead to improved quality of life while reducing oxygen source utilization. These results demonstrated a benefit to the patient population, the oxygen source provider and the health care system.
More recently, devices such as portable oxygen concentrators (POCs) have introduced some level of remote connectivity. Whether through Bluetooth or cellular connectivity, these devices can transmit crucial data from the end user to the oxygen provider and clinician. Some of the information that can be gleaned from these devices include patient data, such as therapy adherence, or device data, such as operating conditions, alarms, etc.
This information can help providers or clinicians determine how the patient is interacting with the device, along with proactively monitoring the performance of the device. They may include monitoring the hours of use, current settings, current device status and simple troubleshooting, including whether the unit needs servicing. With the ability to troubleshoot devices without unnecessary and costly trips to patient locations, health care providers can increase their return on investment and lower their cost of ownership while providing quality service to their patients and caregivers.
Tailored Therapies & More
Manufacturers have and will continue to shift gears toward developing more products that address connectivity and remote communication between end-users, providers and clinicians. The role of connectivity in home health care devices is still evolving, but it's fair to say connected devices will become an integral part of remote telemedicine in the future.
Providers and end users who have embraced technological advances in health care will likely reap the benefits more and more over the next several years as these technologies evolve. Physicians, respiratory therapists, nurses and other clinicians will be able to tailor or adjust therapies based on the data received from many of these connected devices without actually having to physically see the patient.
Ultimately, embracing these technological advances should improve overall patient satisfaction, compliance with therapy and clinical outcomes.