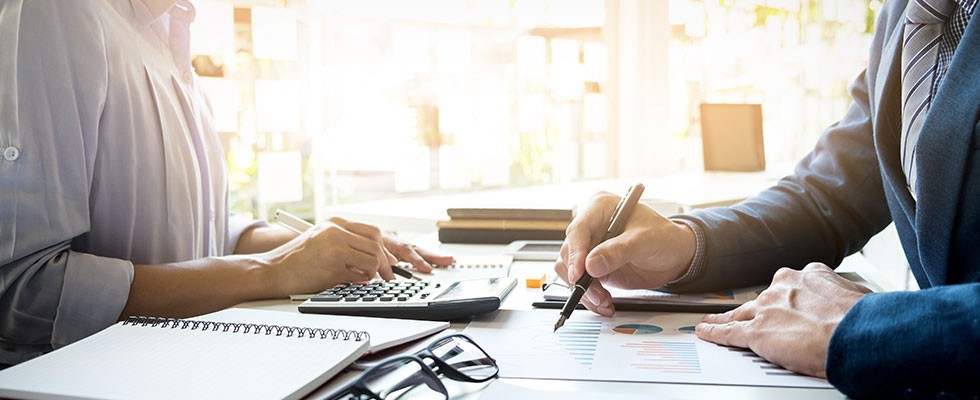 Get your team ready for a possible feeding frenzy
Audits are not something home medical equipment (HME) providers can worry about later; preparation and planning for the eventuality of an audit is the right approach. With the proper foresight, providers should be poised to handle any type of audit they may face. Let's take a look at the current audit climate, an audit entity update, due diligence audits and the operational impact of audits on the business.
Audit Climate
Industry experts say they are seeing more audits of HME suppliers.
"We are seeing more Recovery Audit Contractor (RAC) and Supplemental Medicare Review Contractor (SMRC) audits, although they are still primarily on items that are not pandemic-related, such as catheters, hospital beds, orthotics, etc.," said Wayne van Halem, president of the van Halem Group. "We have seen a couple of Unified Program Integrity Contractor (UPIC) audits for respiratory equipment submitted during the pandemic on claims with catastrophe related (CR) modifiers."
HME suppliers should ensure they have staff ready to handle the influx of audits and that they are tracking by audit type and entity to discover patterns. Respond to incoming audits in a timely manner. Once you learn the reasons for the audits and the outcomes, you will know where to focus continuous process improvement training and which products need regular internal audits to improve results. Monitoring the state of audit appeals is also important.
"One thing that has me concerned is the fact that the Administrative Law Judge (ALJ) backlog is expected to be caught up by mid-year," van Halem said. "With the Office of Medicare Hearings and Appeals' budget and expansion, [the ALJ is] staffed to manage 300,000 appeals annually."
Isn't it ironic that the ALJ's end to the appeals backlog still has suppliers worried?
"With reports showing that the ALJ is receiving just over 8,000 claims a quarter and less than 35,000 appeals annually, they have staff and time on their hands," said van Halem. "I feel fairly confident that the Centers for Medicare & Medicaid Services will likely utilize the RAC program as a catalyst, and we will see an uptick in volume in the latter part of the year."
Entity Update
Which audit contractors are keeping busiest? Van Halem explained that his concern is with the audits by the UPIC for the CR modifier on respiratory claims during the pandemic.
More troubling "is that they tend to audit a sample of claims and then extrapolate the error rate to the entire universe of claims. As a result, they can then identify significant overpayments," he added.
Many HME suppliers are focusing their attention on audits from the Medicare contractors that are active now, especially those focusing on pandemic-related audits and the RACs, who have time available after reducing the ALJ backlog. Much of this requires proper staffing and prioritization. For example, is your staff ready for the reinvigorated RAC audits? Are the CR modifier claims inclusive of the necessary documentation? And finally, has your team performed preemptive internal audits throughout the pandemic to ensure you are ahead of the audit storm?
Payers other than Medicare are beginning to show signs of regular audits, too. No longer can providers expect to be audited exclusively by Medicare.
"UnitedHealthcare is probably the most active when it comes to audits, but we are also seeing a lot of activity with Medicare managed care [Part C] plans lately," according to van Halem.
As audits increase for Medicaid claims submitted during the pandemic, suppliers should not only review what the federal waivers and flexibilities include, but also consider each state's Medicaid waivers and their varied expirations.
This means keeping track of the various states in which you do Medicaid business to follow their waiver timelines. Providers also need to keep track of paperwork for the non-Medicare payers that are beginning to audit in earnest.
Due Diligence
A due diligence audit is a real test of your compliance protocol and of how well you manage and mitigate your compliance risk. A due diligence audit is a look inside the bowels of the company to see if your processes are in sync with the payer's, all while demonstrating your staff's preparedness for an audit.
"Many entities now are interested in stock purchases in an effort to gain access to a supplier's insurance contacts," said van Halem. "However, a stock purchase carries with it much more risk, as you are also assuming the liability on all the claims previously submitted. So it is important for investors to understand or quantify that risk before purchasing a business."
Providers should perform an internal risk assessment and claims audit to determine which claims were submitted accurately and in good faith. That is what a potential buyer will do, and you will be ready for it.
Know your risk before opening yourself up to an unfavorable due diligence audit. If not, your company can be appreciably devalued depending on the risk identified. Ask yourself if you would purchase your own company based on your results. And consider having an outsider conduct the check to ensure you are ready for any outside audits that may come your way.
Operational Impact
Much of your effort should be focused not just on audits and appeals but also on how the order-to-cash process would be impacted by an audit. Implement continuous process improvement plans as you uncover training opportunities from your own internal audits. Improve cash flow by adhering to payer guidelines and keep your money by securing documentation up front. Internal audits are prudent and are the proactive approach to compliance for all HME suppliers.
Having discussed this topic with many providers around the country, the key takeaway is that an audit department should really be about risk management. By using staff that has a keen understanding of the business's bottom line as well as the regulations and current audit focus, you will be poised to handle audits for today and into the future. Your company will continue to flourish amidst the reinvigorated audit frenzy.