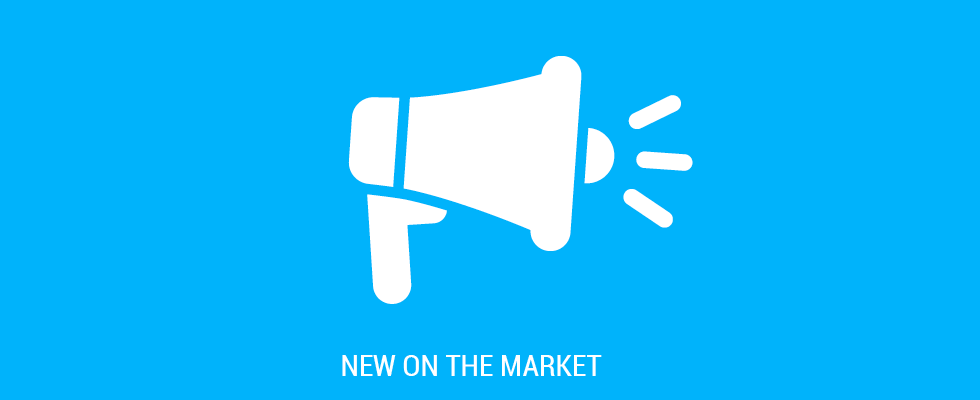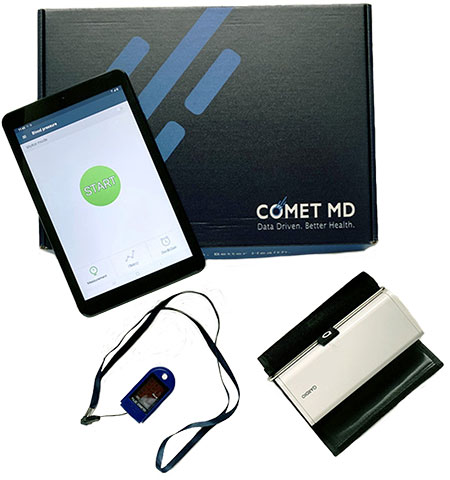 Virtual Care System
COMET MD
Comet MD's new virtual care system is designed specifically for use with elderly and technologically challenged individuals. The system is cellular based to prevent issues with Wi-Fi or other connectivity. The system includes devices to measure heart rate, heart rhythm, oxygen, glucose, weight and more, combined with a built-in virtual visit platform that helps caregivers and practitioners provide preventative care and keep high-risk individuals out of the emergency room. Visit cometmd.com.
---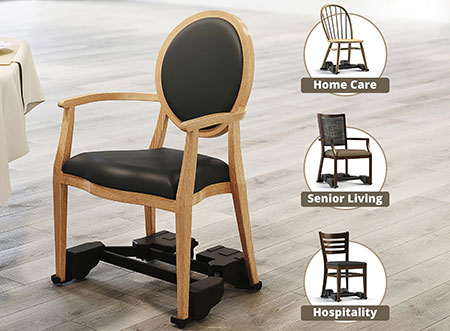 Chair Caddie
COMFORTEK SEATING
The Chair Caddie is an aftermarket product designed to assist caregivers at the dining table. Made of solid steel, the Caddie is attached to the base of an existing dining chair, allowing it to turn, roll and brake. It allows a caregiver standing behind the chair to get a seated person up to or away from the table with ease and grace and with reduced risk of personal injury. Visit chaircaddie.com.
---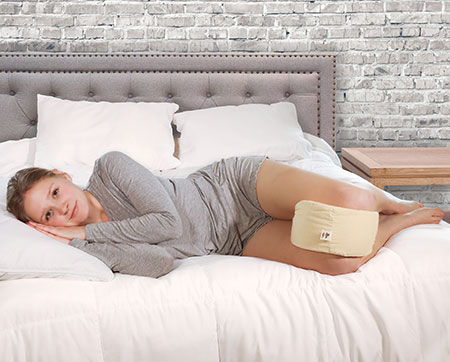 Original Wonder Disk
CORE PRODUCTS INTERNATIONAL
The Original Wonder Disc positioning support pillow provides comfortable yet firm support between the legs to help relieve sciatica pain, joint pressure and pregnancy discomfort and to provide an overall healthy sleep posture. The self-centering design helps keep the pillow in place without the need for straps. This pillow helps relieve pressure and strain on the lower back, hips, knees and ankles. It can be used as a knee or leg pillow, a leg elevation pillow, a pregnancy support pillow or a travel pillow.Visit coreproducts.com.
---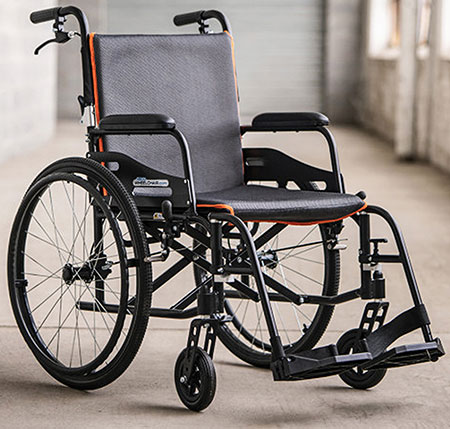 Featherweight 13-Pound Wheelchair
FEATHERCHAIR
Most wheelchairs for seniors weigh over 35 pounds; the Featherweight was designed with super light aluminum and pop-off wheels, allowing the frame to weigh just 13 pounds (19 pounds with wheels and accessories). This makes the Featherweight easy to lift in and out of a car when traveling. Visit 1800wheelchair.com.