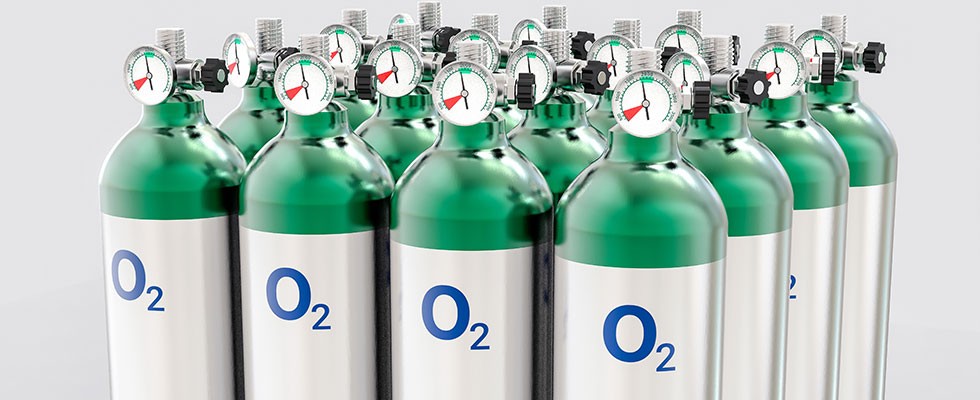 Partnership & transparency are key
For many, the word "opportunity" captures the optimism the home medical equipment (HME) industry is trying to grasp as providers look at the plans they made for 2022 in what we hope will soon be a post-pandemic world. Providers examine and interpret the dozens of cues from spreadsheets, their business partners and suppliers, and their customers, all in an effort to do the impossible—predict the future.
Providers weigh all of this wondering if plans for this year will measure up to reality, but understand that the past two years have been a true test of leadership and strategic planning for their company.
As global supply chain woes persist, many experts estimate that relief will not be in sight until 2023. That has HME industry leaders ramping up advocacy efforts to garner support at the state and national levels, while bracing for the continued pressure and both the short- and long-term impact of serving patients at home.
Even in this environment, there are some solid steps that can be taken to address the pain points of today and prepare to meet the potential challenges of tomorrow. Here are the top three things you can do with your oxygen equipment manufacturer right now.
1. Forge a partnership.
A good relationship with manufacturers and distributors is essential. Their sales, customer service and technical service teams, like others in this industry, have been focused on solving supply problems for years, because that is essential to building a foundation to undergird even the most challenging situations. Demand for oxygen therapy equipment has been elevated throughout the pandemic, and getting equipment to customers has been a feat of planning, prioritization and communication.
In many ways, you may have thought of your manufacturer as a supplier, not a partner, but I don't think anyone can argue with the fact that at this moment in time, we are all really in this together.
On industry calls week after week, there is a chorus of people who report on the level of frequency at which they are talking to their manufacturers. Industry leaders and your peers are checking in on how things are going and getting up-to-date reporting and estimates on shipping lead times.
Keeping the lines of communication open can make all the difference. If you aren't talking to your manufacturing partners, look at ways to start adding this into your weekly communications. Most will welcome the opportunity to hear what is happening on the front lines and to have the chance to talk through any creative approaches in helping you find solutions to give your patients the care they need.
Don't be surprised if answers to your questions aren't readily available when you ask about lead times and details regarding specific product lines. The conditions continue to be dynamic across the globe, with impacts that are felt at every level of an organization, especially on the production floor and in shipping departments.
2. Be open & transparent about your needs.
Forecasting is the linchpin for those working in oxygen equipment manufacturing—and right now it is one of the top priorities for sales, marketing and operations teams. Predicting the future needs of providers and distributors, today in particular, has given the term "variability" new meaning.
Global demand for oxygen equipment has continued to exceed the old normal, moving the bar yet again on expectations around the new normal and any ideas of what post-pandemic demand will look like.
There is one silver lining: While manufacturers have had to work hard to ramp up production to meet the acute demands of the pandemic, the current crisis has put a spotlight on underserved communities and countries and created actionable plans to address those needs for the long term and prepare these geographies for future challenges.
With a good partnership in place, don't be afraid to talk candidly about where you stand in your inventory and what you realistically predict based on your organization and geography. Real numbers give real substance to planning at the manufacturing level, and can make a difference as the manufacturer works to have everything in place to meet that demand.
3. Plan for 2023 now.
In an article in the August 2021 issue of HomeCare, I explored the continued demand for stationary oxygen concentrators—the true hero of the pandemic—as well as a revived interest in portable oxygen concentrators that emerged as travel restrictions lifted and many oxygen users were expanding their activity outside the home.
At the same time, global supply chain issues continued to worsen, affecting not only medical equipment manufacturers, but a host of other industries. Persistent shortages for semiconductor chips continue to plague oxygen equipment manufacturers, as they do for many other sectors, including automotive, consumer electronics and more.
Based on reporting and available data, industry experts expect this pressure will be in place for at least the next six to 12 months. What does this mean for you? A negative impact will continue to be felt globally, and if you haven't started planning for 2023, now is the time.
Any effort to take a critical look at your business today and analyze the potential demand you may need a year from now is worth the effort. It could open just the right opportunity along the next bend in the road. Having a reliable manufacturing partner you can count on alongside you on the journey could make all the difference.