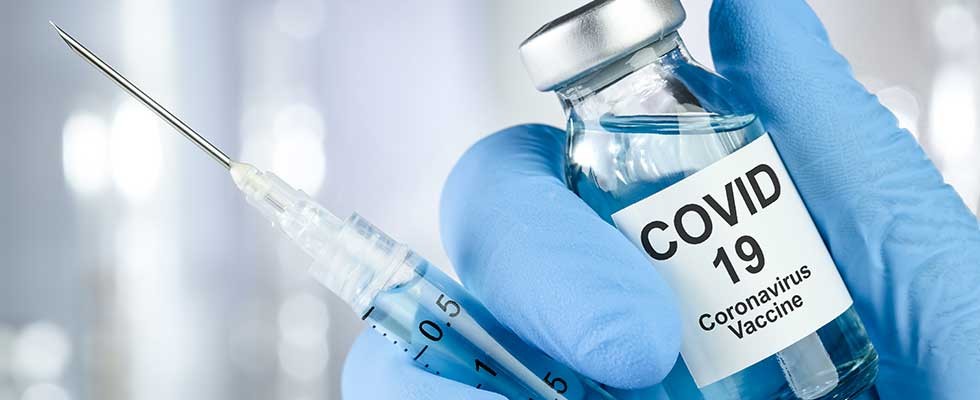 A look at the legal justifications
Friday, February 26, 2021
COVID-19 is a game changer. We have lost more than 475,000 Americans and that number continues to grow. Our daily lives have been disrupted in large and small ways. Pre-pandemic, our society had been moving toward an increased dependency on technology. The pandemic has pushed this movement into hyperdrive.    
The reliance on telehealth is just one example. Pre-pandemic, there was a steady movement toward telehealth in the private sector; commercial insurers took the lead in encouraging the utilization of telehealth, while Medicare lagged behind. When COVID-19 hit, health care went into triage mode. Government regulators and commercial insurers relaxed telehealth restrictions and essentially said to health care providers (physicians, hospitals, durable medical equipment suppliers, etc.): "Take care of your patients and try to keep them out of the hospital. But don't game the system. After all of this is over, we will determine if you played fairly." It is likely that after the pandemic, many of the relaxed polices regarding telehealth will become permanent.
Over the last 12 months, the durable medical equipment (DME) industry has had to pivot away from face-to-face encounters with patients and towards virtual encounters. This has taken different forms:
instructing patients how to set up and use equipment via videoconference;
monitoring patients through equipment that has the ability to transmit information to the supplier; and
troubleshooting via audio/video capabilities.
Post-pandemic, DME suppliers will likely have more face-to-face contact with patients; however, reliance on virtual communications will continue to be an important part of suppliers' business model. A silver lining for the DME industry during the pandemic is that government regulators, commercial insurers, physicians and the general public are coming to appreciate the critical role that DME suppliers play in treating patients and keeping them out of the hospital.
The Vaccine Question
While COVID-19 has been all-consuming, there is finally light at the end of the tunnel. The Pfizer and Moderna vaccines are now being administered and additional vaccines will likely come onto the market. During the pandemic, DME suppliers have allowed a number of their employees to work remotely. However, as administration of the vaccine increases, suppliers are asking remote employees to return to workplaces. In so doing, the following question arises: Should an employer require employees to take the vaccine as a condition of employment or should the employer only suggest or encourage employees to take the vaccine? To date, there are no laws that directly address this issue.
The concept of mandatory vaccination in employment is not novel. Many health care workers are required to receive certain vaccinations as a condition of employment. The Equal Employment Opportunity Commission (EEOC) and the Occupational Safety and Health Administration (OSHA) have historically interpreted mandatory flu vaccination as permissible—with conditions. Specifically, the EEOC has stated that an employer must provide reasonable accommodations to employees who refuse to take a vaccine due to legitimate religious beliefs and/or a disability that may cause the vaccine to be harmful.
OSHA has stated that mandatory vaccinations are allowed, except for employees who refuse a vaccine because of a reasonable belief that it will negatively affect their underlying medical condition. If the employer requires employees to be vaccinated, but an employee declines to be vaccinated on the basis of religious belief or underlying medical condition, and if the employee requests an accommodation, then the employer should document the employee's request and the accommodation offered.
So, as of today, employers may mandate vaccinations, subject to EEOC and OSHA restrictions regarding religious belief and concern about an underlying medical condition. There is a wrinkle as it pertains to employees who belong to a union:
Before mandating a vaccination, the employer needs to review any collective bargaining agreement to determine if it includes prohibitions of or restrictions on mandatory vaccines.
Even though—subject to the EEOC/OSHA restrictions—an employer can mandate vaccination as a condition of employment, the employer may want to consider asking or persuading employees to take the COVID-19 vaccine, as opposed to requiring that they do so. For those employees who decline vaccination, the employer may want to offer accommodations, such as:
working remotely;
physically separating the person from vaccinated employees if they remain in the office;
or requiring employees to continue to wear face coverings.
Arguing Both Sides
There are arguments to be made both ways when deciding whether to require or encourage employees to be vaccinated.
1. Arguments for mandatory vaccination
The employer can assert that requiring a vaccination as a condition of employment protects all employees and customers. Employers can assert that, with few limitations, employers have the right to set health and safety work conditions. Employers can argue that requiring a vaccine is "job related and consistent with business necessity." This is the Americans With Disabilities Act standard that permits employers to make medical inquiries and administer medical tests. Plus, OSHA requires employers to provide a safe work environment. Employers in high-risk areas (e.g., meat packing plants, schools, hospitals and other health care providers with direct patient contact) can argue that mandatory vaccinations are necessary to protect employees and the people employees come into contact with. As previously noted, most employers in the health care space currently require their employees to receive annual flu shots.
Lastly, it is noteworthy that when the U.S. was faced with the H1N1 swine flu, employers were allowed to require their employees to receive vaccinations. An example of an employer requiring employees to be vaccinated is the action being taken by Davis Wright Tremaine (DWT), a large national law firm. According to several news outlets, DWT announced that it will require a COVID-19 vaccine for its attorneys and staff to return to work at the office. The ABA Journal quoted a press release from the law firm, which said: "Allowing for a reasonable period of time to get vaccinated once eligible, only those who have been vaccinated will be allowed in the office or to attend firm-sponsored events. (In the coming months, proof of vaccination will also be required.)"
2. Arguments against mandatory vaccination
There is a risk that if the employee receives the vaccine, a serious adverse reaction may occur. This, in turn, may result in a workers' compensation claim or perhaps a lawsuit. Employee morale may also be negatively affected by a mandatory vaccination requirement.
If an employer mandates vaccinations, and if an employee objects on the grounds of bona fide religious beliefs and/or concern about an underlying medical condition, then the employer is required to offer accommodations. Other than the foregoing, if an "at will" employee refuses to be vaccinated, then the employer can probably terminate employment.
In making decisions, the employer must balance the safety of the workplace with an employee's individual rights. Note that a 2018 federal court decision stated that the fear of a "garden variety" allergic reaction does not amount to a disability.