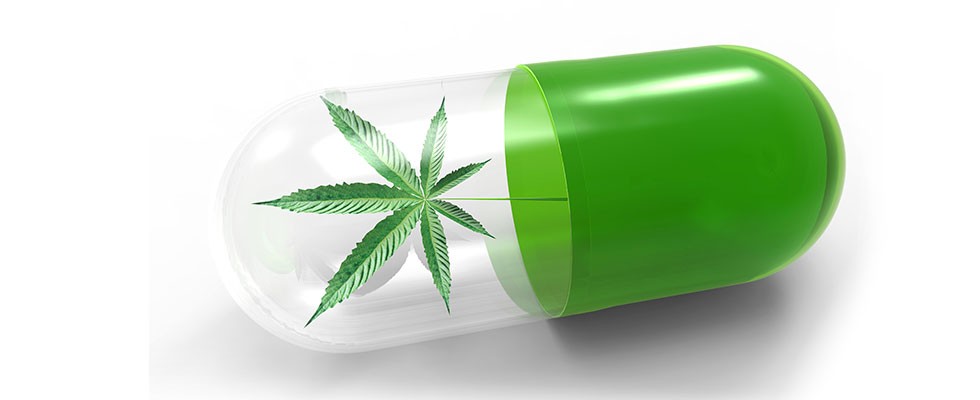 Opportunities for HME dealers with an opioid alternative
You have probably heard about cannabidiol (CBD) as the latest pain relief alternative due to its natural properties and potential for providing relief for symptoms of several health conditions. This solution can offer pain relief for joint or muscle discomfort with fewer severe side effects than pharmaceutical drugs, though it is not without risk. CBD advocates say the products can feature anti-inflammatory properties, promote bone growth, support joint and muscle health, suppress muscle spasms, and offer neuroprotective qualities. In addition, researchers believe CBD may help prevent sleep disturbances.    
Cannabidiol belongs to a larger family of compounds known cannabinoids, which are found in hemp or cannabis. Most CBD products are extracted from hemp, but they are sometimes based on cannabis, a plant in the hemp family. Cannabis contains a larger amount of tetrahydrocannabinol (THC), a psychoactive component that is illegal in numerous states in the United States. Cannabidiol on the other hand, is nonpsychoactive and legal in all 50 states. The 2018 Farm Bill removed hemp from the Schedule I controlled substances list, paving the way for studies to be conducted on the benefits of CBD. Keep in mind that each state has a different degree of restrictions on the usage, distribution and manufacturing of hemp-derived CBD.
CBD has shown promising results as a solution to pain relief regardless of the application method, i.e., sublingual or topical. This is because when multiple hemp compounds such as CBD enter the body, each offers a distinct benefit while enhancing the effects of other compounds present to nurture the endocannabinoid system. This phenomenon is referred to as the "entourage effect" and maximizes CBD's therapeutic effects. However, it takes time to get the full benefits of the compound. Consumers must build up CBD in their system to feel the complete effect, which typically takes one to two weeks of continuous use, depending on the dosage and individual. 
Understanding Retail Opportunities
There are many options for pain management that do not involve opioid pain killers. Home medical equipment (HME) providers can carry many of these as retail items, from transcutaneous electrical nerve stimulation units to compression garments to hot and cold packs. The addition of CBD products may also serve retail customers, but additional research is needed before HME companies carry these products.
CBD companies are taking advantage of mass media marketing techniques, which may lead a consumer to enter your store seeking advice on CBD products. CBD comes in different forms and concentrations—from topical creams to sublingual drops to gummy chews. Talk to brand experts and ask for the educational materials on the CBD brands you are considering carrying in your store. Let them know the symptoms you come across most often in your clients and they will lead you toward a product that should work for your customers.
It is important to be knowledgeable about the CBD products you are choosing to sell. You don't want to choose a product that is low-quality or harmful to the body. There are several important factors to look for in a quality CBD product:
Is the product organic? All CBD products should be organic and exclude any pesticides or solvents; if you purchase a conventionally grown CBD product, you are risking the product containing little to no cannabidiol.
Does the CBD manufacturer you are buying from have a Certificate of Analysis (COA) for every product sold? Manufacturers who follow industry protocols for COAs ensure that their customers are receiving products that have been tested for safety, potency and quality and exclude any pesticides or harmful chemicals. 
Are you basing your decision on final price? Typically for CBD products, the higher the price, the higher the value and concentration of the final product. The best extraction methods require extra labor, which means more money goes into production. A good wholesale deal can bring costs down for you and your customers and ensure that you carry a potent and high-quality product.
The more you learn about a brand and the products it offers, the more comfortable you will feel recommending a CBD product to customers with chronic pain. Don't invest in just any CBD product; some claim to have high levels of cannabidiol, but end up containing less than advertised. It is essential to research the manufacturer behind the products and find a connection with the company's values and objectives. After learning sufficient information, you will feel at ease in determining what cannabidiol products to retail to your clients. Selling CBD products can bring high profits and positive reviews to your business; it all depends on the ingredients and quality of the product. 
There are great opportunities opening up for the health care industry when it comes to the use of CBD in managing pain or discomfort in a variety of health conditions. The hemp plant is beginning to be acknowledged as one of the most useful on earth. HME dealers are well-served to grow their retail lines through research and partnering with reputable CBD companies. When a chronic pain patient walks through your doors seeking relief, you will be ready with a new option.