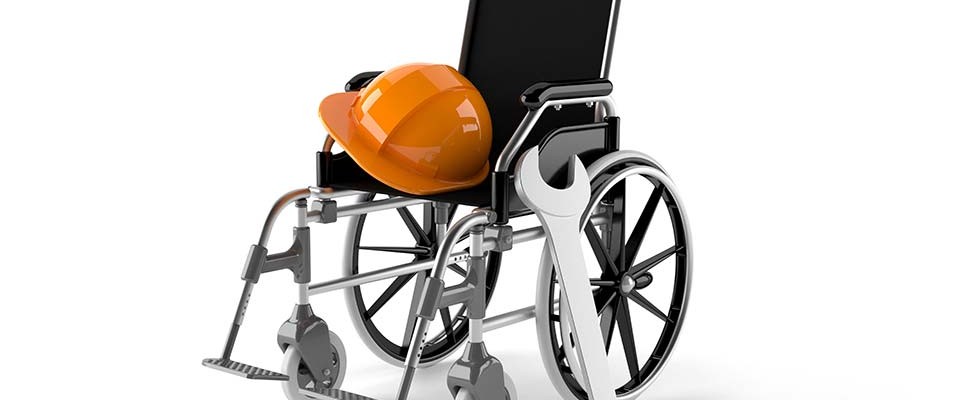 Keep your customers rolling
What happens when a wheelchair motor breaks or a wheel wears out? HomeCare sat down with Neill Rowland, senior vice president of service and field operations for Numotion, and Charles Sargeant, senior vice president of field operations for National Seating and Mobility (NSM) to discuss why regular service for mobility equipment matters to keep customers going about their daily lives.
HOMECARE: What are common problems users encounter with mobility equipment?
NEILL ROWLAND: When you're looking at power equipment, you have batteries and motors that wear out. With manual equipment, it's bearings, wheels and pads. For complex rehab items, you have power-seat lifts that wear out. Anything on a mobility device that breaks can make it more difficult for a user to perform their activities of daily living and needs to be serviced and repaired quickly.
CHARLES SARGEANT: The most common service problems associated with mobility equipment are related to everyday wear and tear of items such as arm pads, casters, head cushions, seat cushions and tires. Battery replacements are also a common service need.
HOMECARE: How can providing service extend dealers' mobility line?
ROWLAND: When you tie mobility to service, it becomes an extension to our customers. Servicing the device builds a life-long relationship with that customer. That relationship is the ability to keep them mobile; it keeps them coming back to your store and retains the relationship you started when they first came in to make a purchase.
SARGEANT: We strive to take care of a client's entire range of mobility solutions, which goes beyond providing a wheelchair. NSM offers a complete line of home accessibility products and services to further help clients move through life independently./p>
HOMECARE: What should a dealer look for in a service technician?
ROWLAND: Obviously technical skills are important, but you can train technical skills. At Numotion, we look for someone with strength of character and a high focus on the customer experience. We want someone who can focus on the customer and their needs first, before worrying about the device in front of them.
SARGEANT: The best technicians have a unique blend of technical skills and caregiver skills, and they are central to the positive relationship we have with our NSM clients. This requires an understanding of seating components and customized client needs, as they assist assistive technology professionals with fitting, adjustment and equipment modification to ensure the best possible product for each client.
NSM launched the Tech Career Path and Certification program last year. This program not only provides an advancement opportunity for our technicians, but also ensures that our technicians are equipped to provide the best possible service for our clients.
HOMECARE: How can remote servicing options help users get back on track faster? Is that something you use?
ROWLAND: Remote servicing is a fantastic tool to get a faster response and resolution to a customer's problem. Usually, they don't need a field technician to come to their house. A remote response can help resolve an issue about 10% of the time, or we can order parts remotely 60% of the time. It's also an initial touchpoint if we can't solve the problem remotely. Numotion made contact with over 70,000 customers nationwide last year through our remote service option.
Numotion also offer after-hours assistance via remote service. If a device goes down on Saturdays or after hours on weekdays, customers can call in to our branches for remote servicing.
SARGEANT: With the launch of our remote evaluation full-service initiative in 2019, NSM techs are given more ownership of our service and repair business. Through this initiative, our techs are trusted to proactively serve our clients' repair needs using a combination of verbal diagnostics, video diagnostics, connected chair integration, and a multi-point inspection checklist. The goal is to strengthen our support of our clients and their caregivers by facilitating a successful repair before or at the first in-person appointment.
In 2019 we saw a 10-day reduction in cycle time when a remote evaluation was conducted. Remote evaluation allows us to often facilitate a solution, alleviating the need to wait for a tech to be dispatched.
HOMECARE: How can dealers help customers maintain a normal life while their mobility devices are being serviced?
ROWLAND: Dropping off their device at a dealer location is just one solution if we can't resolve the issue remotely. There is a much higher rate of completing the repair successfully on-site—usually while they wait—but if a dealer can't repair the device on-site, allow the user to rent a comparable device to their primary mobility device while that repair is being done and parts are on order.
HOMECARE: Why is regular mobility device maintenance important and how can dealers educate users on that need?
ROWLAND: Education is extremely important. It helps users maintain mobility and function. Providers need to educate users on their need for regular maintenance. It also helps providers form partnerships with manufacturing partners. They have tools that can help us track the life of the machine so they can better inform customers of needed maintenance and repair schedules.
SARGEANT: Mobility devices have become a complex array of mechanical and electrical components to support the user. Much like a car, these components are constantly under strenuous use and require regular maintenance to ensure components continue to operate in top working condition. Dealers should remind clients at every interaction of the importance of regular maintenance. Sending reminders, conducting proactive preventative maintenance programs and offering seasonal maintenance checks are great ways to ensure that maintenance remains top of mind.