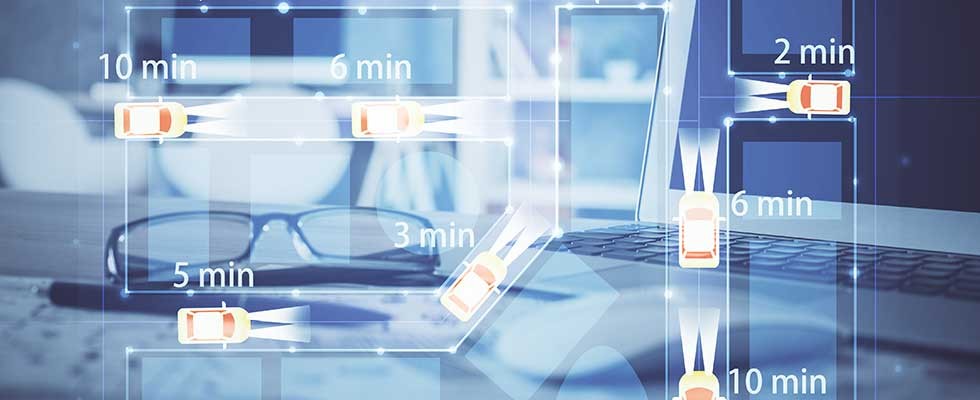 For state Medicaid, it's a new must-do
Goodbye preprinted government-issued forms and manual data entry into state Medicaid portals. Hello more efficient digitized interfaces to state aggregators. The 21st Century Cures Act, signed into law in December 2016, has revolutionized the way the homecare industry limits opportunities for fraud and seeks to improve quality of life for care recipients. States are now in the process of meeting the rules and regulations set forth in the act—and electronic visit verification (EVV) is at the center. 
What Is EVV?
EVV is the timekeeping system used to verify when, where, by whom and for whom service was provided. This data is also used to document visit notes and ensure care plan compliance. EVV was once only telephone-based, using a patented model of matching incoming and outgoing phone calls from the homes of care recipients. Today, it has evolved to include global positioning systems (GPS) and biometric visit data. Digitized records of care via EVV have become the most accurate way for states—and agency providers—to track the delivery of publicly funded services. 
Some states have chosen exclusive technology partnerships, such as with managed care organizations (MCOs), while others are working with an open model that allows interfacing with outside software providers that can meet established requirements. The states working with MCOs or with third-party technology partners are seeing progress towards EVV compliance, while some states have yet to announce their plans.
The rollout of EVV requirements for private duty and home health care providers varies greatly from state to state and it appears that many are well into the planning stage of defining technical specifications for third parties. As I noted in the July 2019 issue of HomeCare, "Real-time verification of service is no longer considered 'nice to have;' it is a must for agencies that provide services covered by Medicaid waiver programs and commercial long-term care insurers."
How the Right EVV Benefits Agencies
Electronic records can make for a faster turnaround of claim review and reimbursement. Ideally, an agency's software will automatically transmit claim data to the payer once shifts are confirmed. Additionally, the software will simultaneously ensure that the services rendered are within the scope of authorized care. After the payer receives visit data, it is verified at the payer level and then agencies receive reimbursement for services. 
In addition to meeting billing requirements, EVV is essential for ensuring the delivery of proper care. Features such as missed visit alerts, task management and HIPAA-compliant messaging are key to successful homecare.
Due Diligence
In many states, EVV specifications have yet to be published. Since states are building their own aggregators and processors, and often those systems must speak to older legacy systems owned by the state, specifications that seem final may suddenly change with the addition of newly required functionality. Therefore, deadlines have become a moving target. This means homecare providers are faced with the challenge of anticipating and properly preparing for their state's EVV requirements. The best way to mitigate risk and properly prepare for looming deadlines is by choosing a software partner with demonstrated success in other states and with multiple payers—one with a commitment to EVV readiness. Established technology providers are capable of quickly adapting to ever-changing requirements and can serve as a reassuring and agile business partner for the duration of the transition period. 
Preparing for Implementation
For optimal success with EVV, homecare providers should consider adhering to the following practices: 
Develop documented best practices around the access to and use of personally identifiable patient data.
Move towards 100% compliance with the use of EVV, including task documentation.
Maintain a standard for the collection of electronic signatures and train staff on alternative methods.
Invest in ongoing technology education. It is essential that care teams have multiple people trained by the selected software vendor to ensure optimal use of the software.
Finally, agencies should implement the most stringent payer requirements across the board so that caregivers and clinicians alike have a consistent way to document care. It is important for owners and administrators to check in with billing partners to ensure the right functionality is in place.
After Implementation
Once agencies are up and running with their selected EVV system, the following features can ensure that individuals receive quality care and that agencies receive reimbursements in a timely manner:
Missed visit alerts provide real-time notifications, allowing office staff to quickly arrange for replacement caregivers.
Thorough reports of visit verification exceptions and resolutions contribute to streamlined reimbursements.
Flexible visit verification technology means that if an internet connection is not available at an individual's home, a dedicated 800 number is an option.
Direct interfaces to state aggregators and to billing and payroll systems assist in timely and accurate reimbursements.
Looking Forward
At the center of this move toward EVV requirements is a focus on client health outcomes and caregiver safety. It is imperative that states, technology providers and homecare providers continue to work together and stay focused on this mission of maintaining the high standards of care in the industry. The personal care sphere is making great strides in developing these essential partnerships and integrations.
It is the hope that the work currently being done will pave a clear path for additional sectors of homecare to follow, as home health must be in compliance with the new rules by 2023. 
---
How to Select a Technology Partner
Ask these questions when selecting a technology partner to ensure you're prepared for EVV requirements:  
Does your software feature fully integrated EVV? 
If yes, which methods of visit verification are built into your EVV solution?
Are you currently interfacing with or do you have plans to interface with the aggregator(s) in my state?
Do you have a team or process in place for ensuring you are up to date with requirements from each state?
Does your software integrate with GPS software to ensure location accuracy? 
Do you offer the standard electronic billing forms that are required for the payers with which I work?
What is the onboarding process? How long will it take for me to schedule and bill out of your system?
Do you offer unlimited remote training so my team can learn the system and help overcome any roadblocks during implementation?