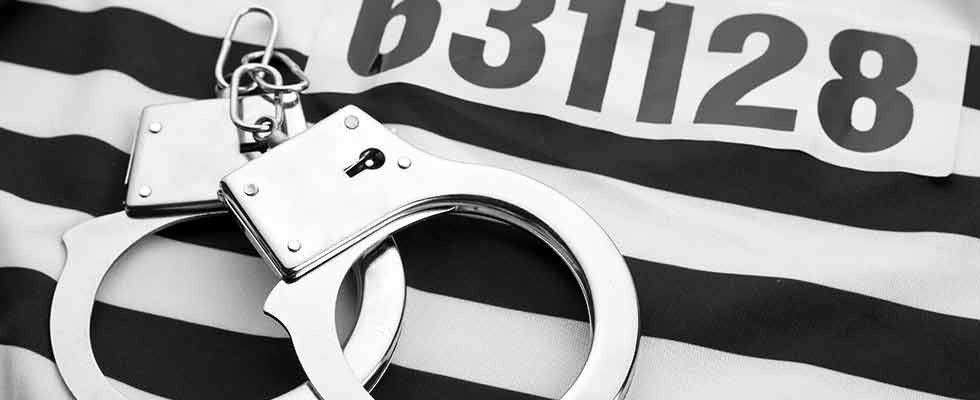 6 steps to take when the investigation comes
Benjamin Franklin famously wrote in 1789 that "nothing can be said to be certain, except death and taxes." A modern variant of this truism may be that the only certainties are aging and increased fraud and abuse enforcement efforts in the durable medical equipment (DME) industry.  
Americans are getting older; in 2018, the number of Americans aged 65 and above was estimated at 52 million, or 16% of the total population. By 2034, that same segment is projected to grow to 77 million—and by 2060, to 95 million—increasing to 23% of the total U.S. population, according to the U.S. Census Bureau.  
This growing population, plus nationwide shortages of primary care solutions and skyrocketing costs for hospital care, have opened the door for homecare solutions that are more convenient and can help patients better manage their health at home. As a result, the DME industry continues to expand; by some estimates, it is predicted to reach $3.02 billion by the end of 2025, up from $1.78 billion in 2018, according to an October 2019 report by marketwatch.com.
Government Skepticism
Although the growth of the DME industry and other homecare solutions may be a welcome development for seniors seeking more convenient care at lower costs—as well as for forward-thinking payers learning how to use homecare solutions to keep patients healthier while reducing health care expenses—there remain industry-wide challenges for suppliers. Federal health care programs, including Medicare and Medicaid, have long been skeptical of the DME industry. The U.S. government seems to see multiple threats from DME suppliers.  
First, while DME suppliers are health care providers, they do not typically evaluate or assess patients to determine the medical necessity of the products they furnish. Instead, suppliers must rely on physicians and other third-party care providers to examine patients and order DME. This inherently creates documentation challenges for suppliers who cannot demonstrate medical necessity without reliance on others.  
Second, most DME products are low-risk and relatively low-cost items, which can lead physicians to freely prescribe DME because there is little downside to its use. At the same time, because the products carry little risk, are easily obtained, and typically don't require much follow up from the physician, health care providers often do not thoroughly document the basis for their orders in the medical record.  
Third, federal programs have been tracking the increasing costs of DME due to a steady increase in overall DME orders for federal beneficiaries.  
Finally, the DME market's relative ease of entry allows for smaller, often unsophisticated and/or under-resourced businesses to become suppliers. At best, these suppliers encounter a myriad of billing issues and errors amidst the incredibly complex set of federal rules and regulations governing federal health care programs. At worst, the ease of entry allows for a small number of bad actors to take advantage of the fundamental flaw of federal programs—that auditors are generally able to scrutinize claims submissions only after reimbursements have been made.
The federal government has adopted numerous efforts to fight these perceived threats, such as the Centers for Medicare & Medicaid's (CMS's) implementation of its competitive bidding process, which resulted in a 40% contraction of DME suppliers between 2013 and 2017, according to the Harvard Business Review. But, because the demand for homecare solutions remains high, the DME industry has shown resilience. With continued growth, it should be no surprise that fraud and abuse enforcement also appears to be on the uptick. Following President Trump's October 2019 Executive Order instructing CMS to undertake all appropriate efforts to "detect and prevent fraud, waste and abuse," CMS reported a $1.29 billion decrease in "improper" reimbursements for DME-related claims between fiscal years 2016 and 2019, the result of "a number of corrective actions" taken by the agency. 
When Dealers Go Bad
The Department of Justice (DOJ) has also gotten involved. In April 2019, 24 defendants, including the owners of dozens of DME companies, were indicted on federal health care fraud charges across the United States. "Operation Brace Yourself" was described by the DOJ as one of the largest health care fraud schemes investigated by the federal government. CMS announced that it had taken adverse administrative action against 130 DME companies that had submitted more than $1.7 billion in claims and had received reimbursements totaling more than $900 million.  
More recently, the CEO and owner of a telemedicine company indicted in that investigation pleaded guilty in September 2019 of charges related to his role in the set of DME arrangements. He admitted that he and others "agreed to solicit and receive illegal kickbacks and bribes from patient recruiters, pharmacies, brace suppliers and others in exchange for arranging for doctors to order medically unnecessary orthotic braces for beneficiaries of Medicare and other insurance carriers. The beneficiaries were contacted through an international telemarketing network that lured hundreds of thousands of elderly into a criminal scheme that crossed borders, involving call centers in the Philippines and throughout Latin America," according to the Department of Justice.   
The scrutiny DME suppliers face from payers and law enforcement is real. Allegations of fraud can arise from what may appear to be legitimate transactions. While some activities are easy to recognize as illegal—billing for products not furnished, falsifying data or records, using fictitious businesses or uninvolved parties to enroll a business in federal programs—the recent cases suggest that there are a host of less obvious risk areas that warrant evaluation, such as:   
Sales of foreign or substandard products that don't comply with Food and Drug Administration requirements or CMS coding criteria
Use of lead generation/referral sources to build new business
Use of telemedicine services to prescribe products
Failure to maintain or easily access medical necessity documentation to substantiate patient need
Collaboration or partnerships with business partners that may be non-compliant
High sales growth, particularly within a short period of time
Moreover, law enforcement agencies are increasingly using high-stakes enforcement tools to support their allegations of fraud. Beyond the traditional health care fraud statutes like the False Claims Act and the Anti-Kickback Statute, prosecutors are turning to traditional crime-fighting tools such as mail and wire fraud statutes and claims of conspiracy or aiding and abetting to reach DME industry actors. Suppliers are targeted for investigation with a growing arsenal, including:
Dedicated units of prosecutors including the DOJ Criminal Division's Health Care Fraud Unit and Health Care Fraud Strike Force; the Health Care Fraud Unit reported 151 charges filed against 326 defendants in FY 2018 related to $1.8 billion in federal health care program billings
Data analytics, or making use of increased government resources and databases to seek potential outliers, including statistical modeling and other tools investigators use to scour Medicare data for high-risk providers and to compare ratios of allowed services with national averages and more 
Growing use of cooperators who are working with the government to reduce their own penalties by identifying other potential wrongdoers
Wiretapping or audio and video recording 
Preparation is Key
What is an honest supplier to do? Enforcement actions are continuing to increase in the DME space, so from the perspective of payers and law enforcement, it is a question of when a health care organization will be investigated, not if.  
Preparing for that likely eventuality invites providers to take several steps: 
Conduct risk assessments; use expert third-party resources to identify high-risk areas and potential threats to your business. Don't wait for the government to find them first.
Update and enhance compliance programs and ensure they operate effectively and are known to and used by applicable personnel.
Improve auditing and monitoring, including actively reviewing medical necessity documentation and federal program claims submissions.
Increase internal enforcement, including the implementation of prompt corrective measures and the termination of employees and business relationships for noncompliance.
Increase diligence on business partners; know whom you are dealing with.
Seek legal advice from lawyers who know the industry and its risks; no issue should be too small—the stakes are too high.
Benjamin Franklin saw two certainties coming for the American republic, but likely could not have imagined the success that would follow his and his compatriots' efforts at the time. With some forward thinking and attention to detail, it seems like the sky may be the limit for the DME industry as well. But to achieve true success, companies must be ready to take all necessary steps to protect and defend their compliant businesses.