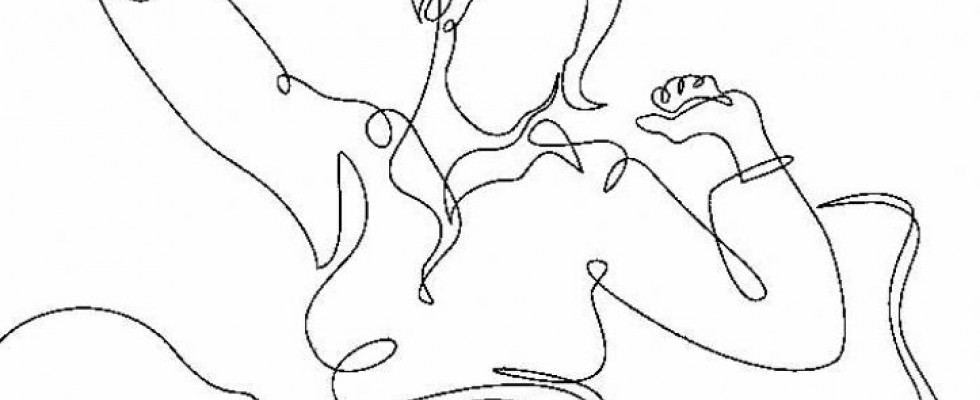 The cash and reimbursable sleep therapy products your HME business needs to increase client awareness and gain revenue
It is estimated that there are more than 20 million adults in the United States living with undiagnosed sleep apnea—a dire statistic, especially considering that sleep disorders, such as obstructive sleep apnea (OSA), have been linked to increased rates of high blood pressure, heart disease, Type 2 diabetes, stroke and depression.
The good news, however, is that awareness has increased significantly over the years, and with it, the number of diagnoses. Millions of patients throughout the country look to home health care providers for the sleep therapy products and services they need.
About 42 million adults live with some form of sleep disordered breathing (SDB). It's a growing market and an opportunity home medical equipment (HME) providers shouldn't overlook. As an HME provider, your clients may even already be asking you about sleep therapy products.
Depending on your location, however, there may be additional requirements and barriers to entry for starting a sleep program. For example, some states require companies to carry a license to provide sleep equipment, such as continuous positive airway pressure (CPAP) devices, in addition to any licensure they hold for providing home medical equipment. Other states require a respiratory therapist to be on-staff in order to provide CPAP equipment. Regardless of the requirements where you are, it's important to note that patients aren't just looking for sleep products—they are looking for an expert who can help guide them through their condition(s). This means being knowledgeable on the use and maintenance of sleep therapy devices and components (and the retail items available), ensuring your staff is educated, and being able to educate the patient.
"In the retail space, it's your staff's ability to educate clients on the products that really sets brick and mortar shops apart from online stores," said Rob Baumhover, director of VGM Retail Services. "When you introduce new products to your mix, check with manufacturers to see what training is available to you and your staff. Many are even willing to send a representative to your store to review maintenance and best practices."
Solutions for Compliance and Comfort
As much as patients want to prevent their sleep from being obstructed, they don't want their sleep therapy to obstruct their life. So, it's important for providers to remember that they can help patients with both compliance and comfort. These often mean the same thing. After all, if a patient is comfortable, they are more likely to use the device, which means they are more likely to be compliant with their treatment and, ultimately, receive better outcomes.
Resupply Solutions
Effectively working with sleep patients requires ongoing interaction to make sure they have everything they need. For example, patients are due a new mask every 3 months, new headgear every 6 months and other items every month. This means if your business provided the equipment initially, your business should be following up with the patient and reordering and shipping supplies to them.
Fortunately, there are a number of time-saving solutions that can help ensure your patients are resupplied on time. For example, S3 Resupply is a service that reaches out to patients through live calls, emails, apps, an online portal or text messages to help you generate supply orders. Beyond helping you grow resupply revenue, this service helps you stay connected to your patients, increasing the likelihood that they will return to you for their sleep products and services.
To further simplify resupply, consider outsourcing your fulfillment services. Outsourcing can save you from having to increase warehouse space, as well as added staff hours to pick, pack and ship the supplies. Services that process and ship CPAP supply orders directly to patients often integrate with billing systems.
Keeping Equipment Clean
Regular cleaning of CPAP equipment, including the mask and tubing, is essential for positive patient outcomes. An improperly cleaned CPAP device can lead to skin irritation from bacteria and even viral infections. Automated CPAP sanitizers make the cleaning process much easier for patients, making them viable retail products. With these devices, patients simply place the mask in the cleaning unit, and the device does the work, eliminating 99.9 percent of germs to keep the machine sanitized and the patient healthy.
Offering CPAP wipes at your retail space is another easy way to improve your patients' sleep therapy. These wipes can be used to sanitize masks and headgear in between regular use and cleaning.
When patients have clean equipment, their therapy is safer, more effective and more comfortable, increasing the likelihood of compliance. And by offering in-demand products and solutions like these, you're also generating additional cash sales.
For Comfort and Travel
It is not lost on providers that the CPAP headgear and masks patients wear in order to combat sleep disorders can also make it difficult to get comfortable, thus obstructing sleep. Adjustable pillow options make it easy for patients to increase their comfort, whether they are back, side or stomach sleepers.
"The sleep pillows market, which includes CPAP pillows, is estimated at $1.6 billion," said Baumhover. "Even if providers aren't supplying CPAP devices, there are still plenty of options available in incremental products."
In It Together
When it comes to sleep therapy, there's no shortage of opportunity to serve patients and generate additional revenue, either through reimbursement or in cash sale items. When trying to decide on product mixes and solutions to offer, start by listening to your current patients. They're likely already asking for particular products, giving you a place to begin your research. The better you can connect with your patients in the sleep market, the more impact you'll have on their compliance and overall outcomes, and the more success you will experience.