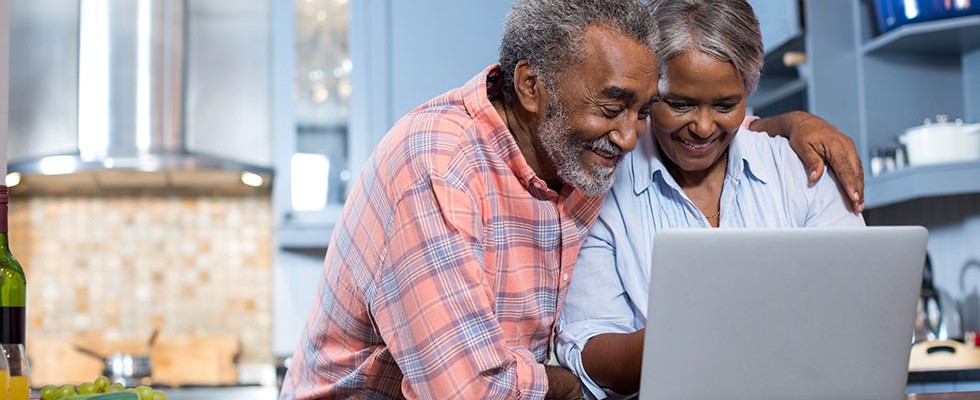 Look at the full technology package to best serve seniors
As the 72 million baby boomers living in the United States get older, they will increasingly need different levels of care, whether from hired professionals or family members. But even before the needs of boomers increase, care in the home is suffering from a global caregiver shortage.
According to AARP, 77% of adults over age 50 want to stay in their homes as they age, and many people simply can't afford assisted living communities and nursing homes. Family caregivers provide an estimated $470 billion worth of free care—often at great personal cost.
This is a large problem that begs for a solution. In-home care providers have a great opportunity to step in and offer support for family caregivers while extending their business offerings. Baby boomers will demand these services: They are the wealthiest generation, holding $3.2 trillion in direct spending power and more than 54% of household wealth.
Technology Can Assist in Caregiving
Technology can help lighten the burden for caregivers and homecare patients alike. By working together through digital tools that empower people to help manage their own care better, homecare and home health providers can better allocate their resources.
Older adults can learn to monitor their health, manage their own care plans and connect directly with medical professionals from their homes—saving health care professionals time and resources that can then be allocated to patients who need them more.
There are various tech tools that can be utilized in the home to help address caregiving burdens. If homecare professionals encourage these tools—including but not limited to telehealth access—and help educate their clients on how to effectively use them to improve aging health, they can have life-altering impacts.
Telehealth Plus Other Options
Telehealth appointments allow for therapy and simple check-up visits to be done from the living room without extra travel. This reduces costs for both patients and clinicians. Plus, telehealth allows home health professionals to attend to more patients in the same time frame by reducing travel time.
In addition to telehealth, people are tracking their health with gadgets such as wearables and monitors and remote patient monitoring services that provide instant feedback. Some of these options are even available free or at a reduced cost in select Medicare Advantage plans.
Smartwatches and other wearable devices can help monitor health and send alerts to doctors and loved ones if there are complications. These services can raise an alarm to warn people of increases in heart rates, insulin levels, falls and other shifts in health depending on the device.
Personal alarms can help if there is a fall, allowing the user to use a pendant or bracelet to call for help. Sometimes with the support of a speaker in the home, the person can speak with emergency services or a loved one in order to receive assistance.
Smart Homes Make a Difference
Smart devices can help make homes more aging friendly. While smart tech requires an initial investment, in the long run it can help save money on bills, reduce travel time and prevent worry for both the patient and their family. Below are a few tasks smart devices can help with.
Fall prevention: Voice command or motion detecting devices can allow people to turn lights on and off without risking a fall in the dark.
Set reminders: Voice assistants such as Google Nest and Amazon Echo can remind people to take their medicine on time and not forget important medical appointments.
Monitor movement: Cameras and less invasive light detection and ranging sensors can monitor older adults when caregivers can't be there. Sensors can send communications to caregivers about movement or its absence. There are even monitors for stoves and showers to ensure people are staying safe and taking care of themselves.
Entrance safety: Smart doorbells can let residents see who is at the door without opening it. Smart locks can lock doors automatically when people leave, allow select people to come and enter a home without keys, and provide a simple solution to forgotten keys, especially when multiple people have codes.
Technology That Helps Fight Social Isolation
Social isolation "increases the risk of premature death from every cause for every race," according to a 2019 study published in the American Journal of Epidemiology. While many people remember to stay physically and mentally fit, one of the key social determinants of health is being able to be a part of the broader community.
Offering opportunities to address this virtually can help create health equity for many people, especially those with limited mobility, special needs and other mitigating circumstances. Virtual learning and social interaction not only provide fun activities but can also offer key resources for care management, health literacy and health education to help assist in managing chronic diseases and adhering to both outpatient and long-term care plans. Some examples include the following.
Online communities provide a sense of purpose and passion. Communities offer a safe space for older adults to learn, share and create with peers and, in the case of GetSetUp, are available at no extra charge for many older adults through Medicare Advantage SilverSneakers plans.
Virtual learning can help those being cared for learn skills that can allow them to be more independent, like how to use Uber to get to doctors' appointments or to make video calls to help make caregiving check-ins easier.
Brain and physical health can be improved with virtual brain games or fitness classes that can be tailored to include classes in seated positions for those recovering from surgeries who require specific outpatient activities. Taking walks with virtual companions may help limit some homecare and health requirements.
Amazing innovations in artificial intelligence are coming to market constantly. Static products, like screens with speakers, have been programmed for companionship and to promote good behaviors. Robotic pets that respond like real cats and dogs when petted and played with reduce loneliness, soothe worry and increase happiness. Even virtual reality headsets exist to enable adults with limited mobility to "travel," supporting brain health and stimulation.
Customizable virtual classes allow homecare providers the opportunity to customize classes on topics like health tech or digital tools for caregivers so their community can learn together how to age healthier and happier. Plus, education is crucial to effective implementation. Education and the use of these tools helps reduce the cost of health plans and assure adherence to care plans, making homecare and home health more manageable.
Ultimately, impactful ongoing virtual care can help to foster better relationships between health care providers, medical professionals, caregivers and those being cared for. Homecare and home health can help link together all the stakeholders in these plans to make administration easy and offer access to a variety of resources, making their services more impactful to the beneficiaries.
There are so many opportunities to use resources that appeal to the senior adult population and assist them in staying healthier, managing chronic disease, and allowing them to age in place more effectively. Isn't it time that homecare and health care providers partner to offer virtual resources and digital health resources to those they care for?