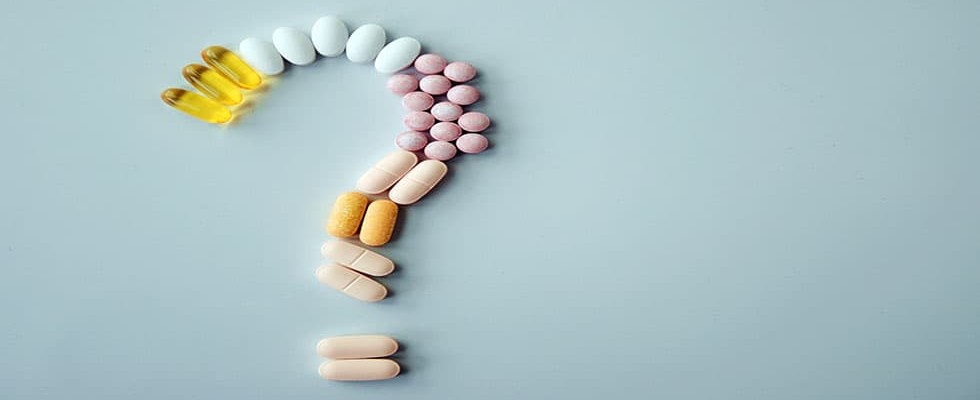 No excuses for missed medications
Whether the patients you work with take a few pills each day or require several doses on a complex schedule, making sure they take their medication as recommended is probably one of your top priorities. Improper medication adherence leads to about 125,000 deaths every year and can bring about unnecessary doctor's visits or trips to the emergency room.
Making your clients aware of the various medication management solutions available to them is one step to help them avoid these negative and unnecessary circumstances. What options for pill storage and reminders are out there?
The Entry Point: Low-Tech Recommendations
If you're working with someone who only takes a small amount of daily medication, or someone who travels a lot, pill boxes are an easy suggestion. Compact and simple to use, pill boxes help users organize their medications in one place so it's easier to remember what to take and when. Patients with professional or family caregivers might consider monthly pill organizers, as caregivers can sort medications for a month in advance and make sure daily pills are taken consistently.
Still, the trouble with most pill boxes and monthly organizers is that they don't have built-in reminders, so users aren't alerted when it's time for a dose and may forget to take their pills. If these are issues you believe need to be addressed, it may be time to consider a higher-tech solution.
More Tech = More Accountability
Patients who have trouble remembering to take their medications might need more help staying compliant. In this case, reminder apps or pill dispensers can be  great choices.
Reminder apps help bridge the gap for those who need more accountability than pill boxes or monthly organizers offer, but don't necessarily need a high-tech option. Medisafe, for instance, not only provides pill reminders, but also collects adherence information that patients can share with their whole medical team, alerts them to potential drug interactions, connects users with caregivers and offers discounts on medications.
If forgetful patients aren't ready to try out the most sophisticated medication management technology, pill dispensers from companies such as e-Pill, GMS or VitaWorks are easy to use and intuitive and offer audio and visual reminders. These still have their drawbacks, of course, such as limits on the number of times they'll dispense medications per day and requiring monthly refilling, which elderly patients or others with dexterity issues might have problems doing.
Cutting-Edge Tech to Manage Complex Regimens
As with all technology that we rely on in our daily lives—think smartphones, coffee makers and even cars—only a few people are early adopters; eventually the technology becomes the norm.
Today, there's cutting-edge technology that takes the guesswork out of medication management. Smart pill dispensers have harnessed rapidly developing technologies to improve medication adherence and tracking for those with complex medication regimens. These smart devices connect to the internet to assist with medication sorting, simplifying routines and tracking pill supplies for timely refills.
Most importantly, they provide users with reminders to take medications via automated phone calls, texts, emails or alerts through a companion app. Those companion apps also allow loved ones, (and sometimes clinicians) to stay connected with the users to make sure they're staying on track taking their medications. Some, such as Hero, also allow users to program reminders for additional medications stored outside the device, which is great for people with injected or liquid medications.
Other solutions, including MedMinder, Pria and MedaCube, present a wide range of technology and features, from basic dispensers to machines with digital displays that users interact with to dispense pills. Each holds up to several weeks' worth of medication, so they don't need to be refilled too often. They also all generate reports on the user's adherence that they can share with their medical team.
Patient Confidence to Go High-Tech
Storing and dispensing medications should be as easy as possible, and helping clients choose what's best for them will ultimately depend on their needs, lifestyle and preferences. Encourage them to consider high-tech options when the situation is right; they're easier to use than patients may think. Here, we've addressed some concerns about smart pill dispensers that patients may raise:
"It's too complicated to figure out myself."
Smart pill dispensers will walk users through setting up, loading pills and arranging reminders. In addition, all these companies have customer service departments available to help make patients more comfortable and confident using the technology to the fullest. Some offer help to members 24/7 by phone, email or an online chat feature on their website.
"I don't have a smartphone, so I can't use it."
Of the smart pill dispensers mentioned above, only Pria requires a smartphone. Hero allows members to use a website or a web app to set up the device, program reminders and access reports. MedMinder and MedaCube don't require a smartphone at all for setup or regular use.
"I don't know if I have the right internet connection for it."
Each smart pill dispenser has different internet requirements. MedMinder can be used with Wi-Fi or can connect to the internet using a built-in cellular connection. MedaCube operates only when plugged directly into a modem. Pria and Hero require Wi-Fi to coordinate sorting, scheduled dispensing and reminders, adherence tracking and more.
Don't Let Tech Hesitancy Block Better Health
As technology advances and finds wider adoption, we can expect further evolutions in medication management technology. Recommending high-tech solutions to keep patients adherent might seem like too much of a struggle in the short term, but the long-term benefits of proper medication management are numerous.
Across the board, high-tech options have a better track record of helping improve medication compliance. When medication adherence is a major issue for a patient and proper adherence means healthier outcomes, encouraging them to take a chance on a high-tech medication management system may make a real difference, even helping them avoid costly trips to the hospital or unnecessary doctor's visits.
As with other technology that has become a part of our daily lives, your clients will likely adapt quickly and, over time, become thoroughly confident in using medication management technology.