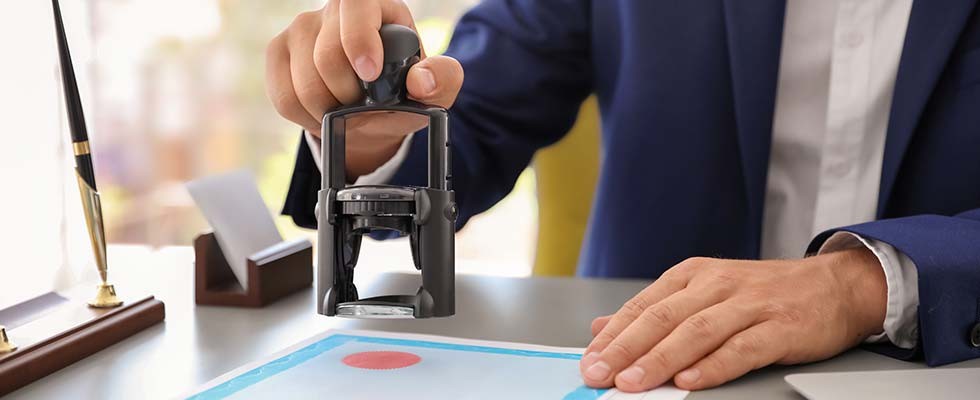 Harrowing times? You bet they are. The COVID-19 crisis is straining health care delivery systems worldwide. Not since the influenza pandemic that swept the globe in 1918 have we faced anything like it.
At first, it seemed to be little more than a common cold. We know better now. Hundreds of thousands have been so seriously sickened that they need to be hospitalized with constant care. So far, the disease has killed tens of thousands and is likely to continue doing so for the foreseeable future.
It is apparent now that the disease is a looming, seemingly ever-present danger. Many who have contracted COVID-19 experience minor symptoms or none at all. Yet they can still pass on the contagion to others, and it can move from patient to provider or provider to patient.
Eventually we will get a handle on the testing needed to corral the novel coronavirus and then stamp it out, but until that time comes, the takeaway for providers of durable medical equipment, prosthetics and orthotics and supplies (DEMPOS) is to assume that any patients needing routine in-home care, equipment and supplies may be contagious and not know it. Therefore, appropriate precautions need to be taken.
What does accreditation have to do with all of this? The short answer is everything! The following are accreditation quality standard categories that will reflect your readiness when the time comes.
1. A Strong Business Plan
Leadership of the company needs to have a strong business plan that is utilized in daily practice. All employees need to be aware of the policies and procedures that govern their jobs and the processes involved. The business should have robust orientation and training requirements to ensure that employees are screened, qualified and competent in the jobs they perform and have overall knowledge of the company's service lines and offerings.
2. Handling Orders
Order intake and disbursement is at the helm of any home medical equipment (HME) operation. The operational flow of handling and confirming each order is key before disbursement from the warehouse takes place. An HME business is only as good as the equipment and services it provides. Also, a provider cannot function effectively without good equipment management policies and processes.
3. Equipment Management
One of the keys to adhering to any accreditation standards for equipment management is following manufacturer guidelines, including but not limited to: cleaning, storing, handling, preventive maintenance and repairs, as well as the proper use, setup and tracking of equipment. This ensures that every piece of equipment that is delivered is in good working order before delivery.
Note that accreditation standards vary between the delivery of a manual wheelchair and an oxygen concentrator. Patient needs are completely different in those instances. Product-line specific standards provide clarity about what is needed when delivering different products and services.
4. A Quality Improvement Plan
Quality Improvement (QI) plans serve vital roles at times like these. If you don't know where you are operationally today, your chances of acting fast and thoughtfully in time of a crisis are compromised. During normal business cycles, your QI plan will help you identify areas in need of improvement and then fix them.
Every DMEPOS provider needs to have a written QI plan that is developed and implemented by key personnel representing management, the warehouse and service delivery teams. The plan should include
the following:
Plans for new products or services if appropriate
Goals for improving patient outcomes (e.g. patient satisfaction and equipment failure as appropriate)
Operational areas in need of improvement
Monitoring of human resources, including staff development and training
Patient satisfaction and dissatisfaction
5. Risk Management
Risk management is of the utmost importance. Every business needs to maintain a safe working environment and have processes in place to prevent both patient and employee injury. Keeping your vehicles in good working order for delivery is part of the day-to-day practices that should be routine, for example.
6. Infection Control
Infection control techniques should relate to the type of patient served, equipment provided and staff risk for exposure and should protect patients and employees from the spread of infection. If a public health crisis like COVID-19 occurs, your organization will have already put in practices to prevent the spread of infection.
7. Patient Services
Your business is there to meet the needs of your community with the types of equipment you provide to the type of patient population you serve in the environment the patients reside. Based on these factors, equipment setup and delivery and education on its use are what patient services are all about—and that's an area that accreditation organizations look at closely.
Things to consider include:
Assessment of the environment for safety factors and hazards is always reviewed.
Patient follow-up is not only good customer service, it also guarantees that the equipment is operating as it should and that the patient is using it correctly—ensuring a better outcome.
Other regulatory preparedness, such as compliance with the Occupational Safety and Health Administration rules for bloodborne illnesses and tuberculosis, are applicable in certain settings with risk to blood and bodily fluids and patients in need of respiratory protection.
8. Emergency Preparedness
Emergency preparedness is no longer just about fire safety, hurricanes or tornadoes. We are now dealing with a national public health crisis unlike any before. First and foremost, preparedness is about preventing disruption of services, especially if the equipment you are delivering is life-sustaining like oxygen. Personnel and resources, along with triage and contingency plans, need to be in place to handle the next big one.