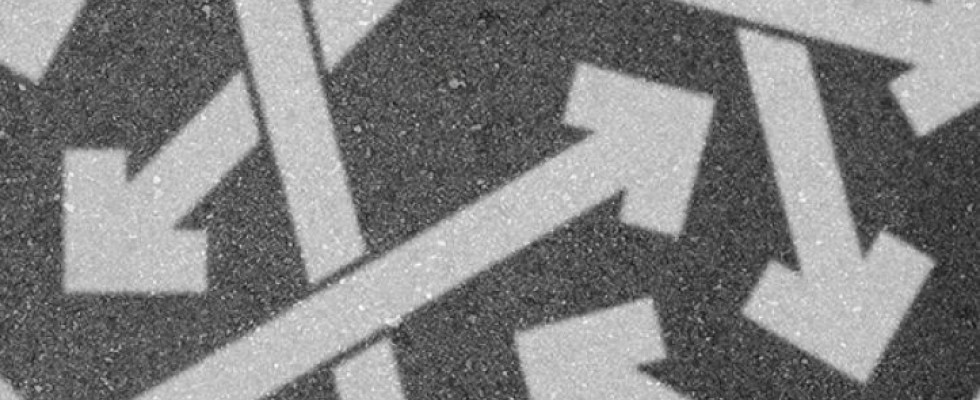 Texas state association TexMEP wrangles issues
The Texas Medical Equipment Providers state association, better known as TexMEP, traveled to the state capitol at Austin in May 2018 for a hearing on Medicaid managed care patient and provider satisfaction, network adequacy and the future delivery of service through a managed care model.
TexMEP President Barbara Leech said she considers Texas fortunate to operate its Medicaid programs differently from traditional Medicaid/Medicare programs across the country, but legislators there are facing challenges since the rollout of managed care organization (MCO) management plans.
An estimated 72 percent of the 75 million Medicaid enrollees nationwide are enrolled in a Medicaid MCO, and these MCOs use a specified network of doctors and hospitals to fulfill contracts with states. Big players on the MCO scene include Amerigroup, individual Blue Cross Blue Shield plans, Centene, United Healthcare and Molina Healthcare, according to home medical equipment industry advocate AAHomecare.
"The volume of constituents and providers of all facets of health care continues to grow at each and every legislative hearing, and I believe TexMEP now has a place at the table," Leech said. She describes one scenario as patients and physicians losing control of the care plan with a physician's order in hand.
Highlighted at the May hearing: Each managed care organization in the state (more than 20) uses different criteria to qualify patients for services, which was said to not be following Texas Medicaid guidelines; concern about MCOs picking and choosing which providers to contract with in a way that is unfair to both providers and patients; and the value of HME in terms of service and patient support.
"It was important to us that we all cover a unique facet of our industry or a unique patient care issue so that we provided new information," said TexMEP Vice President Victoria Peterson, who spoke about the value of HME in terms of service and patient support. Peterson runs El Paso-based RespMed, which specializes in pediatric ventilation equipment and patient services. "When I had met with the house office the previous day, I got the impression most legislators and policymakers still think we are just glorified delivery services." 
The TexMEP organization has fought against reimbursement cuts to HME by Texas Medicaid and MCOs.
From the providers' perspective, MCOs achieve a deep discounted rate off the Texas Medicaid & Healthcare Partnership (TMHP) fee schedule rates. Providers expect to be paid 100 percent of the established TMHP fee schedule. From the MCOs' perspective, they are tasked with reducing costs while operating profitably and focusing on quality.
"There is so much required of us as providers that is not separately reimbursed," Peterson said. She adds that the reimbursement system was not designed for the special needs of today.
Peterson uses this example to illustrate: "Our respiratory therapist (RT) had to switch out three of our 52 vents in one weekend. We bill for one code, E0465, invasive ventilation, but we are required to provide 24/7/365 RT support to those patients. There are supplies included in that reimbursement; we must provide a backup system in the home, local backup systems elsewhere, bill the insurance with an authorization and a prescription that expires every six months, ensure compliance with all state and federal guidelines, keep accreditation, and still provide care all for one code. Had our RT not gone out to those patients' homes, those patients would have all ended up in the hospital costing Medicaid and the MCO almost $30,000 each in avoidable costs. Our reimbursement? Less than $1,000 per month. That is the value of a DME company that cares and that is available to patients."
During the May hearing, Michael Dick of Healthline Medical Equipment in Austin, who serves as TexMEP's payer relations co-chair, spoke about the denial of services that drives underutilization. Organization member Don Dobbins of Heritage Home Medical Equipment in Wichita Falls expressed concern about the administrative burdens placed on HME providers by MCOs, and Mark Gowen of Angel Medical Supply in Houston spoke about network adequacy issues and the ability of Texas Medicaid members to switch MCOs on a month-to-month basis, and the sense that MCOs are picking and choosing which providers to contract with in a way that is unfair to both providers and patients.
Texas has lost more than 44 percent of its HME businesses since 2013, according to Peterson. "We're [the state association is] becoming somewhat of a support group for the providers that we have left in the state. To see friends and neighbors leaving their once thriving businesses is emotional and terrifying. When I have looked at the individual provider number data, many of the active provider numbers belong to national organizations, or small organizations that have closed but maintain a PTAN (provider transaction access number). It makes those of us left very grateful and proud to still be standing."
Since the state organization's redevelopment in 2016, TexMEP and providers throughout Texas have worked to scrutinize and stop sole-source contracts: one proposed by Superior HealthPlan that would have given Medline exclusive rights to supply incontinence products, enteral feedings, wound care, tracheostomy products, ostomy—in all, 244 individual codes would have been affected for patients, according to the organization.
Through strong advocacy efforts by many interested parties, Texans were allowed to opt out of the Medline contract for any reason. Peterson said TexMEP is actively involved in sorting through new, similar contract developments, by Molina for example, and wants to see patients continue to have the option of working with providers in their local communities.
Related >> Pain and Profit — an investigation by The Dallas Morning News
5 Things to Know About TexMEP
1. TexMEP grew from a desire for advocates to focus solely on the specific needs of Texas. The organization's goals and mission are clear, according to Leech. "TexMEP was formed to facilitate business success, influence public policy and improve patient access to care. Our organization will create a relationship with our local legislators and payer sources to educate and advise them on policies that affect our business and clients."
2. The choice to name the association after its member providers made the most sense, Peterson said. "The group felt that by naming ourselves suppliers, we downplay what it is that we do—provide health care."
3. Serving as vice president of TexMEP involves outreach to providers, legislators and other board members. "Often, we get emails from TexMEP members saying, 'Hey, did you see this posted announcement?' I really appreciate our members helping us to keep abreast of all the myriad changes that happen unexpectedly. It's good to have eyes in many places," Peterson said.
4. A small but growing community of close-knit providers and friends makes up TexMEP, which began in December 2016 and has become active on social media. The organization lacks a website. One goal is to hold a conference (the organization's first) in September, in coordination with a VGM-sponsored event.
5. The ultimate goal for TexMEP as an organization is to receive a request for invited testimony at Texas State House and Senate Human Services Committee hearings.