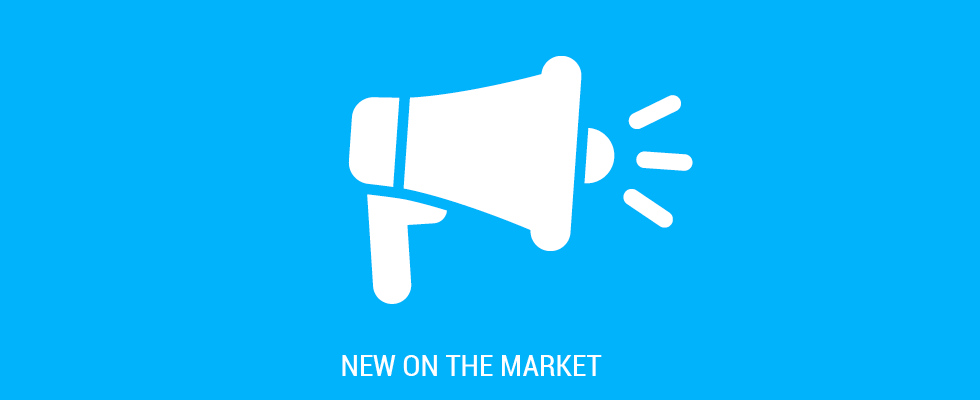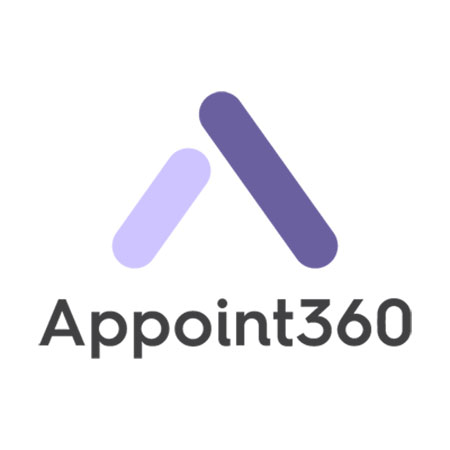 Appoint360
ANALYTIX HEALTHCARE SOLUTIONS
Analytix Healthcare Solutions offers Appoint360, a platform designed to help home medical equipment providers schedule appointments in a smarter and more efficient way so patients and personnel can save time while setting their appointments based on location. Appoint360 features a dashboard that offers data-driven insights and analysis that help you make more informed decisions for the future. Visit appoint360.com.
---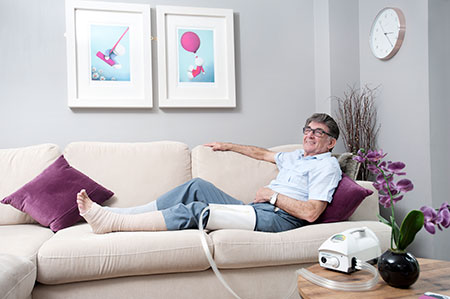 WoundExpress
ARJO
WoundExpress is a new-concept, thigh-administered intermittent pneumatic compression device comprising of a patented intermittent compression sequence at 60 millimeters of mercury. WoundExpress can be used as adjunct therapy to standard of care compression in patients with venous edema, lymphedema and phlebolymphedema with venous leg ulcers. The garment is placed away from the wound, with clinical evidence showing an increase in arterial and venous blood flow to the lower extremity. The device shows significant results in decreasing pain and improved healing in patients with hard-to-heal venous leg ulcers. Visit woundexpress.com.
---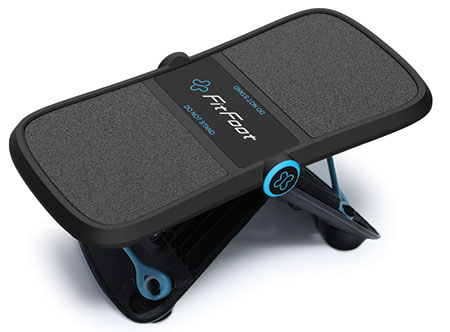 FitFoot
FITTERFIRST
FitFoot is a new solution for rehabilitation, travel and the workplace. This compact device promotes circulation in the feet and legs, which is particularly important when healing or sitting for extended periods. FitFoot supports healthy circulation with a unique resistance exercise feature that enhances muscle pump activation within the lower limb. FitFoot promotes blood flow to help minimize pooling of blood in the legs, which is clinically proven to increase cognition and physical awareness while decreasing swelling and fatigue. Light, compact and quiet, the foldable design makes transport a breeze. Visit fitter1.com.
---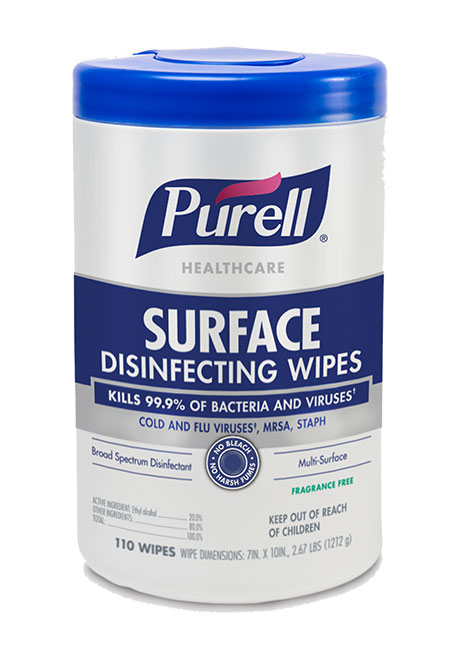 Disinfecting Wipes
GOJO Industries
These one-step, ethyl-alcohol-based wipes quickly eliminate 99.9% of bacteria and viruses of concern that are significant to the health care environment. They earned the Environmental Protection Agency's lowest allowable toxicity rating (Category IV) and are Food and Drug Administration Food Code compliant for food-contact surfaces with no rinse required. They do not contain quaternary ammonium compounds, bleach, fragrances or harsh fumes. They are compatible with most hard, nonporous surfaces and electronic devices, as well as touch screens. They cover
three to five times the average surface area covered by two of the leading health care surface disinfecting wipes on the market. Visit gojo.com.
---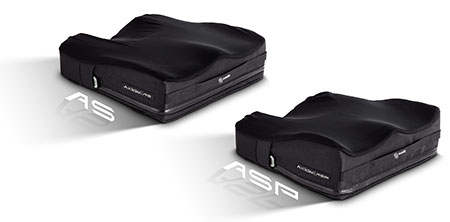 AXIOM AS & ASP Cushions
KI MOBILITY
The Axiom AS and ASP are field-adjustable lightweight fluid cushions. Both incorporate a patented self-adjusting fluid system that uses a rider's body weight and physical characteristics to control the amount of immersion and envelopment within the cushion. The cushion allows the femurs, trochanters and ischia to all be independently loaded, creating optimal pressure distribution and maximum stability. Once the desired fitting is achieved, the adjustment can be locked in. The fitting can be readjusted if needs change, but refitting solely for maintenance is unnecessary. Visit kimobility.com.
---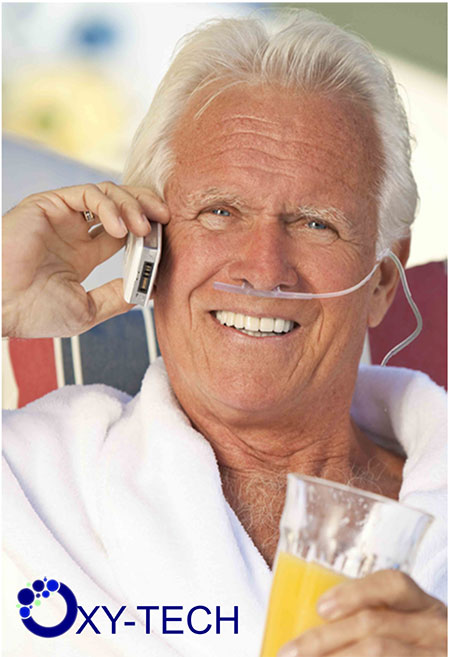 Oxy-Breather
OXY TECH, INC.
The Oxy-Breather's single-sided cannula was developed for patients who don't do well with a standard cannula. This design was invented by the founder and engineered by a nose surgeon with a goal to discover a solution to the painful sores and infections often caused by a standard cannula, and to improve patient compliance with oxygen therapy. The Oxy-Breather's single-sided design eliminates painful ear pressure and prevents facial scarring. Visit oxy-tech.com.
---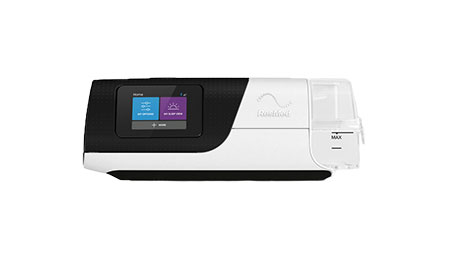 AirSense 11
RESMED
In addition to ResMed's proprietary therapy algorithms and remote and self-monitoring capabilities, AirSense 11's new features include: Personal Therapy Assistant's interactive step-by-step tutorials via the myAir app for patients to set up their device and acclimate to therapy pressure; Care Check-In's tailored guidance through key milestones in their treatment journey, available in the myAir app and on the device screen itself; a sleek design, touch screen, and intuitive menu mimic a smartphone; and the ability to make over-the-air upgrades directly to a user's device. Visit resmed.com.